People of Belgium united in sorrow
Like most people in this country the newspapers are disappointed that France kicked Belgium out of the World Cup thanks to its 1-0 victory in the semi-final.  It may be finished, but everywhere there is great gratitude for what the Red Devils have accomplished.  It's been a long time since Belgium reached a World Cup semi-final: Mexico in 1986.
Het Nieuwsblad sums it all up in a French 4-letter word: M***. Belgians didn't party through the night and our hangover is of a different nature than we expected.  Elimination in the semi-final is no shame for a small football country like Belgium! Liesbeth Van Impe speaks of positive nationalism.  Flemings, Belgians and Moroccans cheered together and we are all disappointed together: "Thanks for the game, the excitement and the positivism."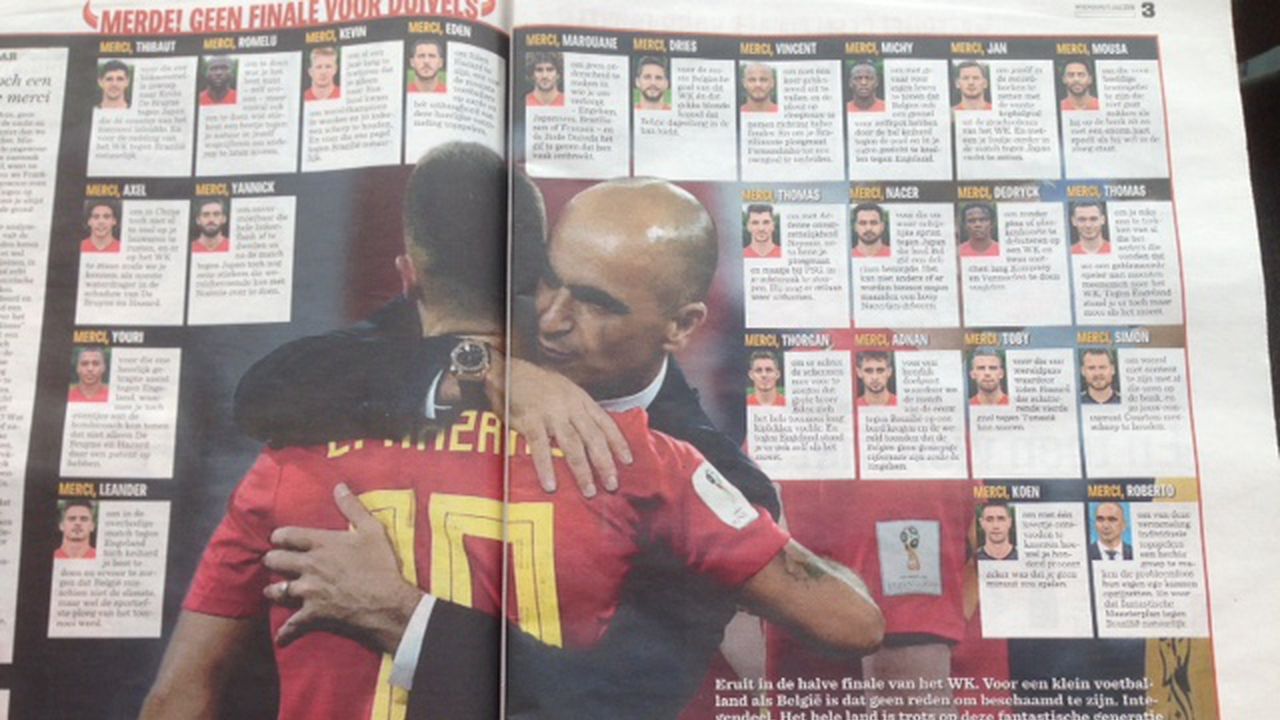 For De Standaard Belgium has secured a place among the most beautiful and most unfortunate losers of this tournament.  The Red Devils deserve the final on the basis of this magnificent tournament.  For Bart Sturtewagen the Red Devils deserve more than being the people who can conquer the weaknesses, oppositions and injustices of this complicated country.  The message of their confidence, team spirit and determination was heard in streets and squares where this story is often asphyxiated.
More gratitude in De Morgen that says the small final beacons for a great generation.  Belgium manager Roberto Martinez is lauded for his impact on the team and the country.  Martinez taught us to dream!
Het Laatste Nieuws is sad, but proud.  Courtois and De Bruyne hide their disappointment together with their children.  Inside the paper publishes photos of nail-biting, sorrowful fans.  We win and lose all together!