Belgium down England, grab historic World Cup bronze in Saint Petersburg
The Belgian national football team has beaten England (2-0) in the match for third place at the Russia 2018 World Cup. They do better than the generation of Mexico 1986, which took fourth place - after losing their final match 4-2 after extra time against France. The Red Devils can look forward to a special welcome tomorrow in Brussels. While they didn't become World Champions, they conquered the hearts of many a football fan with their attractive play. 
Belgium welcomed back winger Thomas Meunier, with youngster Youri Tielemans as the surprise in the starting eleven. Moussa Dembele and Marouane Fellaini were left out by coach Roberto Martinez, who celebrated his 45th birthday yesterday.
Belgium couldn't have taken a better start. A fast attack on the left ended with Nacer Chadli passing the ball to winger Thomas Meunier, who was faster than Danny Rose to make it 1-0. Belgium's Red Devils had the better play before the break, but striker Romelu Lukaku was not on target.
England got better in the second half as Belgium lost ground, and Toby Alderweireld had to save an English attempt on the line. It was Eden Hazard who sealed the Belgian victory late in the match on the fast break, beating goalkeeper Jordan Pickford in the first corner. Belgium also had a very nice counter-attack, but Meunier's thundering half-volley was stopped by Pickford. The swift counter-attack reminded fans of the final goal against Japan in the last 16. 
This can inspire future generations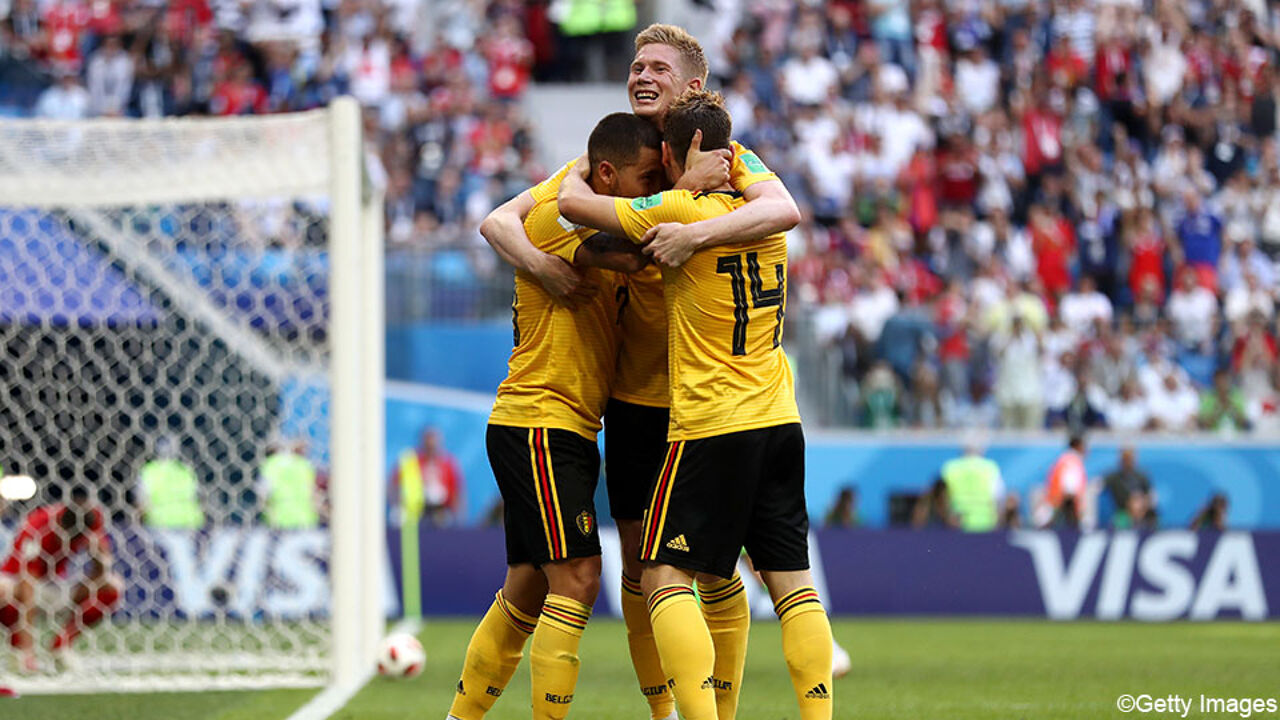 Taking it 2-0 against England, Belgium took their tally to 16 goals in 7 matches, an excellent report. They enjoyed 6 wins and only lost once, 1-0 against France, the only match where they didn't manage to score. However, this cost them a place in the final. 
Speaking after the match with the bronze medal around his neck, defender and team veteran Vincent Kompany said his was proud of the team. "When I was young, I looked up to the generation of 1986. Now I realise that we actually did better." He hopes this feat can inspire future generations. (photo below: Kane en Hazard).
Harry Kane did not manage to score, but nor did Lukaku. However, Kane had 6 goals before the match, Lukaku 4. Belgium had beaten England 1-0 in the group phase.