Standard kick-off the season with a win
In what was the first match of the new Belgian First Division football season, Standard de Liège enjoyed a 3-2 home win against AA Gent. The match was the first league match for Standard under Michel Preud'homme since his return as coach after an absence of 10 years.  
The match couldn't have started better for Standard. The home side went one up on 10 minutes thanks to a goal by Djenepo (photo below). The goal came after some great work by Mpoku who shone throughout the match.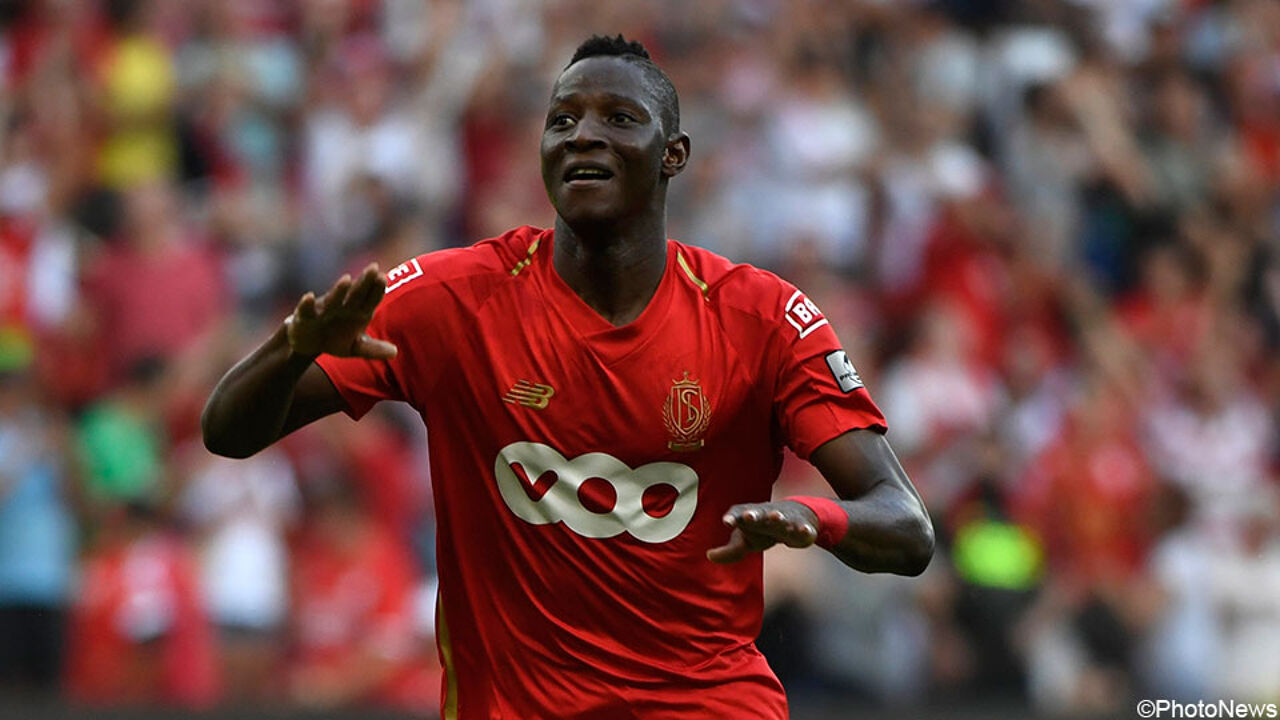 Standard dominated after the opening goal with some good combination football. AA Gent on the other hand was at times sloppy, losing possession. The Buffaloes have their keeper Colin Coosemans to thank that Standard didn't extend their lead. 
Djenepo missed a chance for Standard late in the half. Against what had been the run of play during the most of the first half AA Gent equalized with Jaremtsjoek doing the honours in the second minute of Injury time.  
VAR ignores apparent off-side
AA Gent look fresher early in the second half. However, they soon suffered a blow. Mpoku was brought down inside the box and Laforge awarded Standard a penalty. Mpoku scored from the spot and it was 2-1. However, what neither Laforge nor the VAR team had noticed was that in the phase that lead to the penalty Cavanda appeared to be off-side.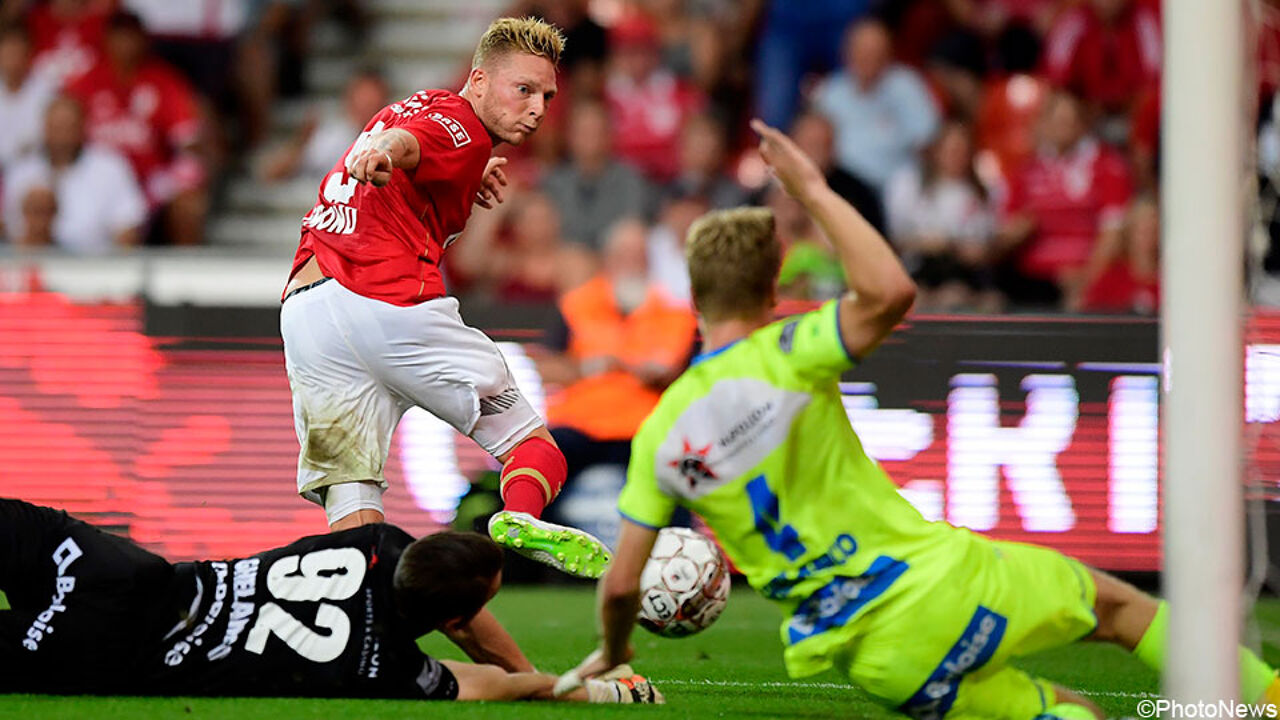 Emond made it 3-1 to Standard on 78 minutes and the home side seemed to be heading for victory.
However, AA Gent's new signing Limbombe, who had come on as a substitute pulled one back for AA Gent on 82 minutes. Standard defended strongly though and were able to end the evening deserved winners of the first league match of the season.