Belgium takes gold in 4x400 metres in Berlin
The Belgian 4x400 metres team made up of Dylan, Johanthan and Kevin Borlée and Jonathan Sacoor have taken gold at the European Athletics Championships in Berlin.
Dylan Brolée got off to a strong start and was third when he handed over the baton to his brother Jonathan. The man that took bronze in the individual 400 metres race look tired, but nevertheless had gained a place and was second when the baton was handed over to Jonathan Sacoor. He was running against (amongst others) Hudson-Smith of Britain who won the individual 400 metre race on Friday.
Sacoor held his own and Belgium was still in second place when he handed over the baton to Kevin Borlée. He had to bridge a pretty big gap with the Spaniards.
However, he caught and overtook his Iberian opponent. Belgium was European 4x400 metres champion for the third time in six years, having also taken gold in 2016 in Amsterdam and 2010 in Helsinki.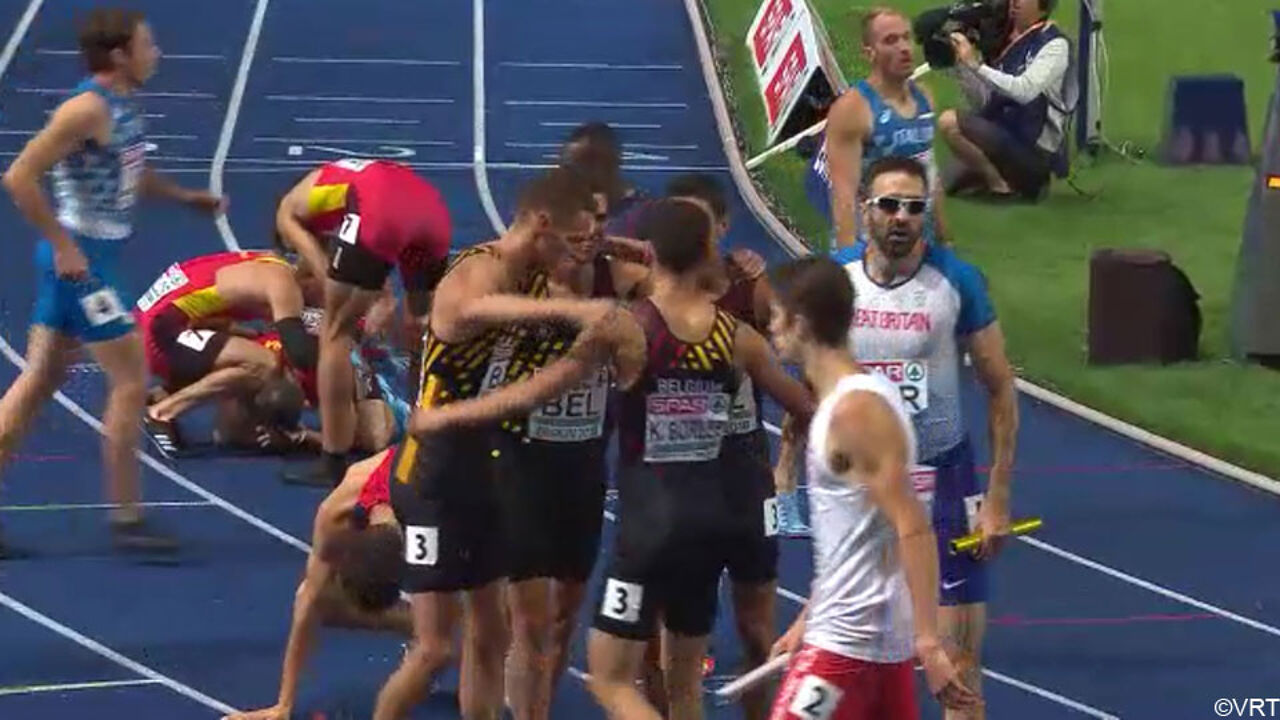 Women's 4x400 metres
Belgium's women's 4x400 metres team had less success than the men. They came in behind Poland (gold), France (silver) and Great Britain (bronze) to take 4th place in their race.