From heaven to hell and back in a crazy match
In football, KRC Genk almost assured themselves of a place in the Europa League group phase, after beating Brondby 5-2 in the first leg of the last qualifying round. KAA Gent failed to move past Bordeaux, after squandering a couple of excellent chances, and will have to seal it in France if they want to toast on making it to the group stage.  
KRC Genk in the Luminus Arena in Limburg was crazy game and emotional roller coaster for Genk. Genk led 2-0 half-time and was happy with that after a strong Danish performance, but Brondby delivered two uppercuts after the break: 2-2.
However, Genk made the most of some poor Danish defending, making it 4-2 first, and even 5-2 in the dying minutes, through local boy Leandro Trossard. Her scored his second of the evening, after having converted a penalty (picture below). But the man of the match was probably Aly Samatta, Genk's striker from Tanzania, who scored 3 and who is still on the radar of several European clubs in this summer transfer window.  
Genk striker Aly Samatta is on fire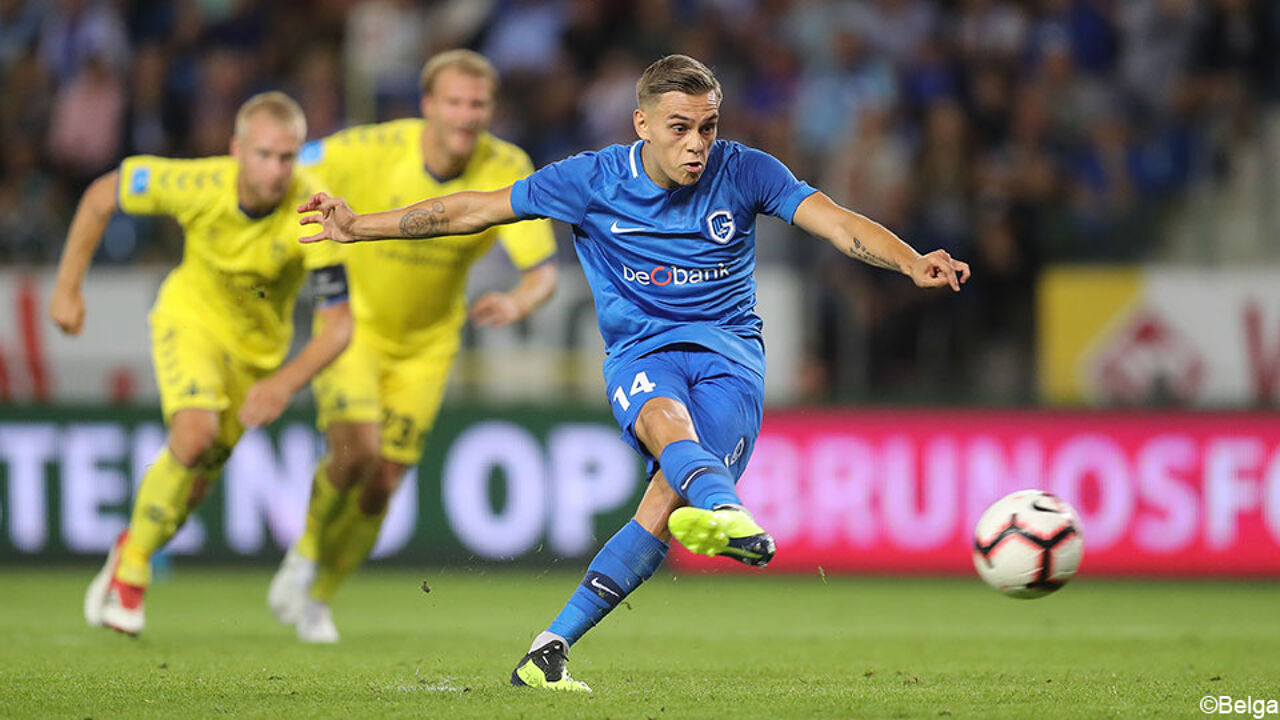 A frustrating evening for KAA Gent
It was a frustrating evening for KAA Gent, who failed to bring down the wall that their opponents Bordeaux had built (0-0). AA Gent had the chances to score, especially in the second half and the last part of the match, but there was always something that went wrong. Playmaker Vadis Odjija come close, hitting the post in the final minutes.
"We showed we are worth of playing in the group stage", said coach Yves Vanderhaeghe. AA Gent will have to seal it next week, in Bordeaux. "I think our chances are perfectly intact, despite failing to score today", said winger Thomas Foket.