Comfortable win for Belgium in Hampden friendly
Four days ahead of their opening Nation League match in Iceland, Belgium's national football team the Red Devils enjoyed a comfortable 4-0 win in a friendly match against Scotland in Glasgow on Friday evening.  Around 500 Belgian fans had travelled to watch the Red Devils' first game since they beat England in the play-off match for 3rd place at the World Cup in Russia.
Roberto Martinez brought in new-boy Timothy Castagne, Youri Tielemans and Moussa Dembélé into his starting line-up, leaving Alderwierld, Meunier and Witsel on the bench.  
The first chance of the game fell to Scotland. However, McGregor was in an off-side position. This served as a wake-up call for the Belgian. There were a fleet of chances from Mertens, Eden Hazard and Tielemans. At the other end Thibaut Courtois let the ball slip between his legs but thankfully for the Red Devils it didn't end up at the back of the net.  
Belgium's superiority on the field was rewarded on the half hour. Dembélé took the ball of McGinn just outside the box. Via Thorgan Hazard the ball came into the path of Romelu Lukaku (photo below) who scored his 41st goal in 76 international games for Belgium. Vincent Kompany hit the part with an header and the Scotland keeper Gordon was on hand to deny Eden Hazard on the stroke of half time. An at times lackluster first half ended 1-0 to Belgium.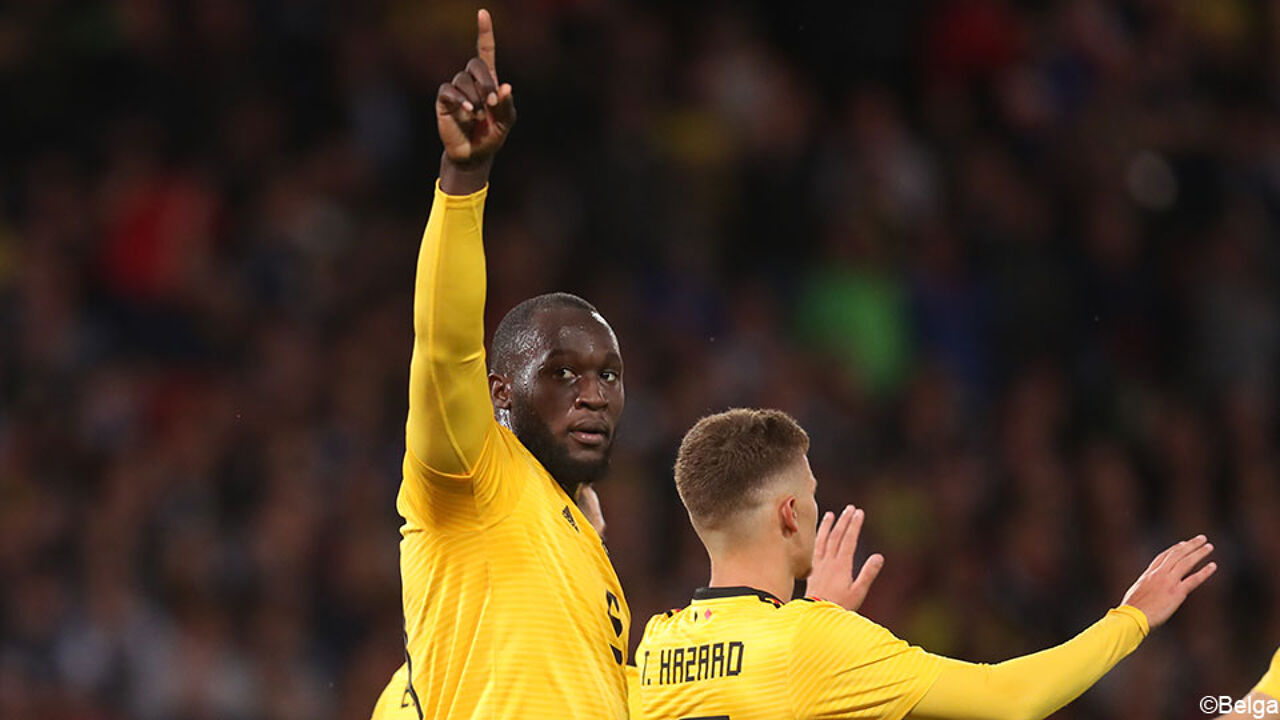 A game of two halves
The second half saw a much better performance on the part of the Belgians than the first. The Red Devils pushed forward and scored no fewer than three goals in just 15 minutes.
Eden Hazard (photo bellow) score the first just a minute in. Substitute Michy Batshuayi (top photo) made it 3-0 on 52 minutes. It was over and out for the Scots on 60 minutes when Batshuayi made it 4-0 to Belgium.  
The second half performance especially bodes well for the forthcoming Nations' League campaign.