Club Brugge's great escape
In the first of this weekend's Belgian First Division games it took a penalty in the 8th minute of stoppage times to see the Champions Club Brugge take all three points from their home game against Sporting Lokeren.  Club Brugge started with some sloppy defending and they paid the price when Sporting Lokeren's 19-year-old Serb Djordje Jovanovic put the visitors one-up after just 8 minutes of play.  
Club Brugge tried to come back but their game lacked coordination and zeal. Jovanovic (photo, below) almost made it 2-0 to Lokeren, hit the post twice in just a few minutes.
Club Brugge had just one change ahead of half time when Ruud Vormer only had the young Lokeren keeper Ortwin De Wolf to beat. De Wolf came off best and Lokeren retain their lead.  
On the stroke of half time Cevallos had a great chance to put Sporting Lokeren two-up. However, he hit the post and the half ended 1-0 in Lokeren's favour.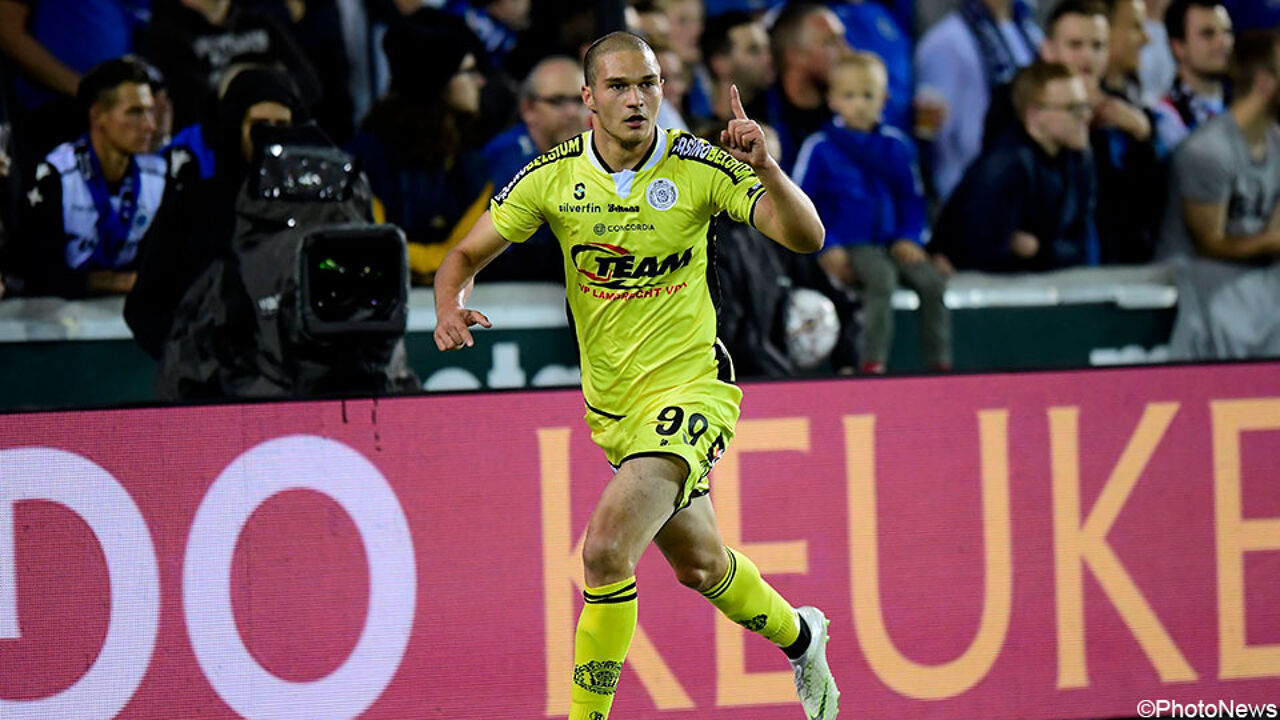 An eventful second half
The second half saw Club Brugge come much more into the game. Wesley scored what looked like the equaliser on the hour. However, it was disallowed for a foul on Deschacht.
This spurred Club Brugge on still further and Benoît Poulain headed the home side level from a corner on 61 minutes.  
Club Brugge had a number of good chances to take the lead. However, the Lokeren keeper De Wolf made some excellent saves.
The winning goal eventually came in the 7th minute of injury time when a penalty was awarded to Club Brugge for a foul by Skulason on Openda. Jelle Vossen (photo, below) did the honours and Club Brugge was in the lead after 98 minutes of play.