Industrial action causes disruption at our ports
The unions that represent those employed by the Flemish Maritime Services Department are staging another day of industrial action against the Flemish Minister responsible for Administrative Affairs Liesbeth Homans' (nationalist, photo below) reform plans all the region's maritime pilots have downed tools and at least 8 locks on Flemish canals are closed to traffic.
Jan Van Wesemael of the socialist public service union ACOD told VRT News that "All maritime pilots are striking. Also all those that provide related services: the people that bring the pilots to their boats, the signal houses, the radars…"
In addition to this lock keepers at 8 locks are taking strike action. The entire Albert Canal that links Liège to the port of Antwerp is closed. On the Upper Schelde a number of locks are also closed to traffic due to strike action.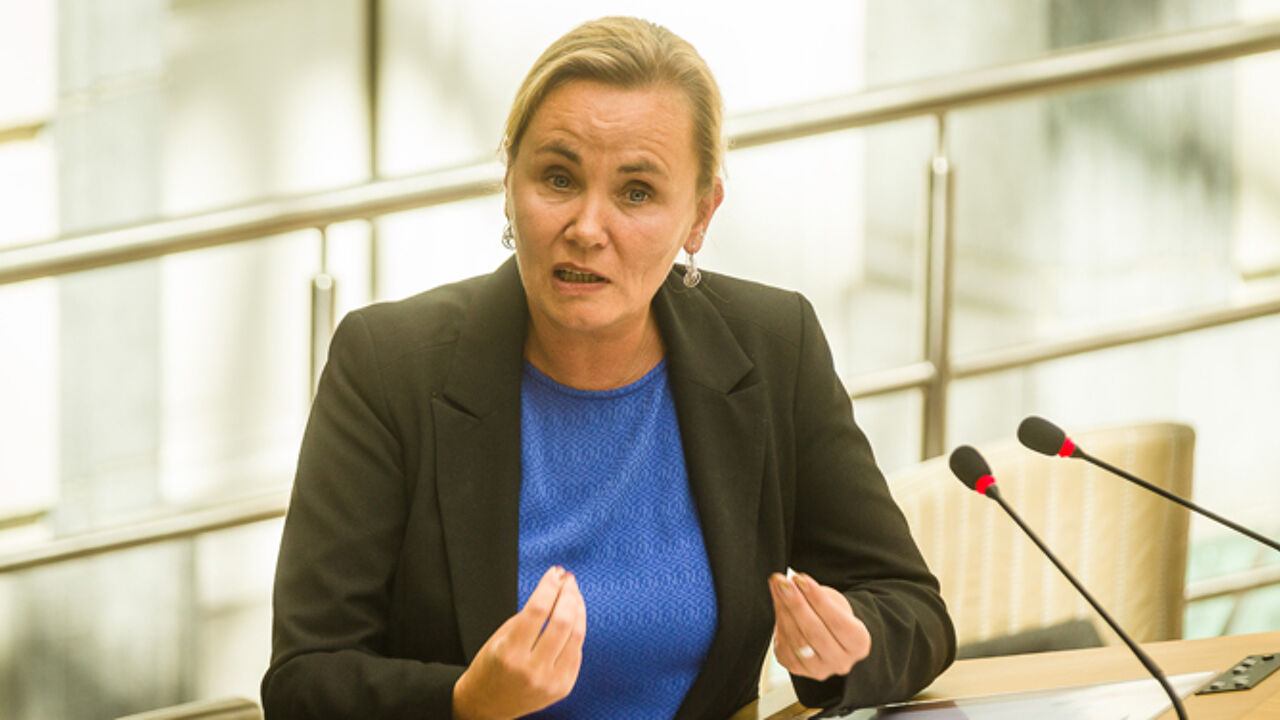 The Port of Antwerp is being badly impacted by the industrial action. The port's spokeswoman Nathalie Van Impe told VRT News that "Up until now the strike has caused 250 hours of delays and this is increasing.
There are currently 32 ships waiting at sea and in the port".There is also disruption at the ports of Ghent (East Flanders) and Zeebrugge (West Flanders). There a number of ships are waiting to enter or leave port.  
Reform plan "without consultations"
The unions find it unacceptable Ms Homans intends to reform the conditions of employment of Flemish civil servants without first having consulted with their union representatives.  
"She wants to harmonise the term and conditions of employment for civil servant and those that don't have civil service status that work in the Flemish public sector", the Christian trade union ACV's Ilse Remy told VRT News.
"However, in reality this is a drastic step backwards for those employed as civil servants", Ms Remy added.   
For example the rules on sick pay for civil servants would be modified under Ms Homans' plan that would see them lose part of their salary more quickly if they were off-work through illness long term.  
Talks about the plan are due to start next Monday.   "However, once the negotiations start they will have to be completed within 30 days. This is too short. Moreover, we are getting signals that there is little of no margin to change the plan anyway", Ms Remy concluded.    
More action on Friday
The unions are demanded real talks in working parties. "But then we must be given serious signals that there is a genuine will to change these proposals".  
By Friday the entire Flemish public sector will be on strike.
In a reaction on Monday evening Liesbeth Homans said "Anyone that has any sense of responsibility goes to the negotiating table rather than paralysing the Flemish economy and holding countless employees and companies hostage.