Deurne Royal Athenaeum, an iconic school
As part of our continuing series featuring interesting buildings, monuments and sites in our region, this time we visit the Royal Athenaeum in the Antwerp suburb of Deurne. As ever VRT News' photographer Alexander Dumarey has provided some excellent photographs to illustrate our article. 
The district of Deurne in the east of Antwerp harbours a veritable treasure trove of modernist architecture. There is the District Hall, the social housing complex Arenawijk and the building that is the subject of this article, the Royal Athenaeum that was designed in 1936 and completed in 1941.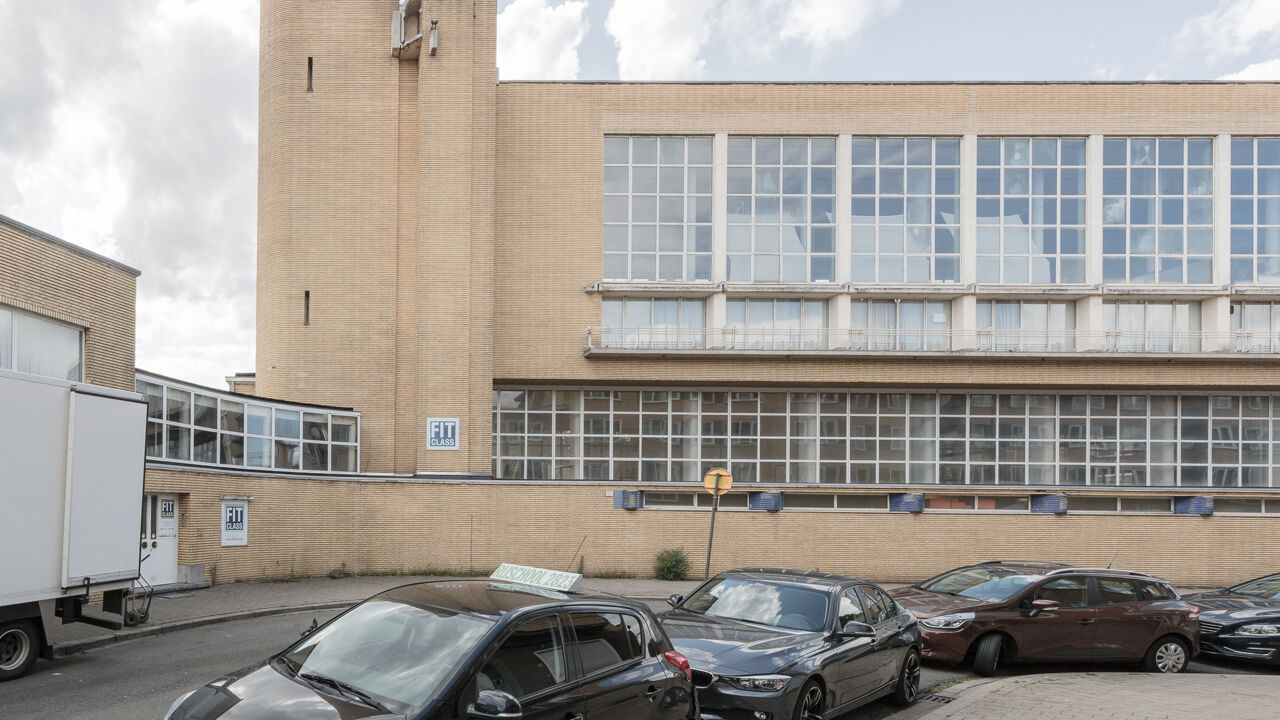 In 1936 what was then the Municipality of Deurne gave the architect Eduard Van Steenbergen the task of designing a new school. Eduard Van Steenbergen designed a school in New Objectivity style.
New Objectivity, "Neue Sachlichkeit" in the original German, was a movement in German art that arose during the 1920s as a reaction against expressionism. Although principally describing a tendency in German painting, the term took a life of its own and came to characterise the attitude of public life in Weimar Germany as well as the art, literature, music, and architecture created to adapt to it.
The plans for the school were put before the Belgian state's esthetic adviser, the artist ,designer and architect Henry Van de Velde, on 28 September 1936. He heaped praise on Eduard Van Steenbergen's plans, but criticised the Municipality of Deurne's decision to cut corners in order to save money.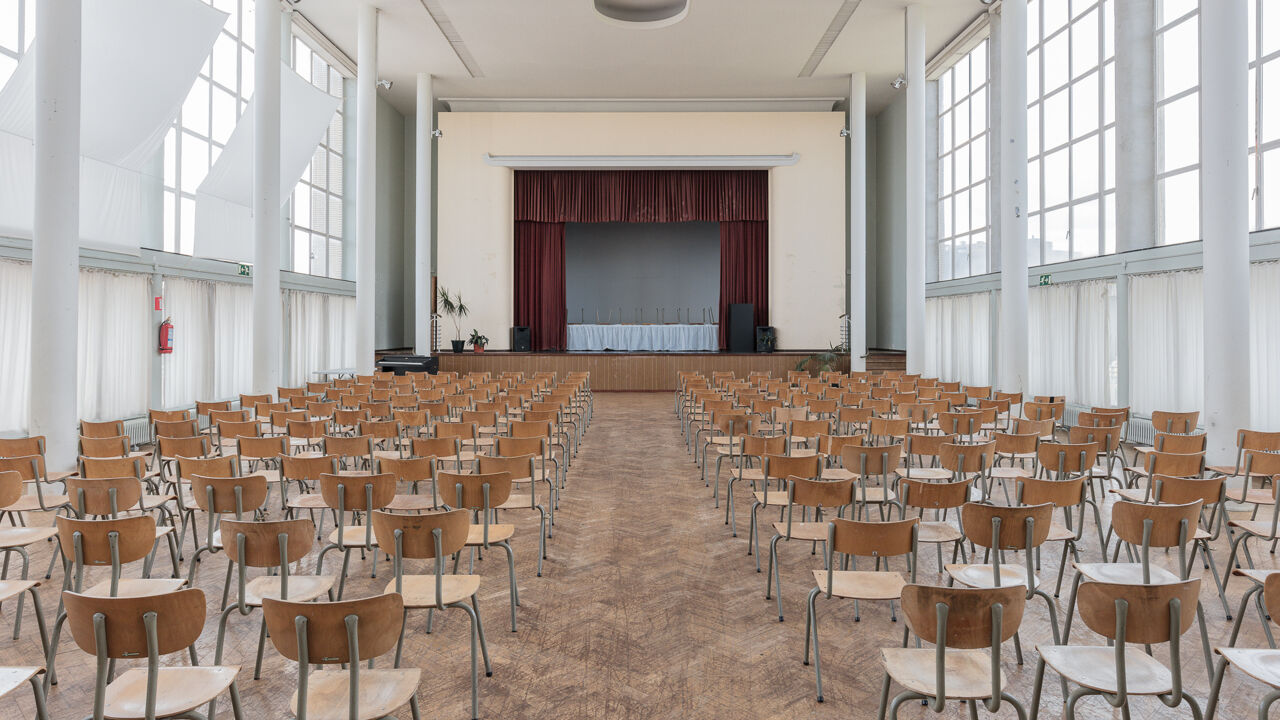 The school has 31 classrooms, a school hall, two gymnasia, caretaker's quarters and public shower facilities. The showers were specifically intended for local residents in era in which bathrooms in homes were still a rarity.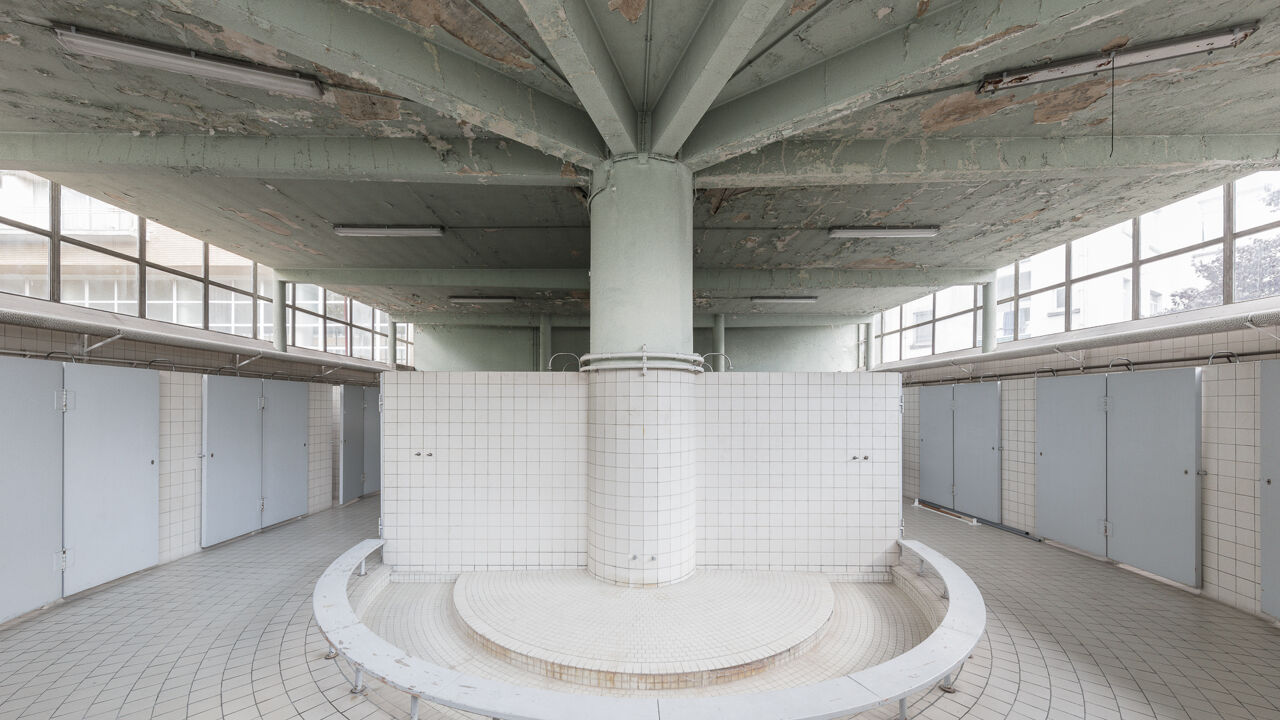 Although work on the school wasn't fully completed until March 1941, it opened in April 1940. 20 years later the plan to raise one of the wings by one floor that was contained in the 1936 design was finally carried out. In 1978 a new wing was added to the school. It was designed by Edward Van Steenbergen, the son of the school's original architect.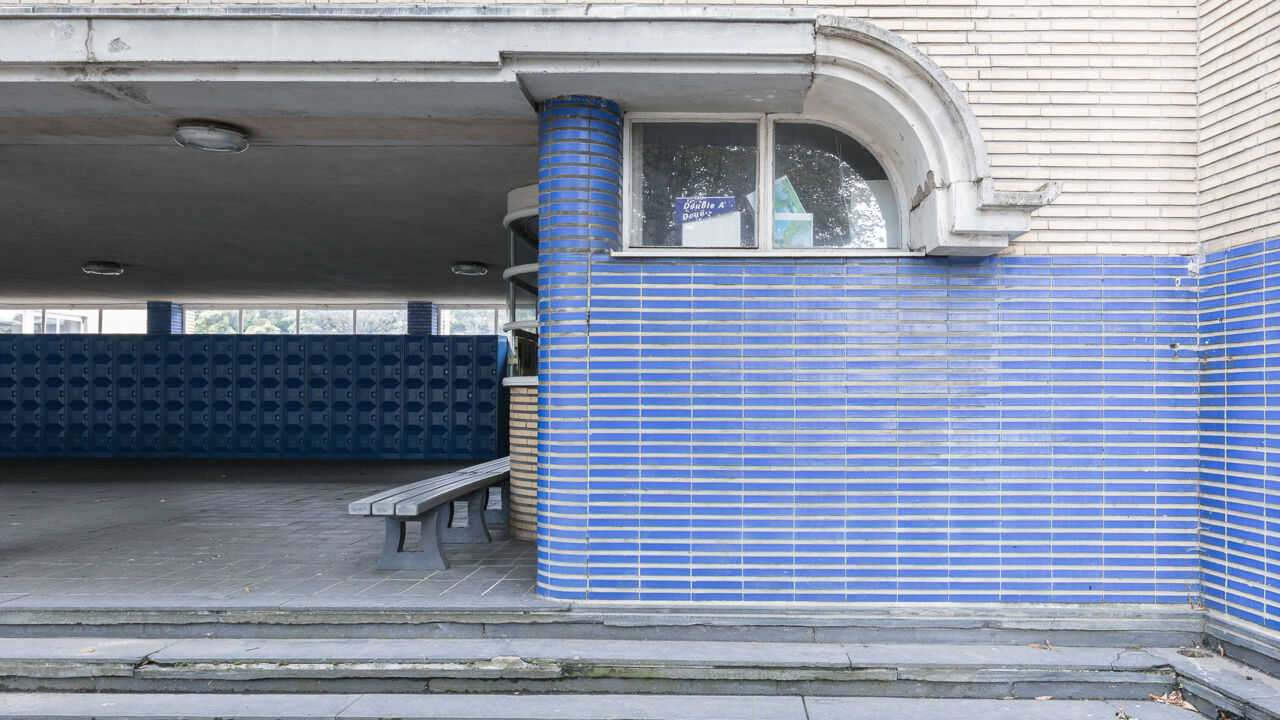 The school became a protected monument in 1995 and thorough renovation work was carried out on the school building between 2002 and 2012. Wherever possible the original materials were restored and the original colour scheme used. The building now looks as good as new and stands as yet another fine example of our country's rich architectural heritage.