"Fiddler Genius" gets recognition at M-Museum Leuven
M-Museum Leuven is hosting the first big exhibition on René Heyvaert in a Belgian museum for quite some time.  The exhibition is the first to focus on the two main strands of this Flemish artist's work: architecture and the visual arts.
Valerie Verhack is contemporary arts curator at M-Museum Leuven and showed me round the exhibition: "Heyvaert trained as an architect, is well known for the blocks of flats and bungalows that he designed in Ghent and Mariakerke in the Sixties, but one of his key works and the one we are focusing on at M-Museum is the home that he built in Destelbergen for his brother, Gilbert.  It's situated amid the East Flemish fields and for Heyvaert it formed a continuation of this landscape.  He built it with restricted means.  There wasn't an enormous budget, so he hit on the idea of constructing a home that would last for a single generation.   The idea wasn't to build a house that would not last for ever.  This shows in the choice of materials, including plates of corrugated iron, which couldn't be too expensive."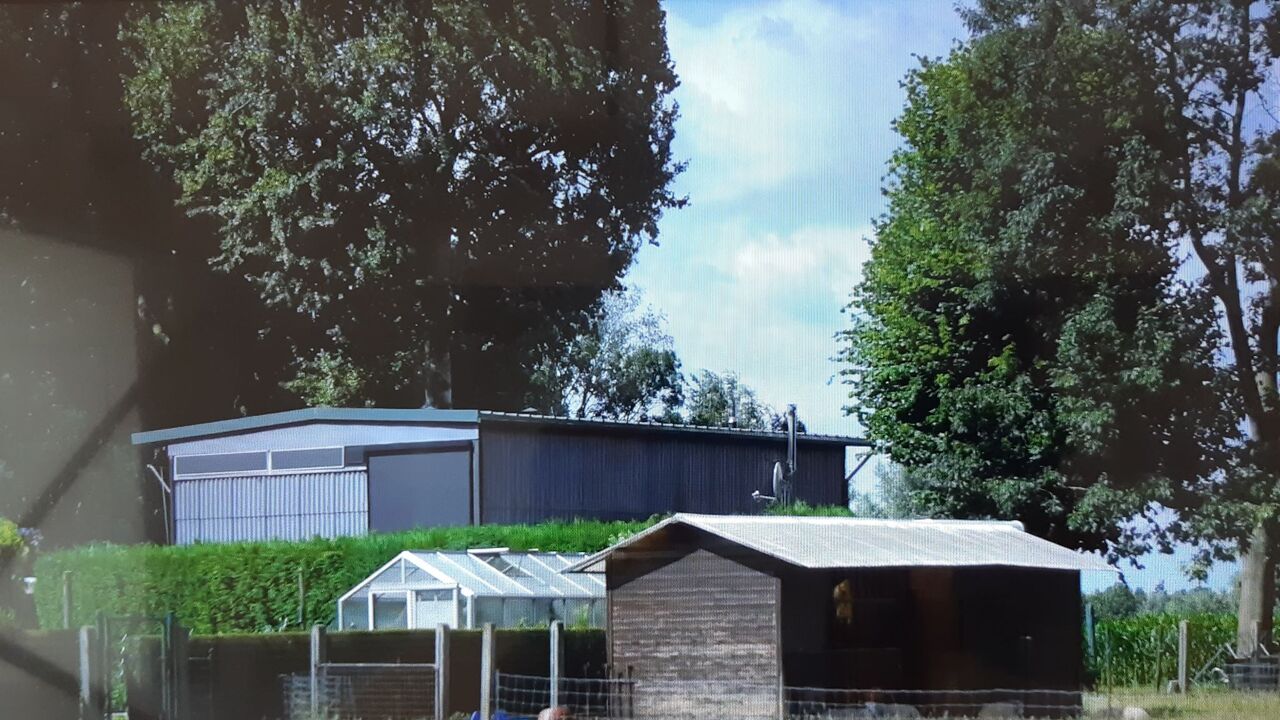 "We could have documented Heyvaert's work with photos and sketches, but we wanted to bring the architecture to life in this room that meets the specifications of Heyvaert's Destelbergen house.  Architects Wim Goossens and Arnaud Hendrickx were eager to let visitors experience the house on a one-to-one scale and were able to recreate the entire skeleton structure in this room, including the stilts, because it was a house built on stilts! It was a remarkable house with the living quarters of the first floor and walls that could be moved around to suit the activity that was going on."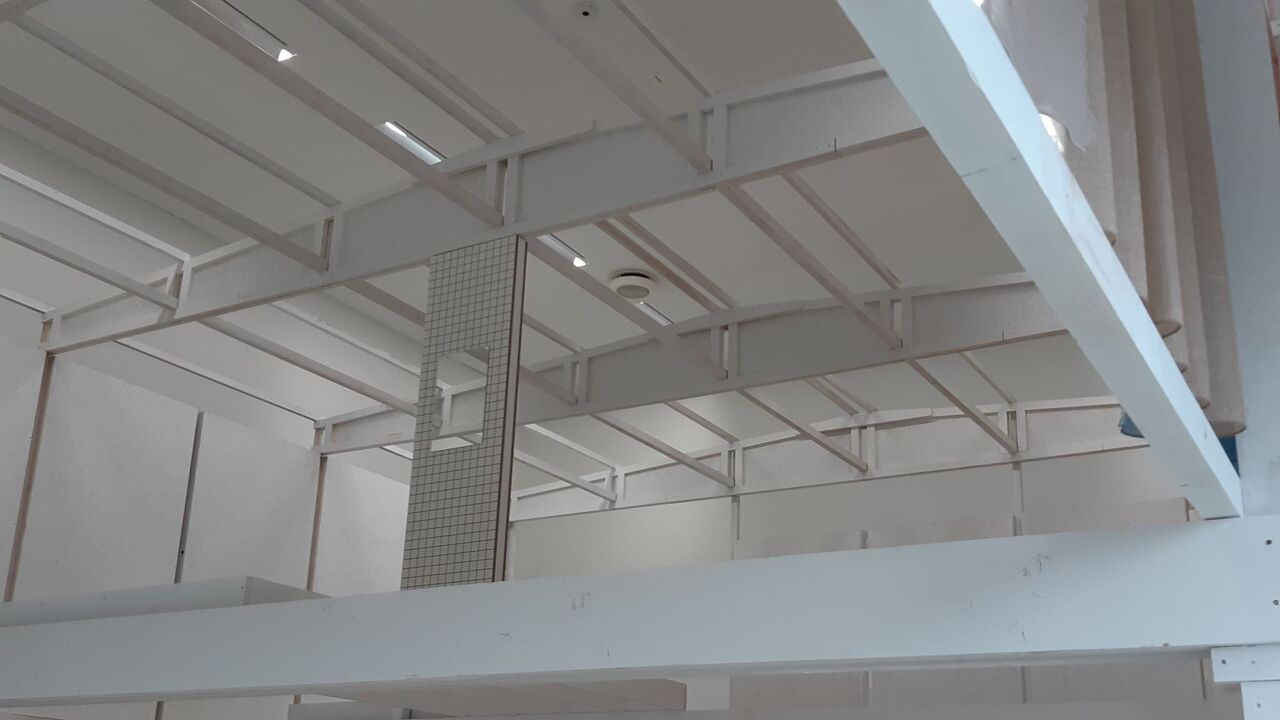 This part of the exhibition also includes two smaller models of the house created by the Ghent-based architects' studio De Vylder Vinck Taillieu.  One model shows the house as Heyvaert intended it, when it was built in 1958.  The other shows how architects and artists found it when it was opened up for residencies in 2015.  In that year Heyvaert's niece opened up the house to allow a number of artists and architects to take up a residency here in a bid to stimulate interest in the artist and architect.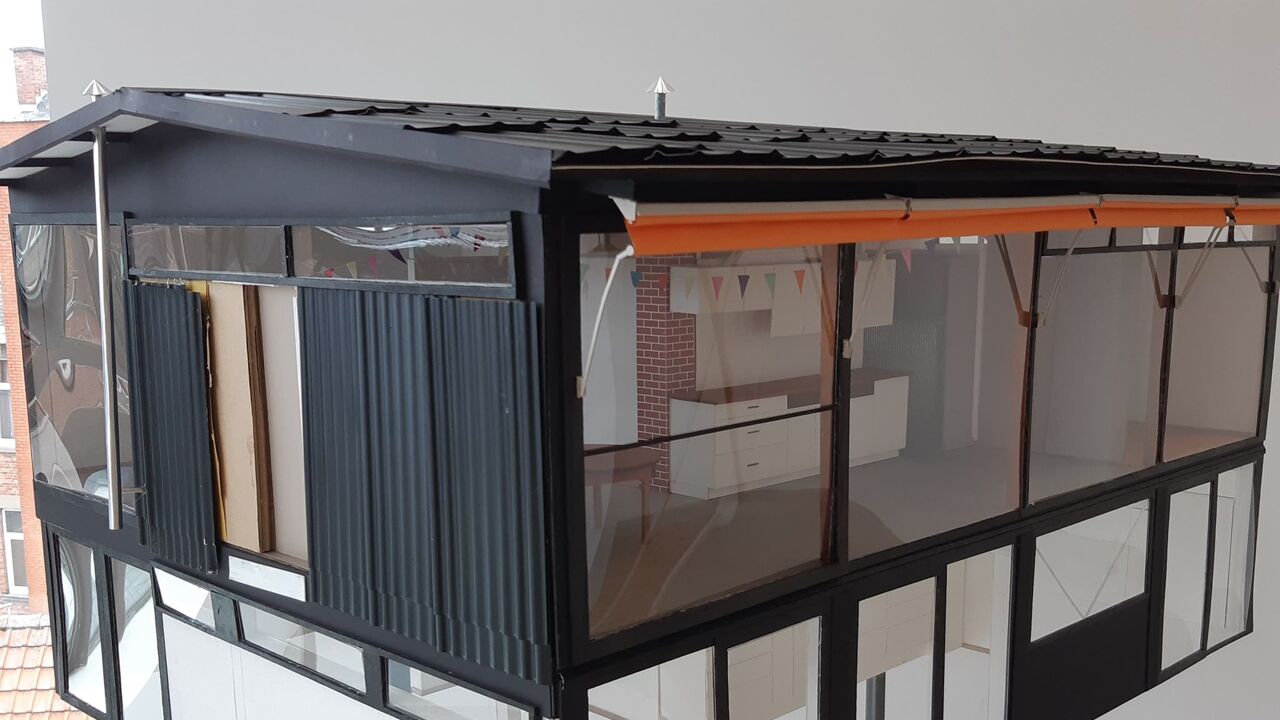 Valerie Verhack: "One of their number was the architect Peter Swinnen.  Swinnen served as the Flemish Government's chief architect and is a prominent architect in his own right.  He is familiar with Heyvaert's work, invented the term "Fiddler Genius", and after his residency was asked to head the restoration work on what today is a listed building.  Swinnen's work is also displayed in the skeleton structure and he designed the exhibition display for the second part of the exhibition that is devoted to Heyvaert's visual arts.  VRT's Canvas channel is working on a Heyvaert documentary.  On two screens here we show two sets of images: one reveals the house in its wider setting, while in the second the focus is on the house's details. " 
Heyvaert is somewhat of a forgotten Flemish artist even in Flanders.  The present exhibition hopes to stimulate interest in Heyvaert also abroad.  M-Museum is inviting several international experts to familiarise themselves with his work.  A major new publication with photographs of his work as well as personal accounts by people who knew him well is planned.  Practically all Heyvaert's works from the CERA collection that M-Museum manages are included.  CERA possesses the largest number of Heyvaert works owned by any museum. Other items are on loan from S.M.A.K., Groeninge, M HKA and several private collections.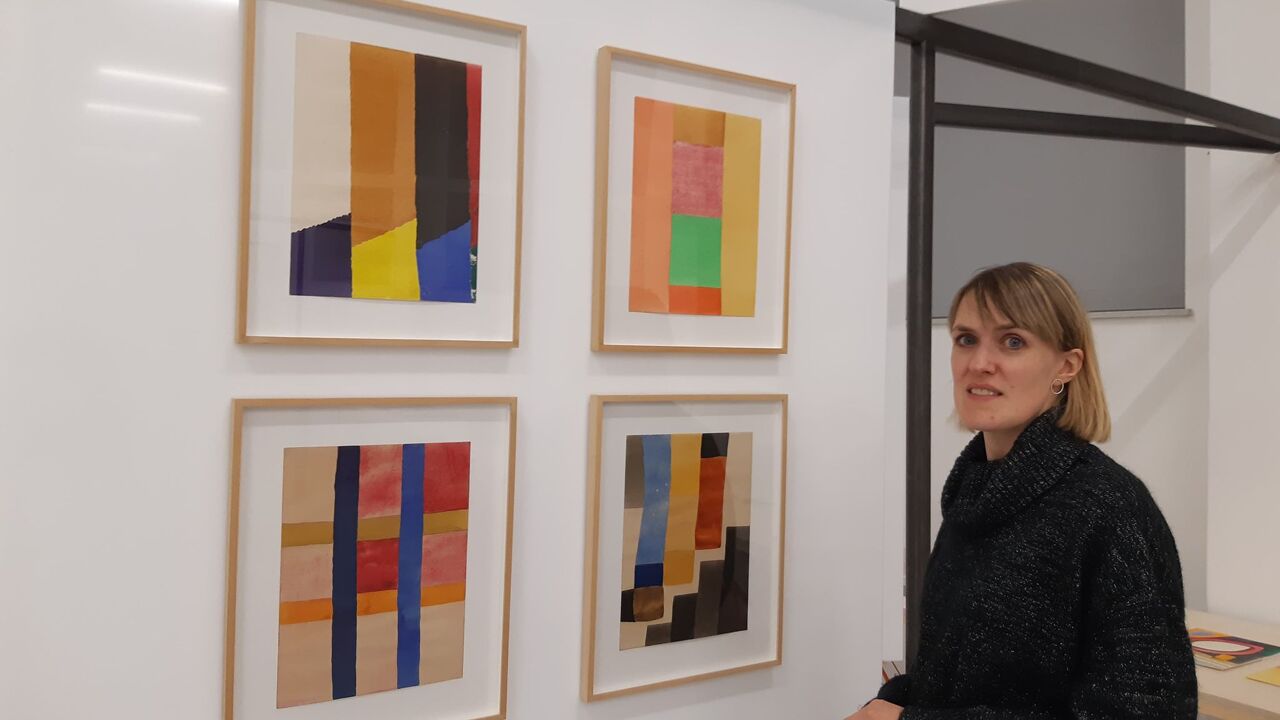 By the Seventies Heyvaert was becoming a frustrated architect. Valerie Verhack: "He felt restricted by the limitations of time and money that were applied to his architectural work, but also wanted to realise his own ideas and not always have to listen to the people commissioning the work.  He decided to concentrate on visual art, the subject of the exhibition's second room designed by Peter Swinnen.  The ideas that Heyvaert espoused during his architectural work have not gone away.  Heyvaert says he wants to found a new kingdom as an artist.  The emphasis is on pure forms and how a simple black line on white paper can create intense and powerful feelings." 
Heyvaert's career as a visual artist was brief.  He only lived to the age of 55 and it was only during the last fifteen years of his life or so that he concentrated on visual art. He painted geometric aquarelles, used items we are all familiar with, items he found in his everyday environment.  Many works lack a title or date and as a result it's practically impossible to come up with an exact chronology.  He produced mail art, items he created and sent through the post to friends and fellow artists.  Often these small items are studies for larger works. 
Valerie Verhack: "This isn't Pop Art.  Heyvaert isn't condemning the consumer society.  Rather, he is interested in the items per se and is attempting to produce maximum visual power!"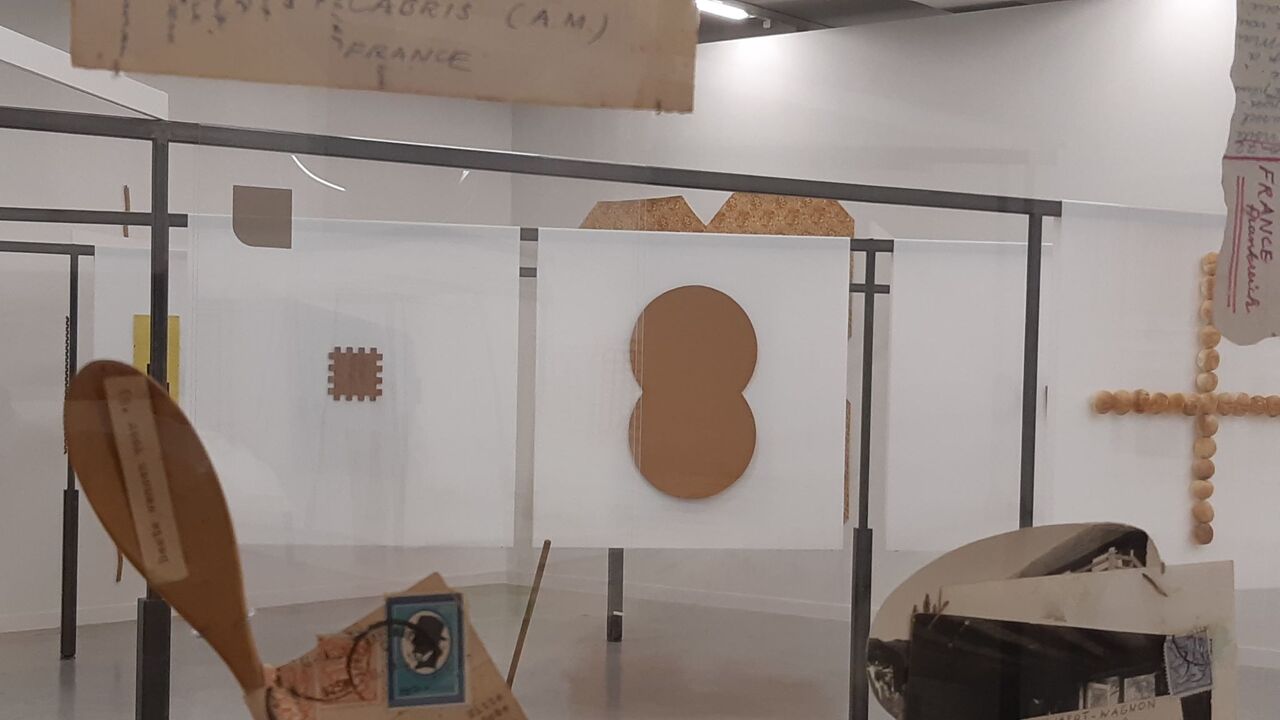 René Heyvaert is on at M-Museum Leuven until 10 February 2019 when many items will travel to Spain's Santiago de Compostela for a second exhibition.  A number of interesting guided tours are planned in Leuven including one with Heyvaert's daughter and a second with Peter Swinnen.  For the exact dates and information on how to register, search M-Museum Leuven.