Antwerp victorious in Liège, Standard take just 1 point from 3 games
In Sunday afternoon's match between Standard de Liège and Royal Football Club Antwerp it was the victors that came out on top. Standard have now taken just 1 point from their past three games. Meanwhile Antwerp are riding high with 3rd place in the secured for a least another week. 
The stadium was full and the expectations among Standard fans were high. However, they were treated to a cautious start to the game by both teams with little depth and a lot of play in midfield.  
After around 15 minutes Marin had the first chance of the game for Standard. However, his effort his the outside of the post. The half remained largely uneventful until the closing stages. Antwerp's Nazaryna was able to get Mbokani through Standard's off-side trap however his effort that he had chipped over the Standard keeper Ochoa hit the post.   
Seconds later Mbokani was brought down inside the box by Fai. The resulting penalty was converted by Lior Refaelov (photo below) and the half ended 1-0 to RFC Antwerp.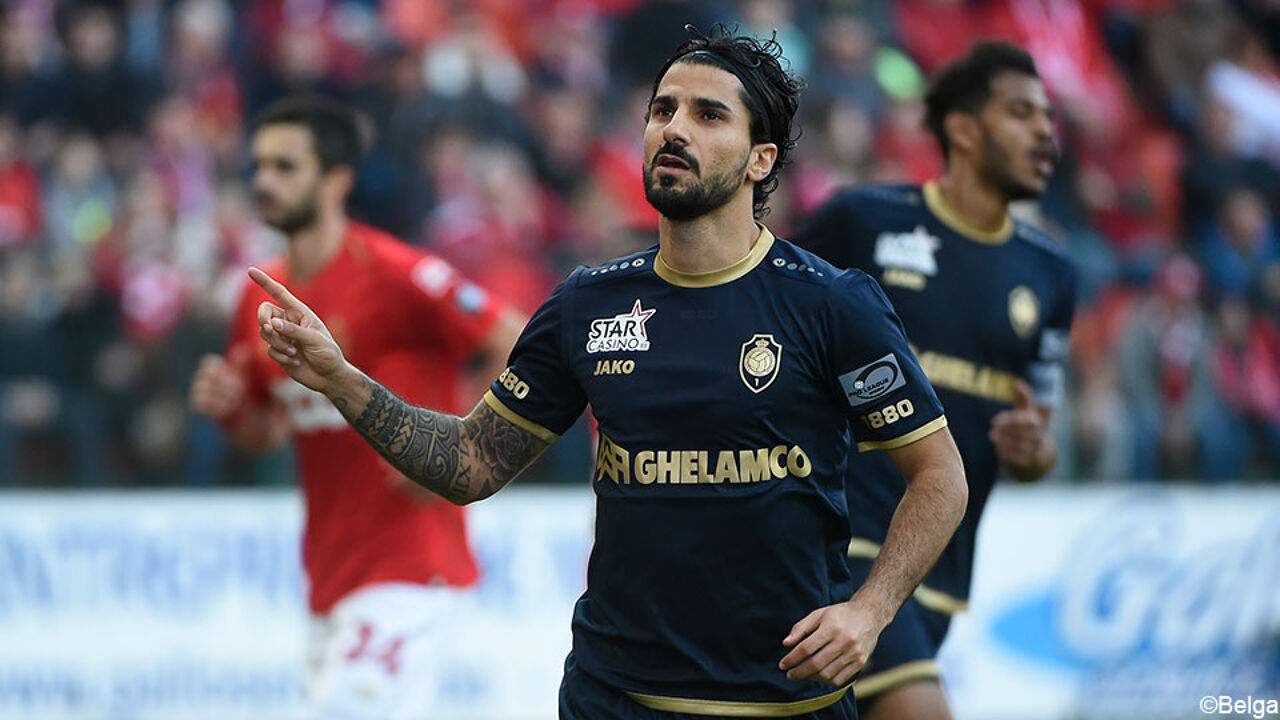 The second half saw Antwerp on the defensive. Standard lack the creativity to pose any real threat.   Antwerp's counter-attacks were more dangerous than anything Standard had to offer thanks to Juklerod and Mbokani.
The Standard Coach Michel Preud'homme brought in Djenepo on the hour. However, this did nothing to remedy the situation. It wasn't until the final 15 minutes of the game that Standard sometimes found an opening. Lestienne squandered a great chance to equalise and a Luyindama header went just wide.  
An exciting climax to the game saw another header by Luyindama fail to find the back of the net. However, just as in the first half it was Antwerp that scored in injury time, this time through substitute Lamkel Ze and the match ended 2-0 to the visitors. The result leave RFC Antwerp 3rd with 28 points from 14 games. Standard de Liège are 6th with 20 points.