Chantal Akerman 14th in BBC film poll
The Belgian Chantal Akerman (1950-2015) is just one of four female film directors with work that appears in the British public broadcaster BBC's top 100 of non-English language films. Her film 'Jeanne Dielemans, Commerce Quay, 1080 Brussels' was ranked 14th in the top 100 film poll, the highest position of work by a female director on the list. 
The film gained great acclaim at the 1975 Cannes Film Festival, but never enjoyed commercial success. Nevertheless, the jury of international film critics have apparently not forgotten Chantal Akerman's three-hour long modernist film. 'Jeanne Dielemans, Commerce Quay, 1080 Brussels' is the only Belgian film that they voted onto the list of the top 100 non-English-language films.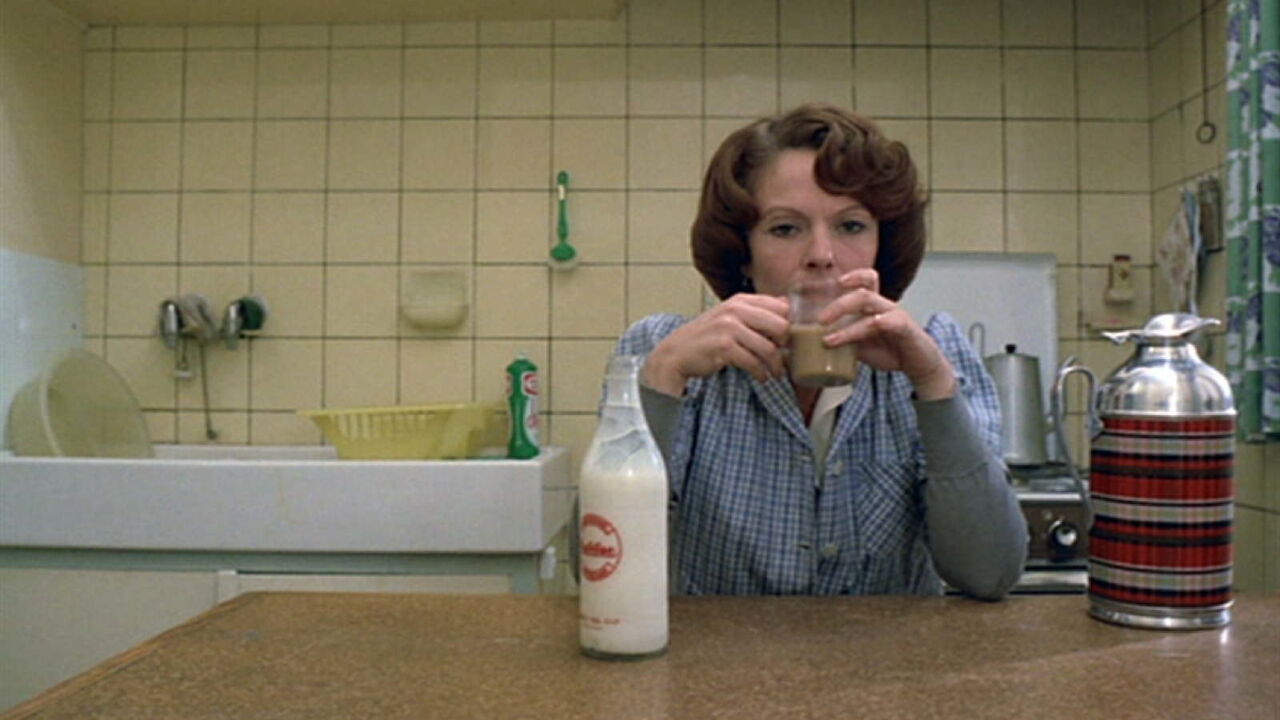 Back in the day Rainer Werner Fassbinder, Bernardo Bertolucci and Orson Welles were among the Francophone Belgian director's fans. The French newspaper Le Monde described Jeanne Dielemans, Commerce Quay, 1080 Brussels' as   "the first feminist masterpiece in cinema history". However, the film was never put on general release.  
Now 43 year later a jury of 209 film critics , 94 of whom women, have given Chantal Akerman's debut film recognition by voting it 14th on the list of the world's best non-English language films.    
The film was made almost entirely by women. The actress Delphine Seyrig played Jeanne Dielman, a 40-year-old housewife whose life consisted of household chores until she rebelled.    Each day Jeanne received a different man. She had sex with them all.
The carnal act lasted for as long as it took for the potatoes to cook on stove. The entire film was shot from a fixed camera position with very long takes. Some critics compared Chantal Akerman's film work with the literary work of the Irish author James Joyce.  
The top 15
15. Pather Panchali (Satyajit Ray, 1955)
14. Jeanne Dielman, 23 Commerce Quay, 1080 Brussels (Chantal Akerman, 1975)
13. M (Fritz Lang, 1931)
12. Farewell My Concubine (Chen Kaige, 1993)
11. Breathless (Jean-Luc Godard, 1960)
10. La Dolce Vita (Federico Fellini, 1960)
9. In the Mood for Love (Wong Kar-wai, 2000)
8. The 400 Blows (François Truffaut, 1959)
7. 8 1/2 (Federico Fellini, 1963)
6. Persona (Ingmar Bergman, 1966)
5. The Rules of the Game (Jean Renoir, 1939)
4. Rashomon (Akira Kurosawa, 1950)
3. Tokyo Story (Yasujirô Ozu, 1953)
2. Bicycle Thieves (Vittorio de Sica, 1948)
1. Seven Samurai (Akira Kurosawa, 1954)