Top of the table clash ends in draw
Three of this weekend's eight Belgian First Division games were played on Saturday. The match between the league-leaders Racing Genk and the league champions, second-placed Club Brugge drew 1-1. Cercle Brugge came back to beat Excel Mouscron 2-1 and AA Gent took three points from their game against KV Kortrijk, winning by 3 goals to 1. 
In an enjoyable match, Racing Genk and Club Brugge scored a goal each. Ndongola put Racing Genk 1-0 up on 10 minutes. Club Brugge's goal came from Siebe Schrijvers on 53 minutes. The result leave Racing Genk 3 points clear at the top. They have 34 points from 14 games. Club Brugge have 31 points.
Cercle's great escape
2 goals in the last 10 minutes of the game ensured Cercle Brugge of all 3 points in their home game against Excel Mouscron. Mouscron's took the lead thanks to a Jérémy Taravel own goal on 36 minutes. Cercle's goals came from Kylian Hazard on 81 and Dylan De Belder (photo, below) on 89 minutes. The result leaves Cercle in 12th place with 16 points from 14 games. Excel Mouscron are 14th with 9 points.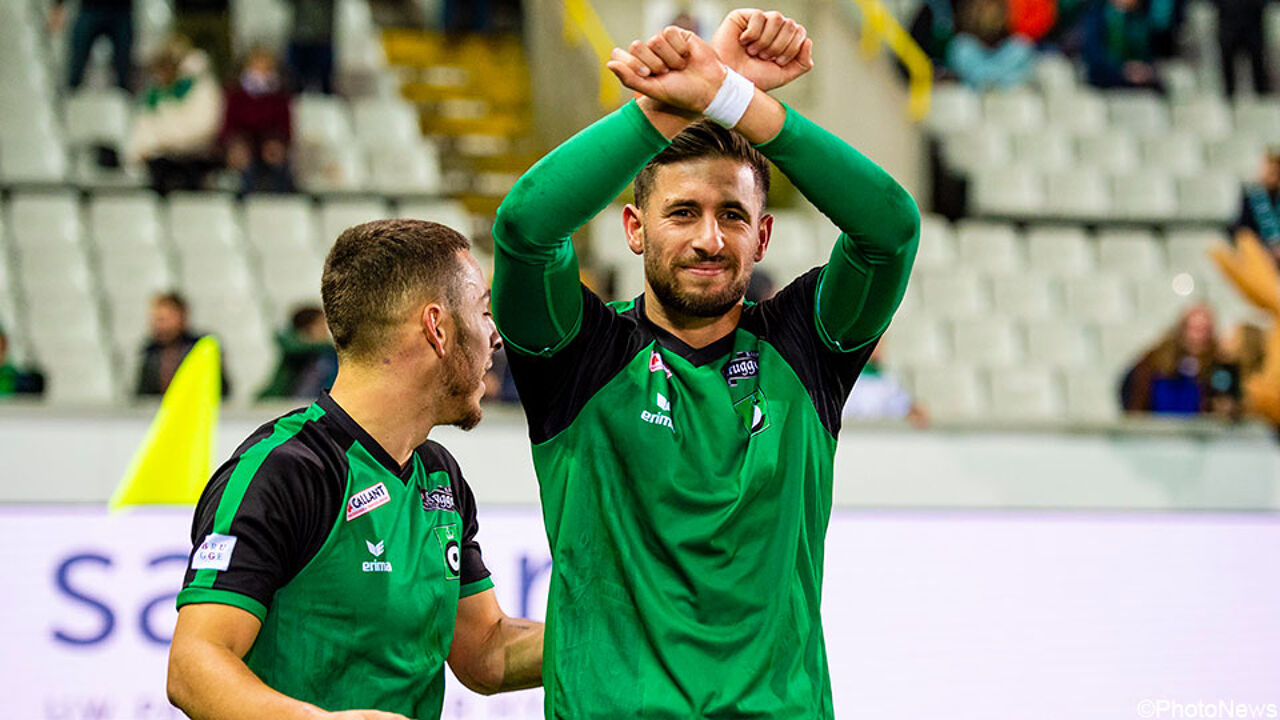 AA Gent back in form
After their embarrassing midweek defeat at the hands of Excel Mouscron, AA Gent were keen to prove that they are still one of the country's top teams. Things looked to be going wrong for the Buffaloes after Stojanovic put KV Kortrijk one up on 41 minutes. However, a goal from Jaramtsjoek (photo below) on 55 minutes, a Limbombe penalty on 71 minutes and a second Jaramtsjoek goal on 88 minutes saw AA Gent win the game 3-1. The result leaves AA Gent 5th with 23 points from 14 games. KV Kortrijk are 11 with 16 points.