De Lijn no longer to stop at Brussels North Station from Monday
The Flemish public transport company De Lijn has announced that from Monday 26 November its bus services will no long serve stops outside Brussels North Railway Station. A couple of weeks ago De Lijn, supported by the Flemish Transport Minister Ben Weyts (nationalist) threatened to remove its stops from outside the station if nothing was done to address what it described as "unhygienic conditions and issues with security".
The public transport company uses the bus stops adjacent to the station as a terminus and starting point for 30 bus routes that serve towns and villages within a 30 kilometre radius of Brussels. De Lijn currently has 8 stops at the station that serve as terminus stops for 30 bus routes that serve a large area of Flemish Brabant and towns such as Aalst and Dendermonde (East Flanders) and Boom (Antwerp province).     
With the onset of winter a growing number of transit migrants have been sleeping rough on the ground floor of Communications Centre North adjacent to the bus stops. This has resulted in issues with rubbish and even excrement on and around the bus stops.   
As nothing has changed since De Lijn made its initial threat to no longer serve the bus stops, the Flemish public transport company has announced that from Monday its services will terminate at temporary on the Voortuitgangstraat at the side of the station. Busses will depart from the Rogierplein. The Lijnwinkel shop that sells season tickets and other tickets as well as giving out travel information and timetables will also be closed. Those wishing to visit a Lijnwinkel will have to go to Aalst (East Flanders), Leuven (Flemish Brabant) or the bus stations at Dilbeek or Grimbergen (Flemish Brabant).  
Speaking on VRT Radio 1's morning news and current affairs programme 'De Ochtend', the Flemish Transport Minister Ben Weyts told listeners "It is still as dirty as ever there and that is unacceptable. The situation as regards hygiene and security has become simply unbearable"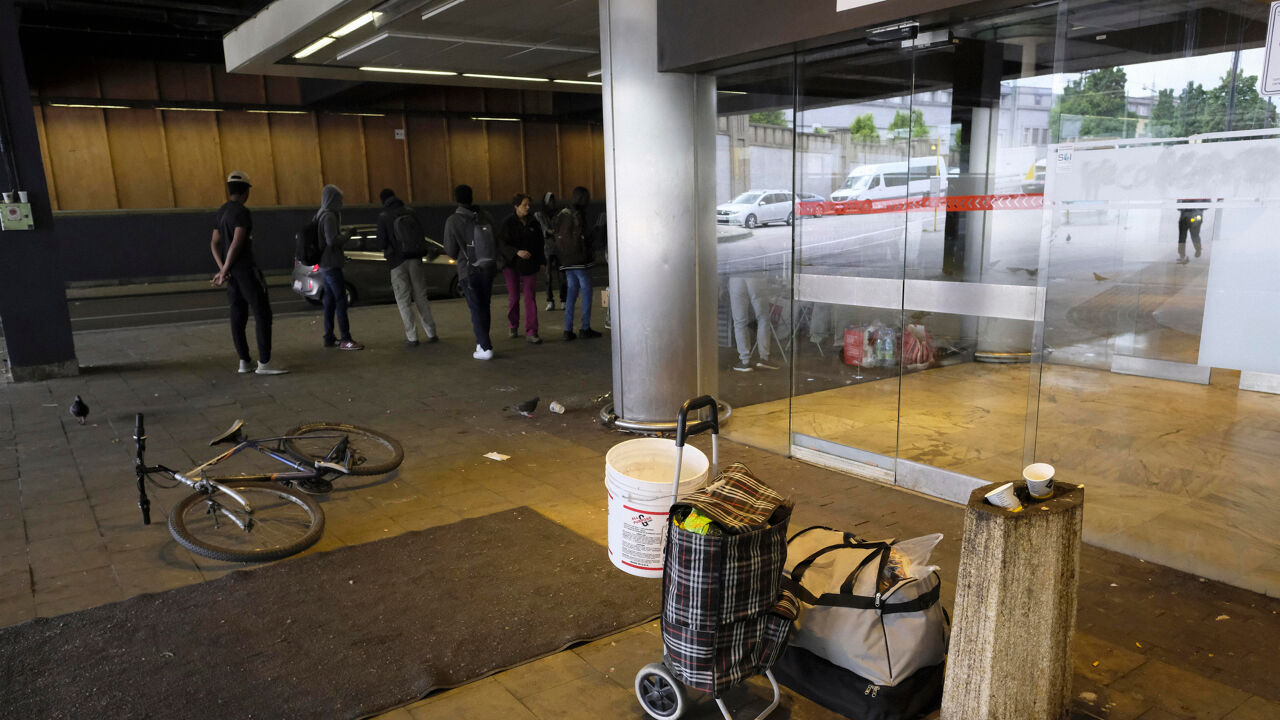 A temporary measure
Both Mr Weyts and the Director-General of De Lijn Roger Kesteloot are keen to stress that this is a temporary measure. However, it is unclear when De Lijn will re-open its bus stops at the North Railway Station.  
In the long term De Lijn hopes to build a new bus terminal near to Brussels North railway station. The Flemish Government has set aside 2 million euro to pay for the project. However, De Lijn is waiting for an answer to its application for planning permission. According to Mr Weyts, De Lijn applied for planning permission in May of last year.