"Hi-Viz" protesters pelt police with fire bombs, many Walloon fuel depots remain closed
It was another night of violent clashes between the so-called "Hi-Viz" protesters and the police. The "Hi-Rez" protests against the high cost of fuel started in France and have since spread to Wallonia. On Friday night around 100 protesters ran amuck in Charleroi (Hainaut). Meanwhile, a number of fuel depots in Wallonia will remain closed during the weekend for amid security concerns.   
The violence in Charleroi involved around 100 trouble-makers. They through billiard balls and petrol bombs at the police. They also damaged a number of cars. The police used water canon against the rioters. A number of people were detained.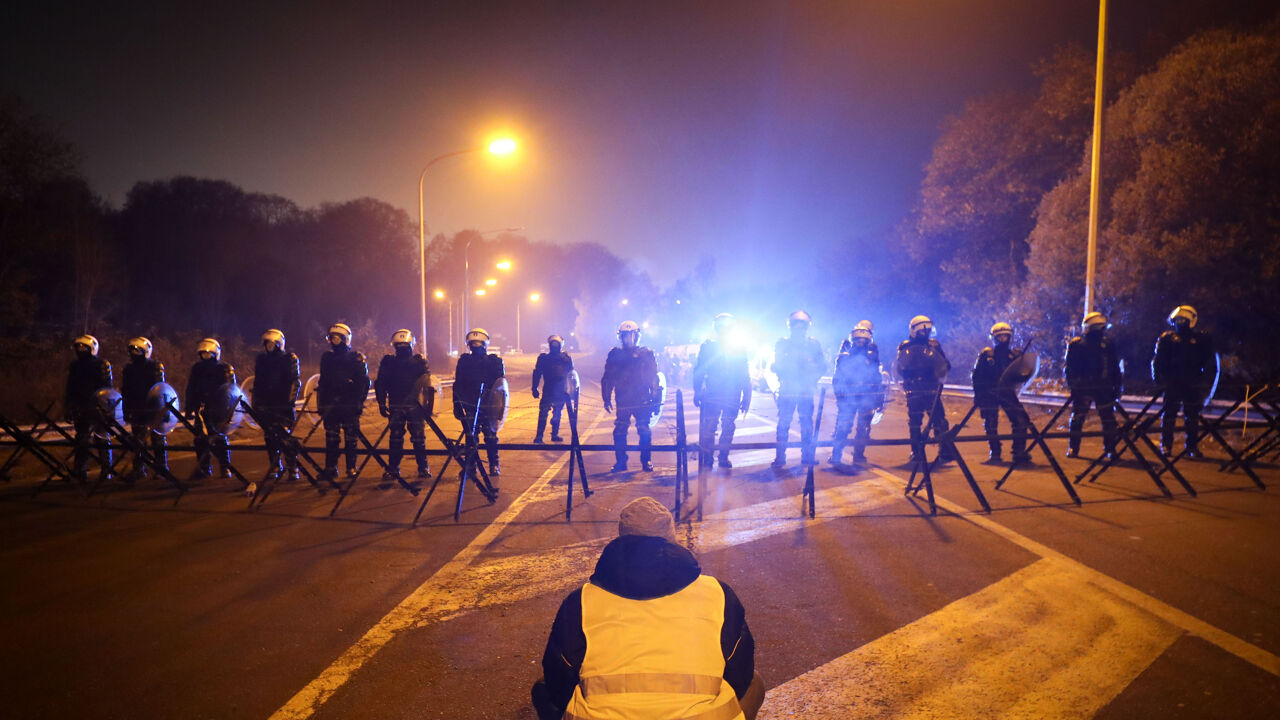 The Antwerp Local Police Service has said in a statement that it offered assistance to the police in Charleroi on Friday evening. One of its officers was injured.   
It is not clear if the trouble makers are part of broader 'Hi-Viz' movement. In recent days there have been allegations including from the Governor of Hainaut Province that agitators bent on trouble have infiltrated the 'Hi-Viz' protests.     
More protest in Wallonia today
There are filter road blocks in Liège near to the Standard football ground where a fuel depot is located. This could lead to big traffic jams later today when Standard take on Eupen at 6pm.    
Several fuel depots in Wallonia will remain closed this weekend as a precautionary measure.