Minister wants to reform football's advantageous social security contribution system
The Federal Social Affairs Minister Maggie De Block (Flemish liberal) has said that she intends to a change to rules that see footballers and football clubs benefit from a system that sees them pay far less in social security contribution that what is paid by other employer or by those employed elsewhere. Mr De Block doesn't believe that the football scandal will lead to Belgium's football clubs getting their house in order. 
When the news of the scandal first broke the Chairman of the Pro League that is made up of Belgium's professional clubs Marc Couke and the Pro League's CEO Pierre François said in parliament that they intend to strongly address the malpractices within the world of football. However, they also clearly stated that the legal benefits enjoyed by football clubs and footballers should be left as they are. Change would lead to Belgian football becoming an economic graveyard.
The Pro League promised to come up with proposals for radical reform by 17 December. Up until now it has gone no further than coming up more with rules that offer greater clarity surround the role of football agent.   
However, Ms De Block believe that this is insufficient.   
She told VRT News that "It is currently very quiet regarding the reforms. The Pro League doesn't appear to be taking the bull by the horns. On the contrary, in fact. What I have witnessed over the past few weeks is heading in the wrong direction.   
Mr De Block backs up here assertion with a number of examples taken from the current football scandal.   
"For example a CEO that has been brought into disrepute remains on the panel of experts charged with coming up with reform proposals".  
"Or an agent that turns informer or a referee that is a suspect and can continue his job at the Football Association".
This are all things that make Ms De Block doubt the good intentions of those involved.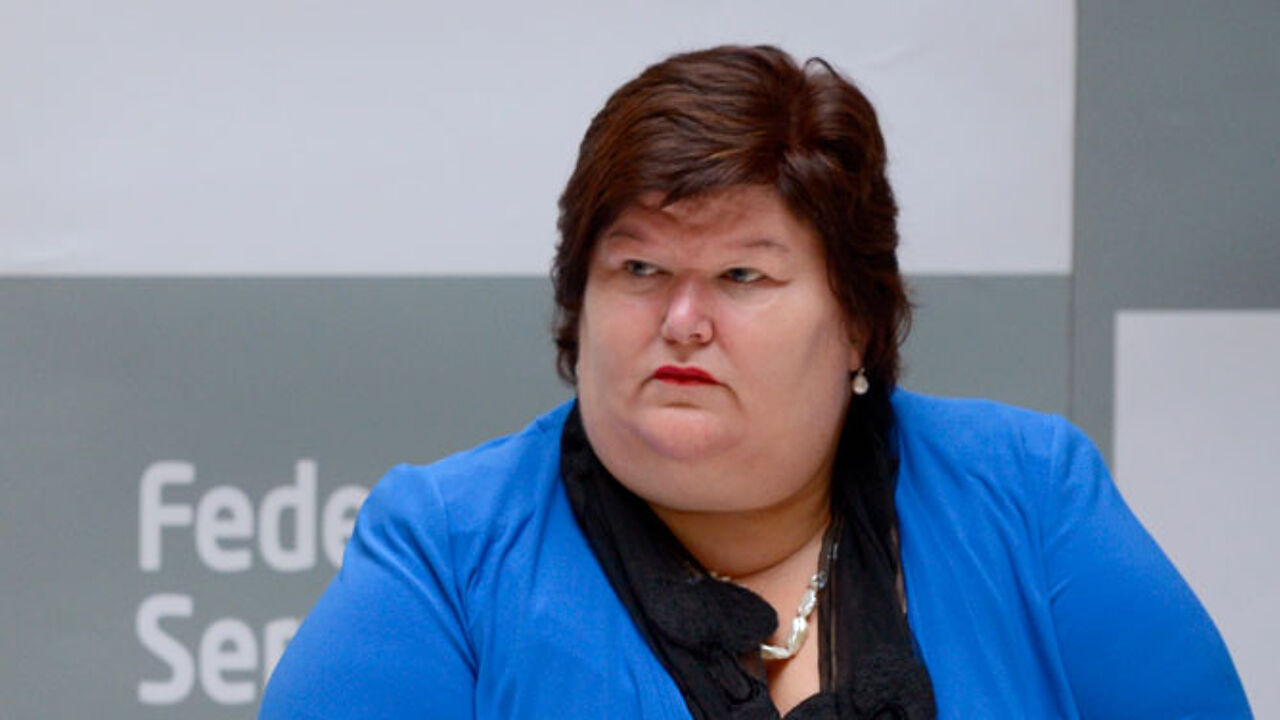 he Social Affairs Minister says that she is looking into a number of avenues including clawing back or abolishing altogether a system whereby football clubs pay far lower social security contributions for those they employ than other employers. However, Ms De Block says that it is still too early for her to enter into detail. 
She hopes that any reform would mainly affect high-earning footballers rather than those on more modest salaries. However, whether or not this could be achieved legally is very much the question.       
The current rules
Professional sports people and sports clubs pay no more in social security than the level that would be levied on a monthly salary of 2.281 euro. The system was introduced at the end of the 1970's as then sportspeople had too little social protect against for example unemployment. In the meantime, the level of social protection for sportspeople has improved significantly and their wages, especially in the case of footballers, have gone up phenomenally.    
Nevertheless, few politicians are prepared to come up with proposals to reform or abolish the system as it could seriously undermine Belgian football's competitively compared with other countries where the television broadcasting rights for the domestic competition bring in much more money than those paid for the Jupilier Pro League.