Another night of violence in Charleroi
Rioters have caused damage to property and attacked police again in the Walloon city of Charleroi (Hainaut). Saturday night's violence occurred during action by the "Hi-Viz" protesters. However, David Quinaux of the Charleroi Local Police Service told VRT News that culprits were not Hi-Viz protesters, but trouble-makers that have infiltrated there protest.
On Saturday evening the Francophone public broadcaster RTBF reporter that members of far-right movement Nation were present at some of the Hi-Viz protests elsewhere in Wallonia. There was photographic evidence (see below) featuring a man in a Hi-Viz vest and wearing a Nation t-shirt and a baseball emblazoned with a far-right insignia.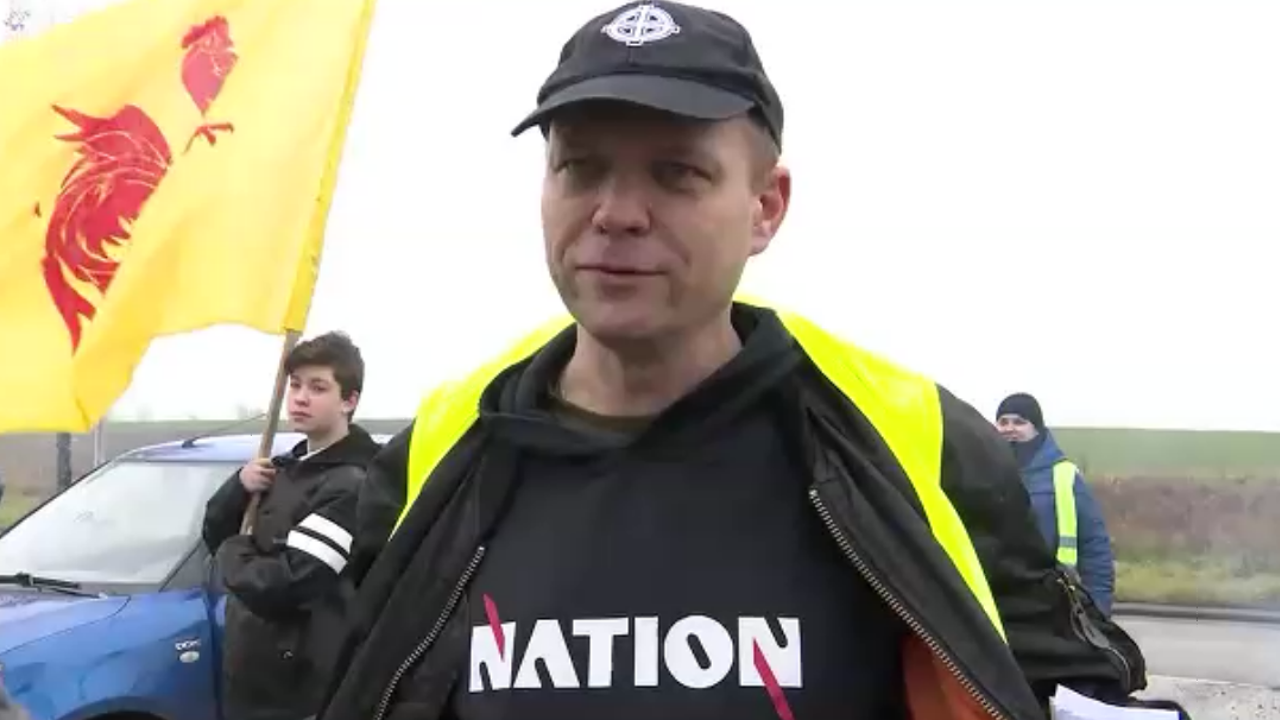 Police fear a repeat of the violence on Sunday night.  It was the second consecutive night that there was unrest in Charleroi. David Quinaux of the Charleroi local police service told VRT News that "A group of rioters took the place of the Hi-Viz protester at a round 9pm".
The was a large police presence of more than 180 officers and water cannon.
"They (the rioters) split up into small groups and caused havoc in the whole town", Mr Quinaux added.
The rioters destroyed advertising hoardings, shop windows were smashed as were the windows of a municipal office building. Bus shelter were also destroyed. Although the exact cost of repairing the damage is not yet know, it is believed to be considerable.  
The Provincial Disaster Plan was in force for a time. The rioting continued for several hours and it wasn't until around 3am that calm returned.  
"We pick up 24 people, 4 of whom were detained", Mr Quinaux said.  
He added that he believes that there could be further trouble on Sunday night.  
"We intend to deploy yet more officers", the police spokes added.
Mr Quinaux says that the rioters have nothing to do  with the "Hi-Viz" protesters that are demonstrating peacefully against excessive fuel prices.   
"However, in the evening their places are taken by rioters. They infiltrate the group with the intention of causing trouble".