A convincing win for AA Gent
In the first of this weekend's First Division games, AA Gent enjoyed a comfortable 4-1 home win against Cercle Brugge. Spurred on by their cup win against Sint-Truiden earlier in the week AA Gent went on the attack from the outset in Friday evening's game against Cercle Brugge. 
However, they had issues with finishing and Roman Jaremtsjoek missed two excellent chances to score in the opening minutes of the game.  At the other end the AA Gent  keeperYannick Thoelen was tested by an effort from Bruno.
AA Gent's opening goal came after quarter of an hour of play when Brecht Dejaegere scored on the rebound. Moments later Jaremtsjoek failed to capitalise on an excellent chance to put AA Gent 2-0 up.  
However, a defender succeeded where the striker had failed. AA Gent's central defender Rosted scored his fifth goal of the season on 34 minutes. David had a great chance to make it 3-0, but it was not to be and the half ended 2-0 in AA Gent's favour.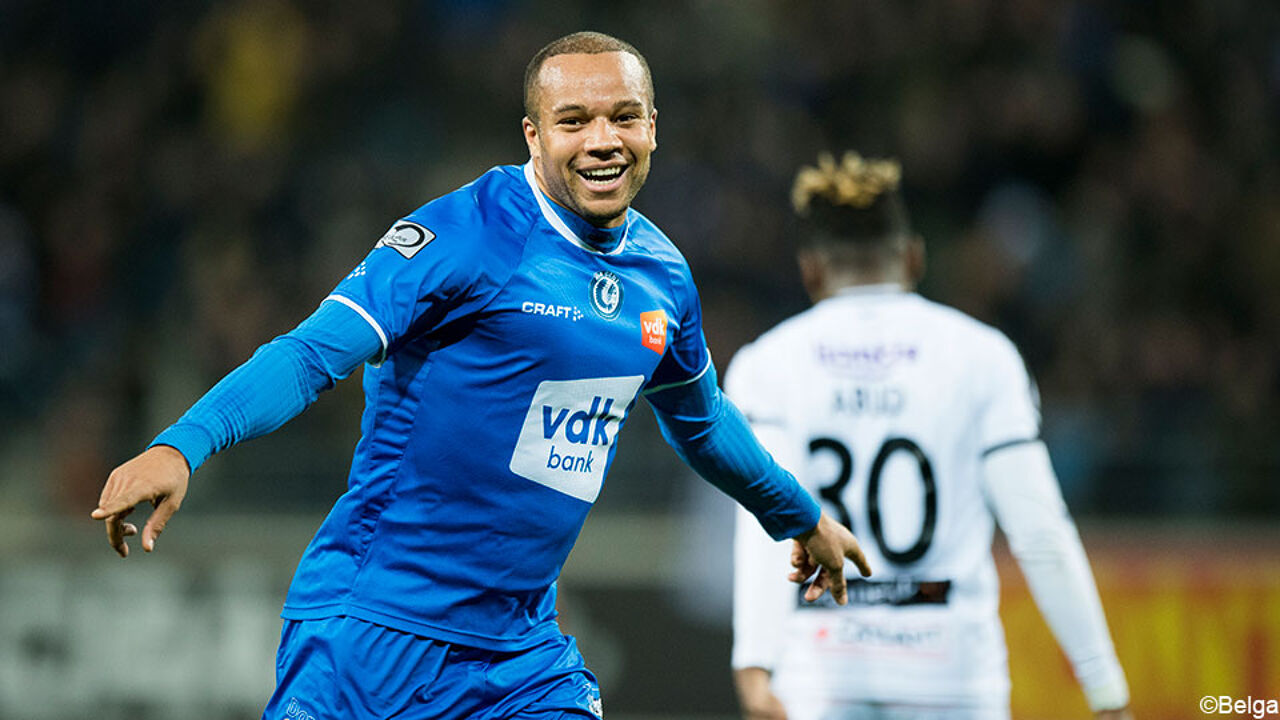 The Cercle coach Laurent Guyot made two changes during half time. However, this did little to improve things for the visitors. Jonathan David made it 3-0 on 51 minutes after an assist from Odjidja.
It was Odjijda (photo above) himself that scored the last AA Gent goal of the evening on 64 minutes. Serge Gapké's 85th minute goal for Cercle proved too little, too late for the West Flemings. The result leaves AA Gent with 31 points from 20 games. Cercle Brugge have 25 points.