Discover the Magician of Ostend at Mu.ZEE
Earlier this year Ostend's Mu.ZEE museum opened a special new wing devoted to the work of the celebrated animator Raoul Servais.
"Fifty years after the invention of the animated film I went looking for the mystery of hand-drawn images. It was nice to invent what already existed but searching for it cost a lot of time." It's with these somewhat surrealist words of the very Belgian animation filmmaker Raoul Servais that the exhibition devoted to his work at Mu.ZEE in Ostend opens.
The words accurately sum up the endeavours of an artist who is still at work as he celebrates his 90th year this year. Throughout his life Raoul Servais has gone in search of the best animation techniques to bring each new story to life. Practically for each new film he develops a new style of drawing. It's an evolution that spans nearly seventy years, from the cut-and-paste era to digital. Today his oeuvre is celebrated at a special wing at Mu.ZEE in his home town of Ostend.
Mu.ZEE curator Mieke Mels takes up the story: "Raoul Servais was born here and grew up in the very centre of town. As a child, during the Second World War, he witnessed the bombing and destruction of the city at first hand. It made a clear impression on him that also marked his work. It was his father, who instilled in him an interest in the animation movie. Servais is multi-talented. He's a visual artist, designer and draughtsman, but above all an animation film-maker."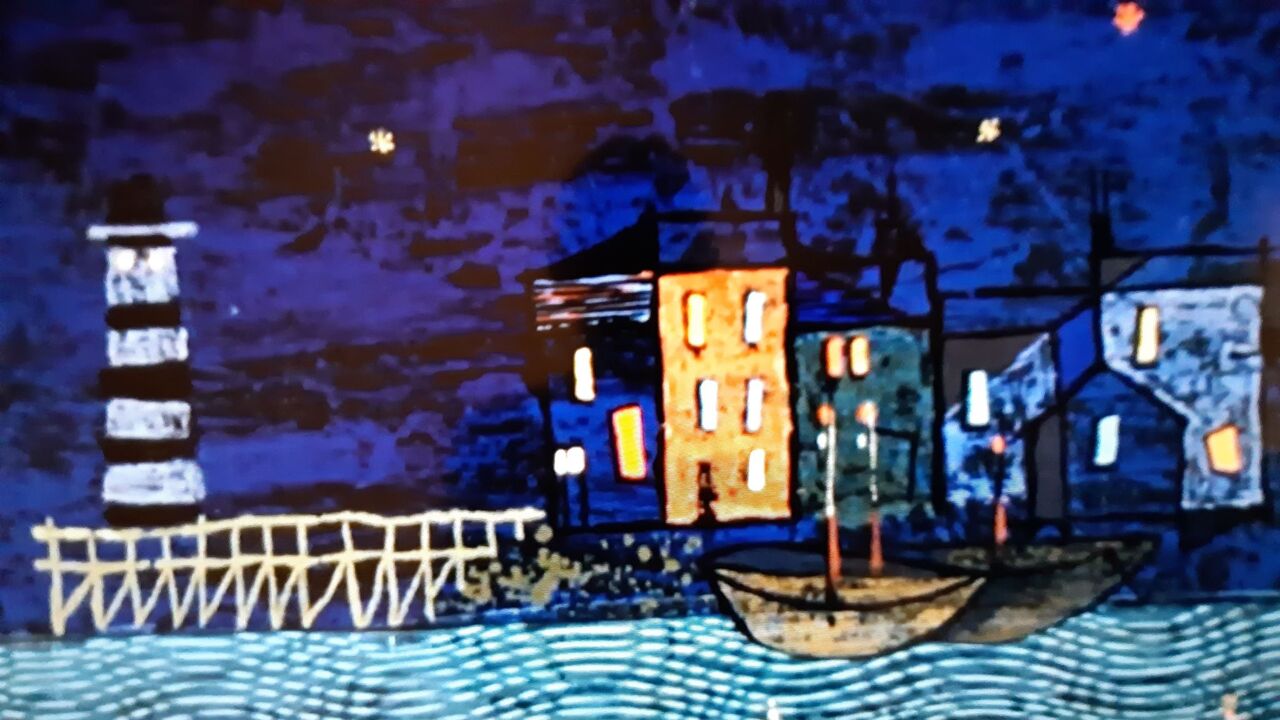 Raoul Servais studied at the KASK academy in Ghent and with the success of his first animation film "Harbour Lights" behind him he was able to start the first animation film course in Europe. "Harbour Lights" is screened in its entirety at Mu.ZEE.
Raoul Servais worked with René Magritte on his fresco at Knokke Casino. He always enjoyed working with fellow artists on his various projects, but his main challenge was to discover how static pictures could be set in motion. To start off with he had little cash and a family to look after. The exhibition shows how he used a camera made from a cigar box to shoot his first movie employing images painted on cellophane in his first films.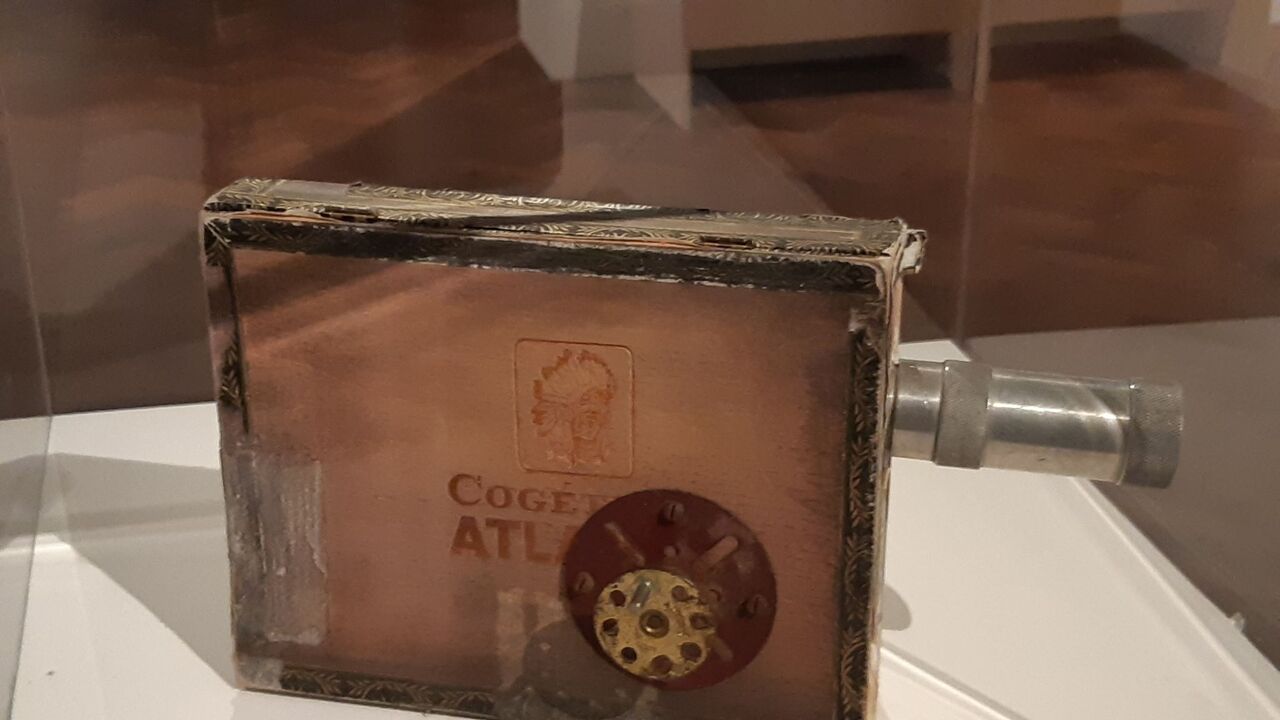 The Ostend exhibition is staged around several themes. On sagas and legends he says they are the best means of falling asleep and are created by insomniacs. These are stories like that of Pegasus that are constantly being reinvented. The film "Pegasus" shows how a horse-smith builds his own maze of steel horses. The movie is indebted to the work of the Flemish expressionist Constant Permeke. Mieke Mels: "It's one of the movies that you can currently see in a small cinema at the back of the exhibition. Several films are screened non-stop and the programme changes every couple of weeks or so. At present we're only showing Raoul Servais movies, but soon we hope to open up the cinema to new talent."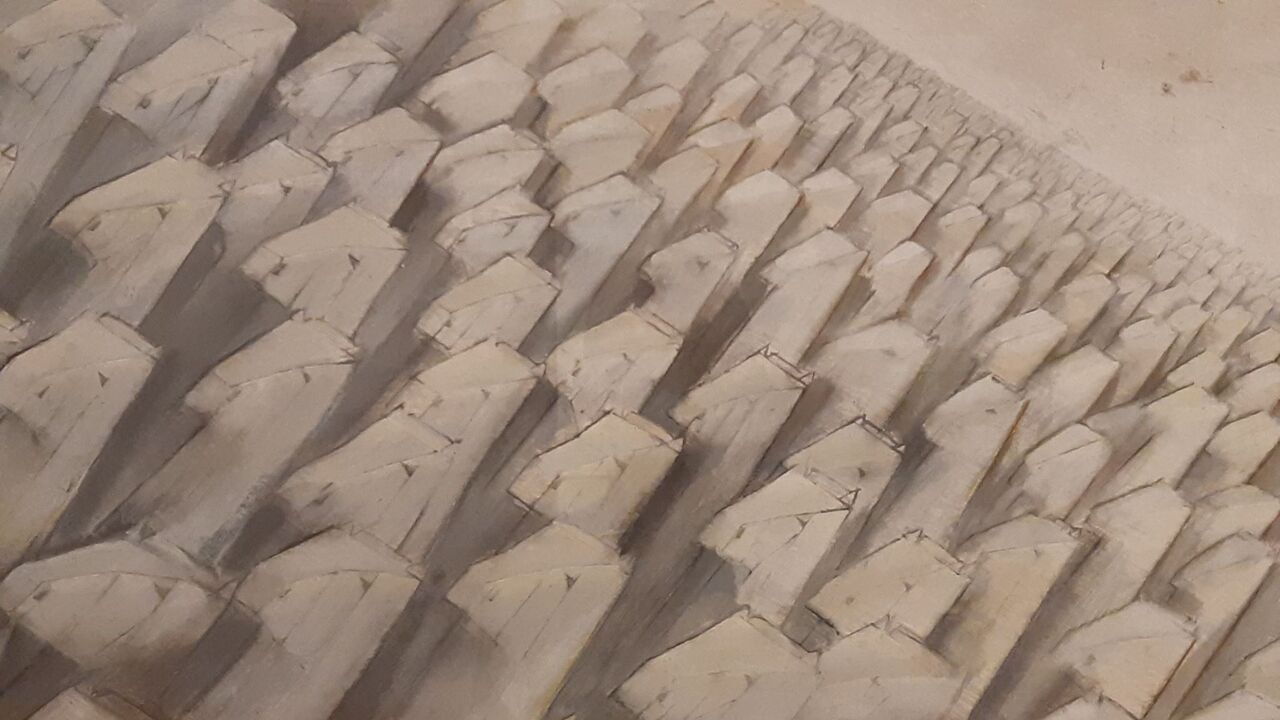 Still on the sagas and legends theme, in 2003 a Japanese film-maker invited Servais and several other international film greats to help in the production of a short film based on a 17th century Japanese poem, a haiku. The different film-makers didn't see what the others had produced until the film was put together.
In the section on "Mystery" we discover the works "Taxandria" (1994) and "Nocturnal Butterflies" (1998). Mieke Mels: "'Taxandria' was an ambitious project that took a decade to complete and which Servais finally disowned. It was conceived as a homage to the celebrated Belgian surrealist painter Paul Delvaux. Servais even secured Delvaux' permission to employ his imagery in the movie, but in the event that didn't go ahead. François Schuiten helped Servais to draw all the backgrounds. In contrast with his earlier work it was intended as a full length feature film, but at the end of the day so many others were involved that Servais lost control of the project and no longer supported it."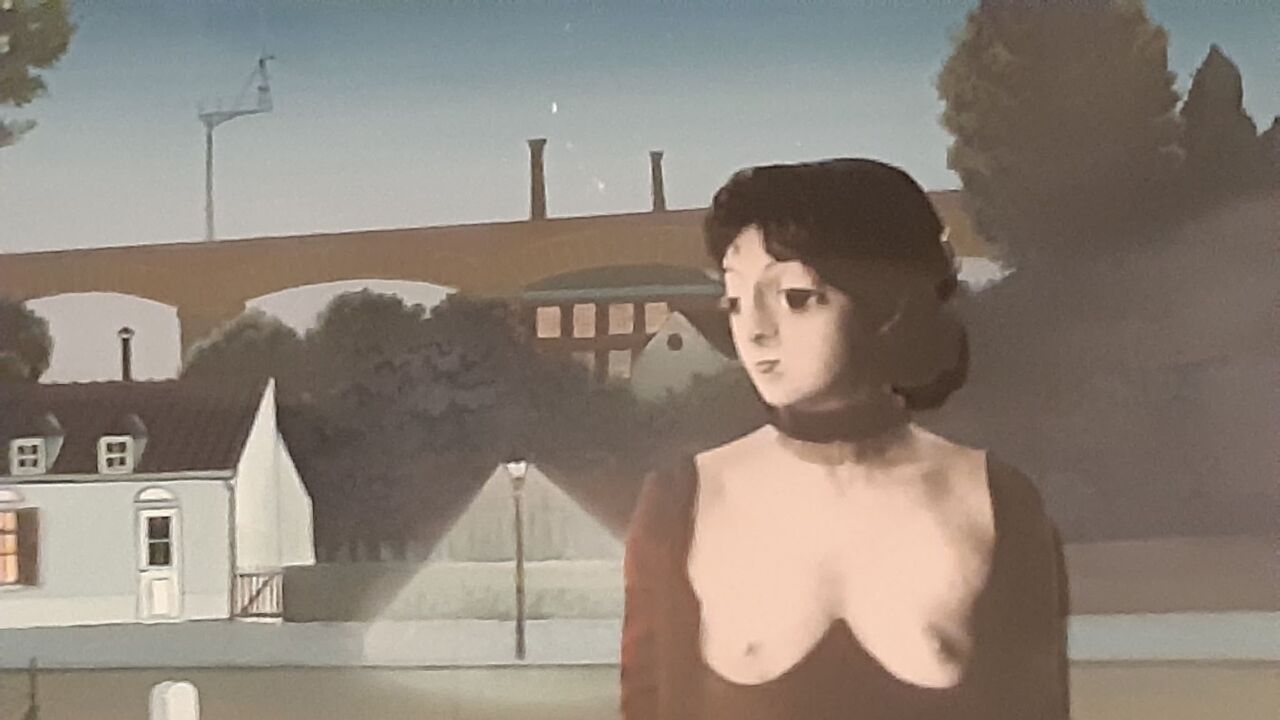 "'Nocturnal Butterflies' is the movie Servais is most proud of. It became the homage to Paul Delvaux that he had wanted to create for so long now. As you can imagine, making an animation movie is often time-consuming. For 'Nocturnal Butterflies' Servais invented his own technique: Servaisgraphy that involves shooting scenes with real people, then printing each frame on cellophane and colouring it in. This technique creates great depth and ensures characters have a very natural movement!"
Servais's experience of the Second World War continues to impact on his work throughout his life. In "Oppression, Conflict and Resistance" we discover the pacifist manifesto "Chromophobia". An army of grey soldiers rob the world of colour, but fortunately colour regains the upper hand in a peaceful way.
"Operation X-70" is a response to the war in Viet-Nam. Set in a fictional country characters are gassed and hover through the landscape as angels. "Atraksion" (2001) shows how characters shot in live action roam through a desolate landscape in prison uniforms. A ball and chain prevent escape and force the characters to accept their fate.
Servais embraced the latest techniques. Approaching his nineties in 2015 he made Tank. Inspired by the Great War it shows a tank rolling over the trenches. Everything is grey, white and black except the red of blood. Unfamiliar with the minutiae of digital himself for this production he enlisted the help of people who worked with digital with ease.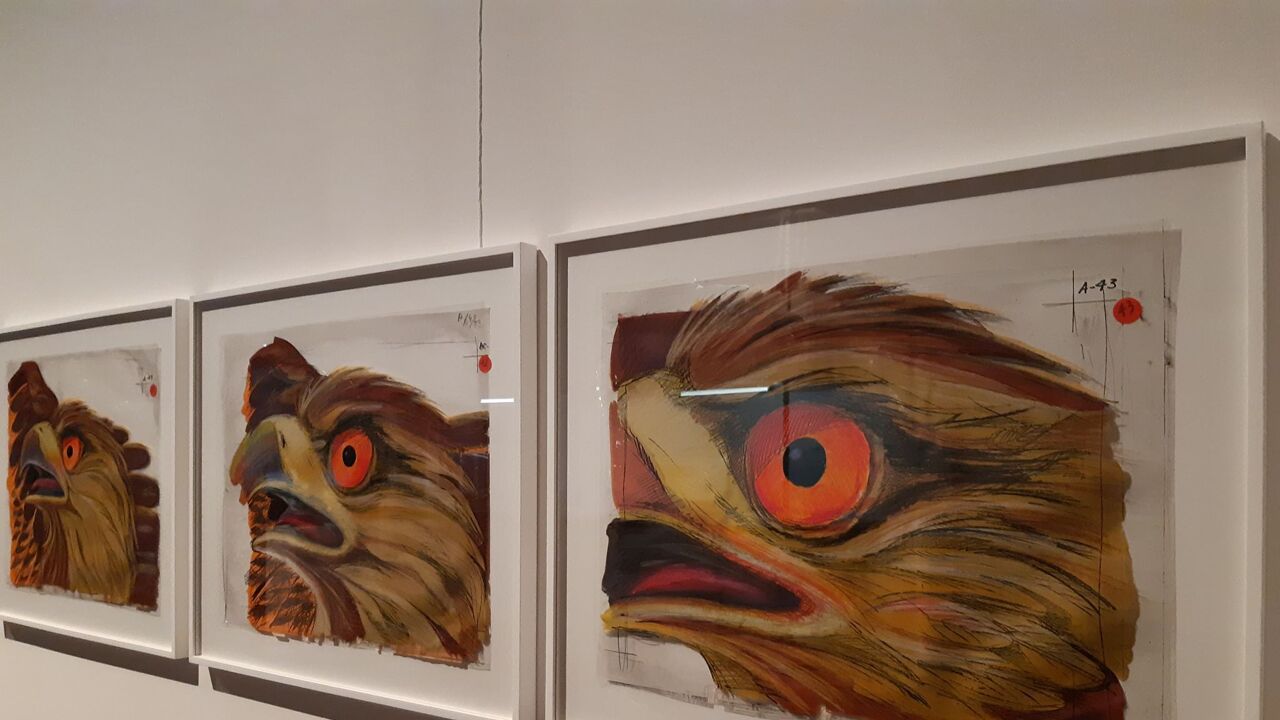 In 1971 film-maker Harry Kümel asked Servais to complement his live action film with an animation sequence. Eagles designed for this movie reveal how Servais' animation technique worked.
In 1979 Servais won a Palme d'or at the Cannes Film Festival for his movie Harpya. Both the Palme and one of the most famous costumes are also on show at Ostend.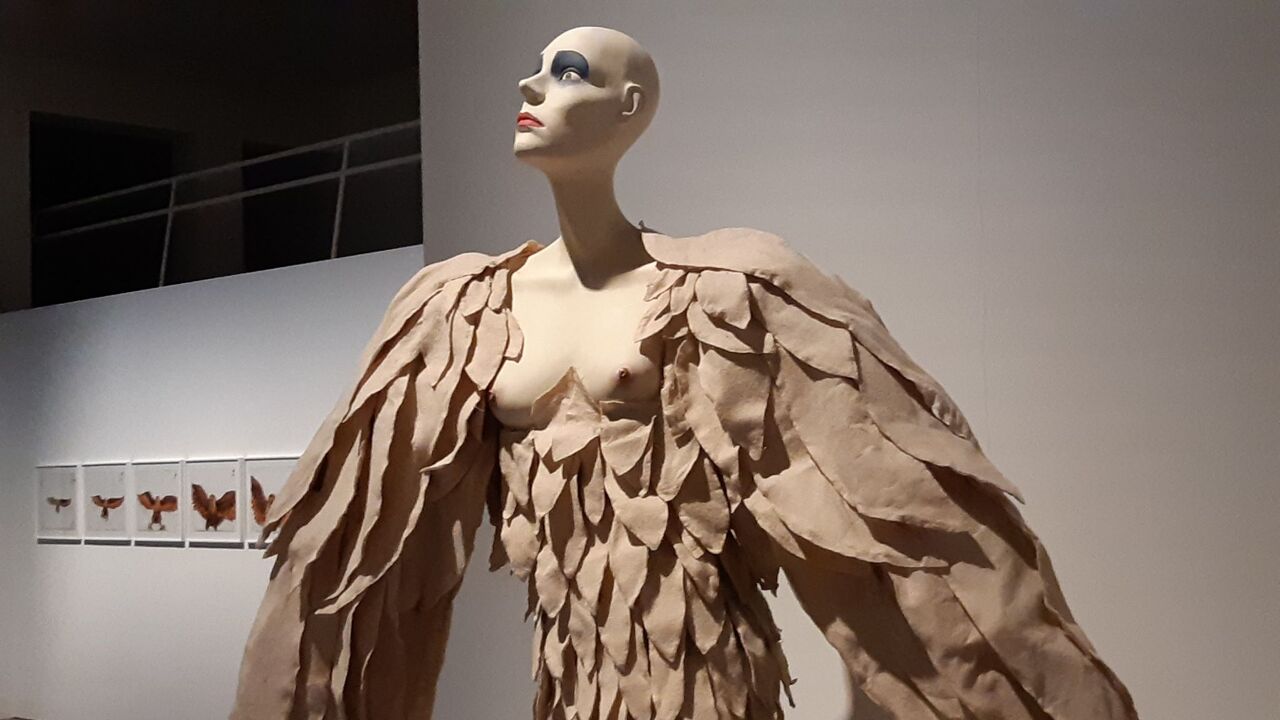 The Raoul Servais Wing at Ostend's Mu.ZEE forms part of the permanent display at the museum. The works are owned by the Raoul Servais Foundation.