"Skateboarders welcome in this church!"
In recent years 75 Belgian churches have been deconsecrated.  Many have been given a new and interesting lease of life.
This Christmas holiday the Paters Church in Halle is the place to be if you like skateboarding.  In recent months the church has become the second home of youngsters in the city.  Street artist Smates created murals transforming the church into a jungle.  The local youth department hopes to install running water and loos soon and then the city will consider its options: giving the building a new role that benefits young people or cultural events.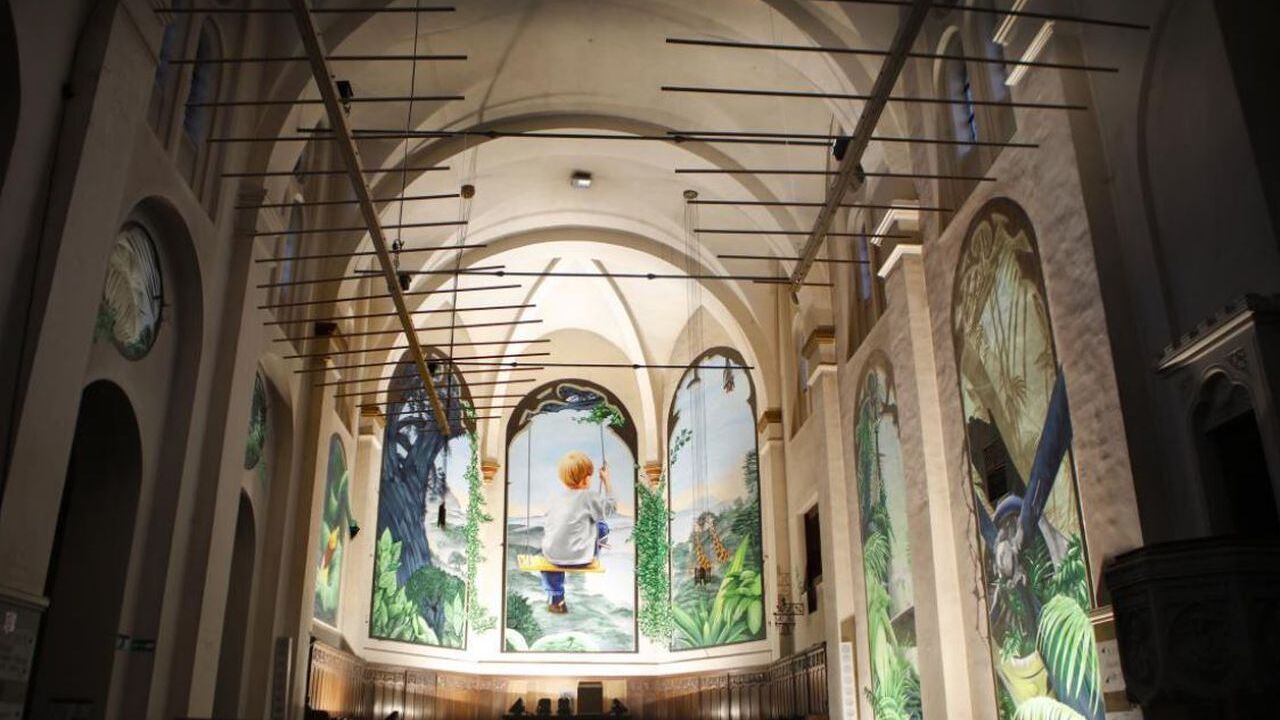 The Sint-Amands Church in Roeselare is now the home of an indoor Friday market.  The initiative brings local customers in contact with local producers.  Fruit and veg, chocolate and bread are all on sale.  There's even a bar!  Some 1,000 people a week visit the market that uses a digital payment system.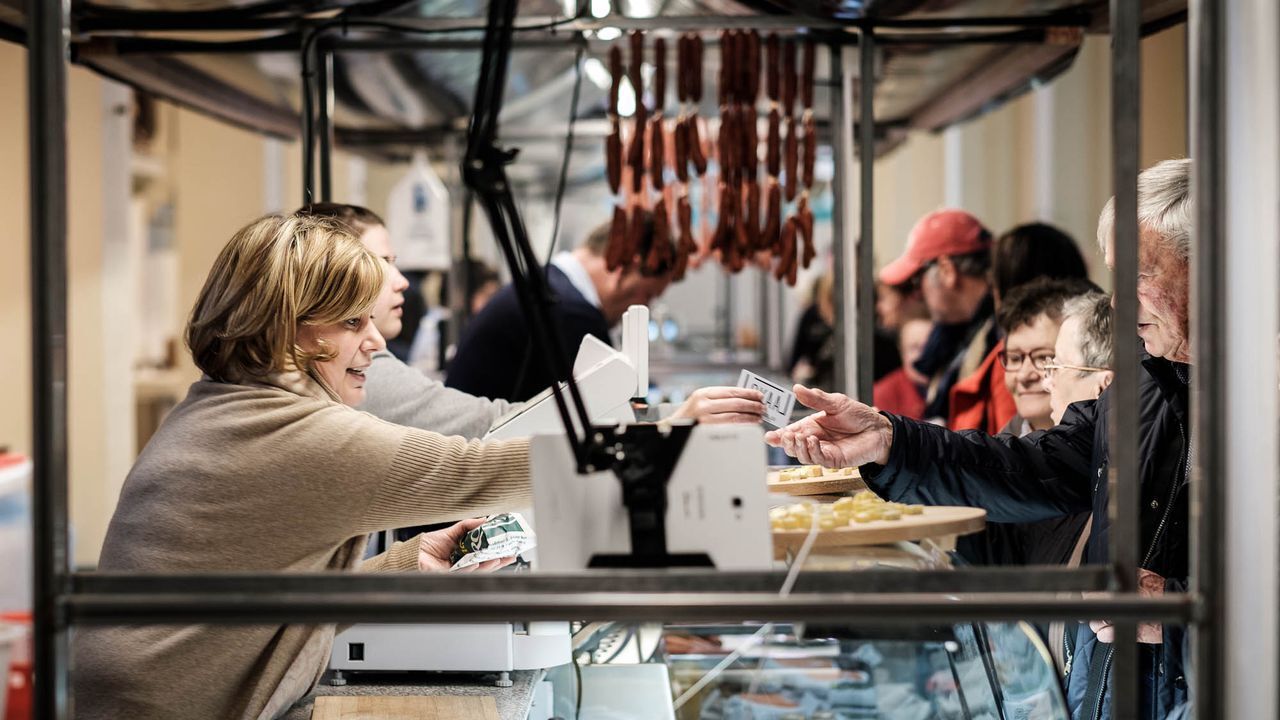 In Mechelen the Minderbroederskerk was deconsecrated in 1999.  Today it's a 4 star hotel!  The building was thoroughly renovated and no stone was left unturned in order to maintain its historic character.  The Martin's Patershof has 79 rooms, 60 of which are in the old church building. "Like in a church everybody's welcome' says the manager.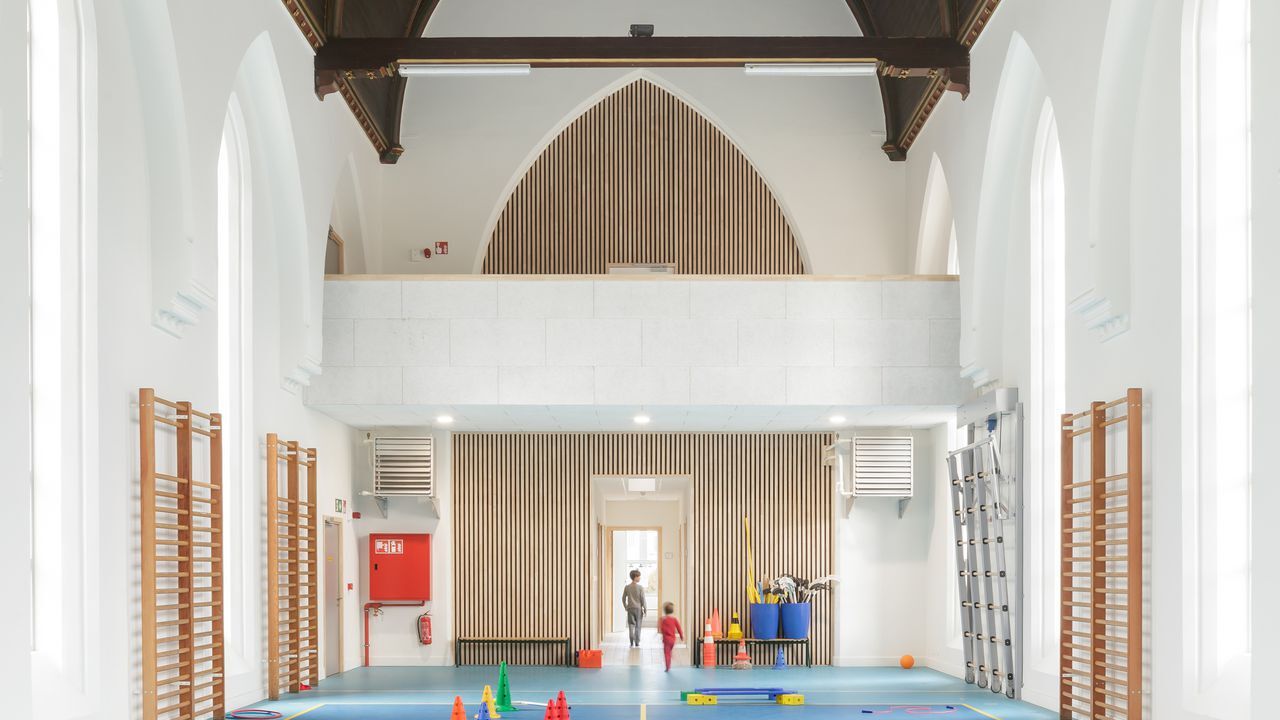 In Ghent the Sint-Lievenspoort convent has been turned into a primary for special needs kids.  The chapel has become a gym.  The neo-Gothic convent is of great architectural value and during the renovation many parts were restored to their earlier glory.