Aalst girl bakes Europe's tallest cake
Ten-year-old Griet Huygens from the East Flemish city of Aalst has seen her dream come true. Together with the VRT television presenter Tom Waes she has made Europe's tallest ever cake.  
Griet Huygens is a pupil at the Saint Joseph College Primary School in Aalst. She took part in a competition organized by the VRT's children's channel Ketnet and won the chance to make her wildest dream come true. With the help of daredevil television presenter Tom Waes she baked and constructed the tallest cake in Europe.    
Griet Huygens told VRT Radio 2 East Flanders that "Since I was a toddler it has always been my dream to become a desert chef because I really like baking".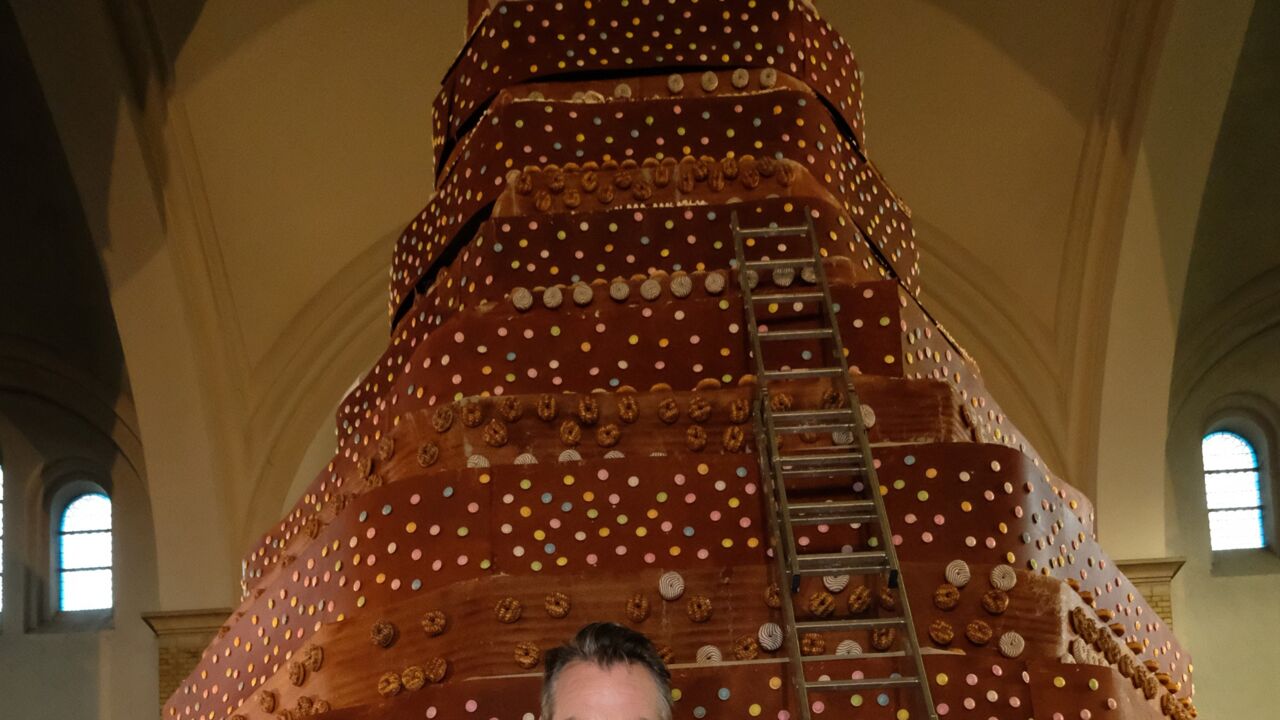 A lot of preparation .
Making such a big cake requires a lot of preparation.
"We went to a cake factory where we learned the tricks of the trade".
"We made the mixture ourselves and put it into the oven. They then made another 300 cakes for us".   
The bakery department of the TechniGO! Technical college in Aalst also lent a hand. Pupils there cut up more than 750 kg of fruit and help construct the mammoth cake.
The result is a sight to behold. The cake is 10 metres high and has a diameter of some 20 metres. In addition to the more than 750 kg of fruit, 40 kg of chocolate, 2,000 donuts and 6,000 pieces of sour candy were used while making the cake.