Flanders' first commercial television station is 30 today
30 years ago today the first commercial television station in Flanders started broadcasting for the first time. Flanders was relatively late in bringing to an end the monopoly enjoyed by its public service broadcaster. In the UK commercial television had existed since 1955. While in France TF1 had been privitised in the mid 1980's and RTL was already broadcasting a service tailored to Francophone Belgians. 
The launch of VTM led to a fundamental change in the media landscape in Flanders. Cable television was launched here in the 1960. By the 1980's our region had one of the highest percentage of homes with cable in the world.
In addition to the domestic public service broadcasters, the then BRT (Dutch-language) and RTB (Francophone), the cable service also carried broadcasts from neighbouring countries such as France, The Netherlands, Germany and the UK. Before the opening of VTM many Flemings watched game shows and other entertainment programmes on the Dutch (and in some cases French and German) TV stations that were available on cable. This changed radically with the opening of VTM.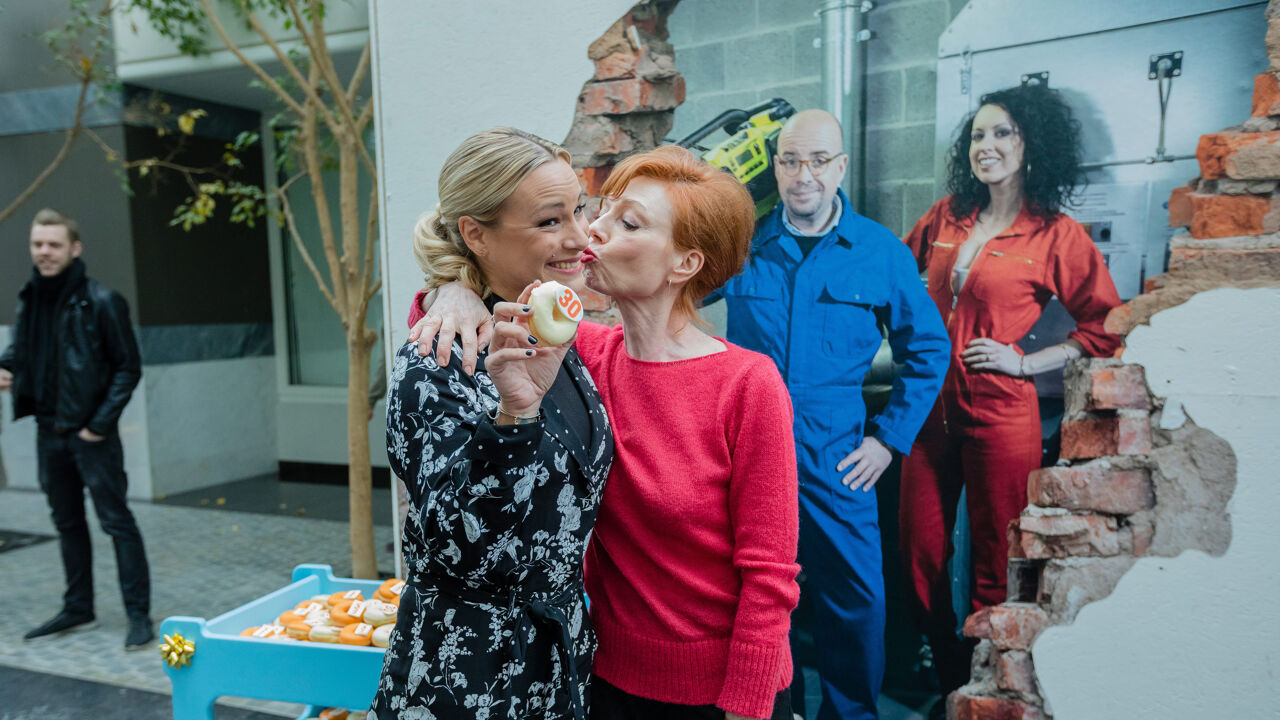 Although there was some animosity between the then BRT (N) and VTM during the early years, Flanders' public broadcaster and the region's biggest commercial broadcaster now exist alongside each other on a basis of mutual respect.
All day well-known faces (and voices) from the VRT have been extending congratulations to their counterparts at VTM. 
This resulted in a unique TV moment during Friday's lunchtime news. In what was a first for Flanders the VRT's news anchor Wim De Vilder congratulated his VTM counterpart and former colleague here at the VRT Freek Braeckman during both station's 1pm news programmes (see photo below) . For around one and a half minutes the hundreds of thousands of views that watch the lunchtime news on both stations saw the same conversion between the two journalists simultaneously.  
The actress Marleen Merckx (see photo above) from the VRT's soap opera 'Thuis' and a number of other famous faces delivered donuts to the VTM Vilvoorde ( Flemish Brabant) HQ.