Politician forced to cancel lecture due to protest
The former Federal Secretary of State responsible for asylum and migration Theo Francken (Flemish nationalist) was forced to abandon a lecture he was due to give about his book 'Continent Without Frontiers' in the Walloon city of Verviers on Tuesday evening. The building in which the lecture was due to be given was surrounded by protesters that included the Francophone socialist Mayor of Verviers Muriel Targnion. Ms Targnion claims that Mr Francken presence was "a provocation".  On the social media site Facebook Mr Francken posted a photo of a large dent in the side of his car that he says was made by the protesters. He told the Francophone public broadcaster RTBF that intends to report the incident to the police.  
Mr Francken claims that the police were no longer able to guarantee his safety and that as a result of this it was decided that the event should be cancelled. Speaking about the Mayor's presence at the protest, Mr Francken said "The Francophone socialists are always quick to shout extremist, Nazi or racist but you never hear any arguments from them to back this up. If you constantly call me a Nazi then in time young people will start to think that it is ok to wreck a car".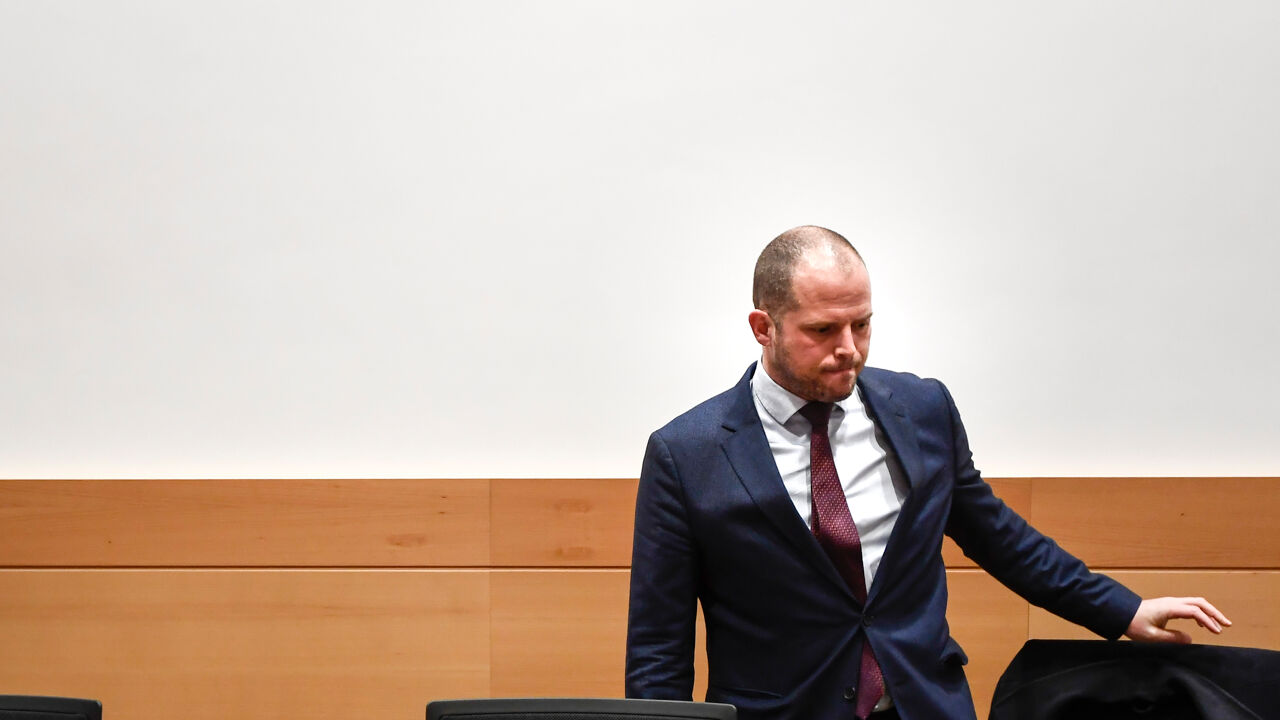 Mayor Targnion: "Provocation"
The Mayor of Vervier Muriel Targnion (Socialist) defends her decision to take part in the protest. "This is a Flemish politician that Walloons right feel is an extremist. He came here to the heart of Verviers in a pleasant area and to my mind it's a provocative act", the Mayor told RTBF.     
She added that "He has come here to present his ideas, ideas that we don't share. I didn't ban the lecture as I believe that we should fight extremism with democratic means. It is in a private place. The hotel is a private place and he sent private invitation. He has the right to express himself in a private context. However, we also have the right to demonstrate which is why I am here with the demonstrators".