The world of music bids farewell to Willy Willy
The cremation has taken place in the East Flemish city of Aalst of the musician Willy Willy. The guitarist died last week. The crematorium was too small to accommodate the 900 mourners.  
"Michèle, the family, band members and friends. Ladies and gentlemen, today you accompany Willy Willy on his final journey. However, it is also a tribute to a man that has left his mark on all of you". With these words the ceremony got under way at just after 2pm. Willy Lambregt, alias Willy Willy was the guitarist with bands including the Scabs and Vaya Con Dios. He died of cancer last week aged 59.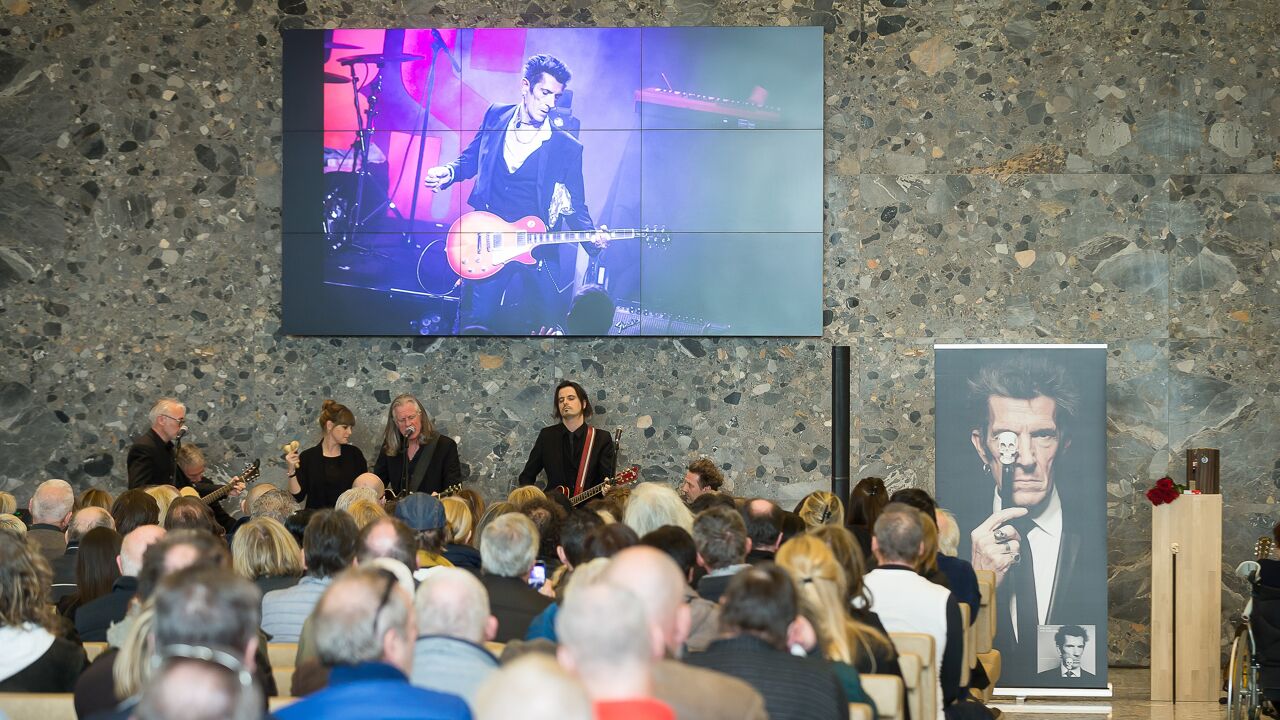 It quickly became evident that crematorium's Schelde Hall that has room for 500 mourners would be too small.
Among the 900 people in attendance were many figures from the world of music including The Scabs' frontman Guy Swinnen. Guy Swinnen sang a song in tribute to his former fellow band member.
Arno and Dani Klein of Vaya Con Dios paid homage to Willy Willy. Photographs of the deceased musician were projected onto a screen during the ceremony.
The former VRT radio presenter and musician Jan Hautekiet also spoke at the ceremony. He concluded his tribute with the words "keep on rocking, preferably in the free world".