Get savvy at the Bruges Beer Experience!
The Bruges Beer Experience is currently celebrating its fifth anniversary. The museum is Belgium's biggest beer museum and provides visitors with a wealth of information about brewing and beer.
"The emphasis is on Belgian beer" says co-founder Thibault Bekaert "but that doesn't mean we ignore the rest of the world. We provide detailed information on the brews of 32 different countries."
As its name suggests the Bruges Beer Experience is more than a museum.
Thibault Bekaert (below): "We hope to provide an all-round experience. People can smell, touch and taste what goes into beer, but also the end product. You can get tickets with or without a tasting at the end, but ninety percent of our visitors want to have a tasting included. After people have learned all about beer, they can make a choice from sixteen beers on tap including the Boon Lambic. Beer experts are on hand to help you in your choice. We ask people what tastes they usually prefer and suggest which beers should suit their palete."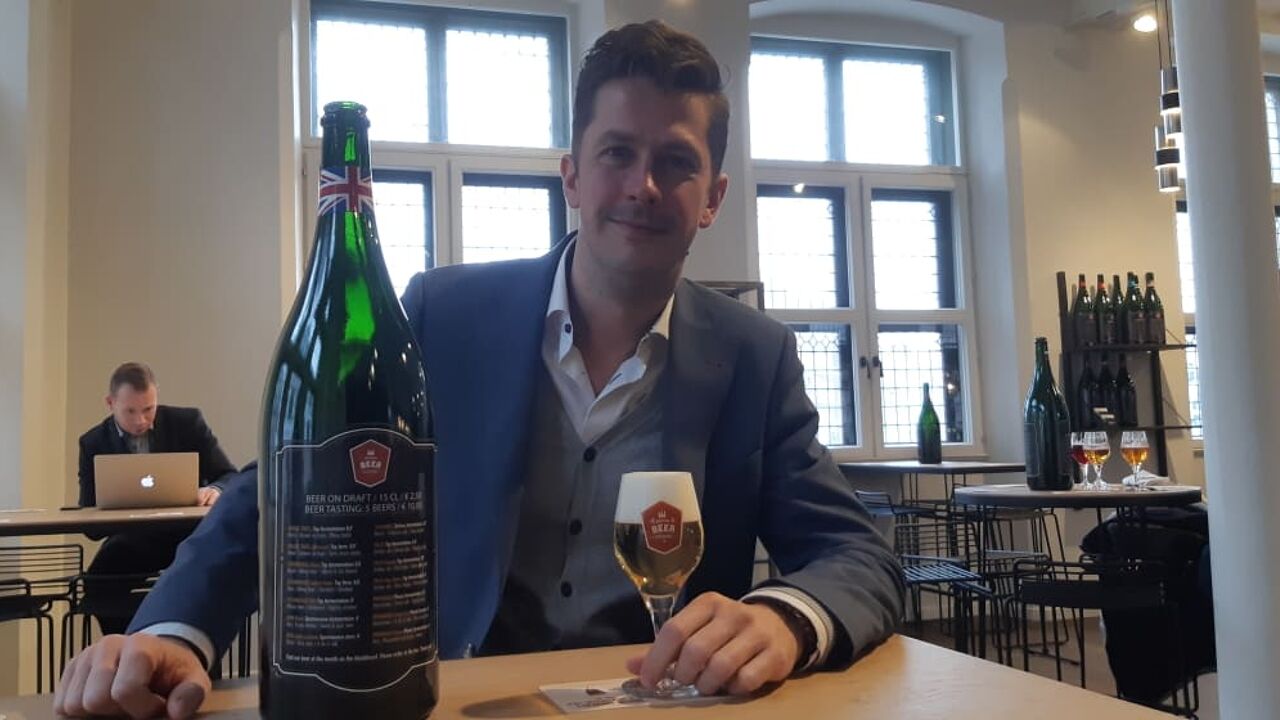 The Bruges Beer Experience also offers a unique experience: visitors get to use an Apple iPad mini.
Thibault Bekaert: "Six years ago when we were thinking about founding the Experience we looked at what was on the market. Most people were using audio guides. In this day and age, when everybody's using a smartphone and a tablet, we thought that punching in keys to get an audio track was a bit dated. We enlisted the help of Bruges software developers and came up with software that allows you to home in on 2D and 3D exhibits in the museum and access all the information either in text or as audio. The iPads are available in eleven different languages including Flemish sign language!"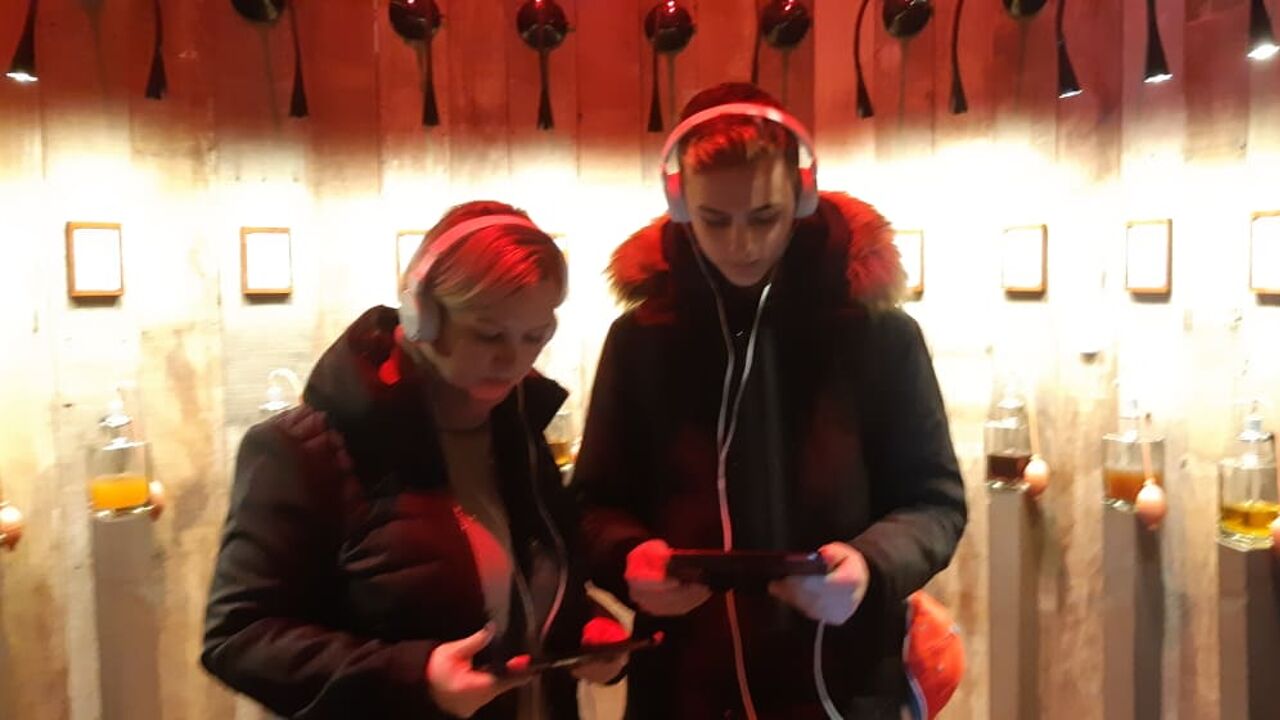 It's great fun, easy to use and there is a special route for kids that allows them to hear stories written by a famous Flemish children's author, so they don't get bored by the grown-ups' stuff. There is also a quiz to help you test your knowledge.
Thibault Bekaert: "Belgium has such a rich beer history. There are four types of beer fermentation and all four are used in the production of Belgian beer: bottom-fermented beers, top fermented beers e.g. Duvel, Trappist and Abbey beers, mixed fermentation beers like the West Flemish Old Brown and Rodenbach and spontaneous fermentation. Spontaneous fermentation results in the Lambic brews produced in the Zenne Valley in and around Brussels where special yeasts are present in the air to allow this spontaneous fermentation. The beer is brewed in upright barrels examples of which are on show. They've tried to reproduce Lambic abroad, notably in the US, but with little success."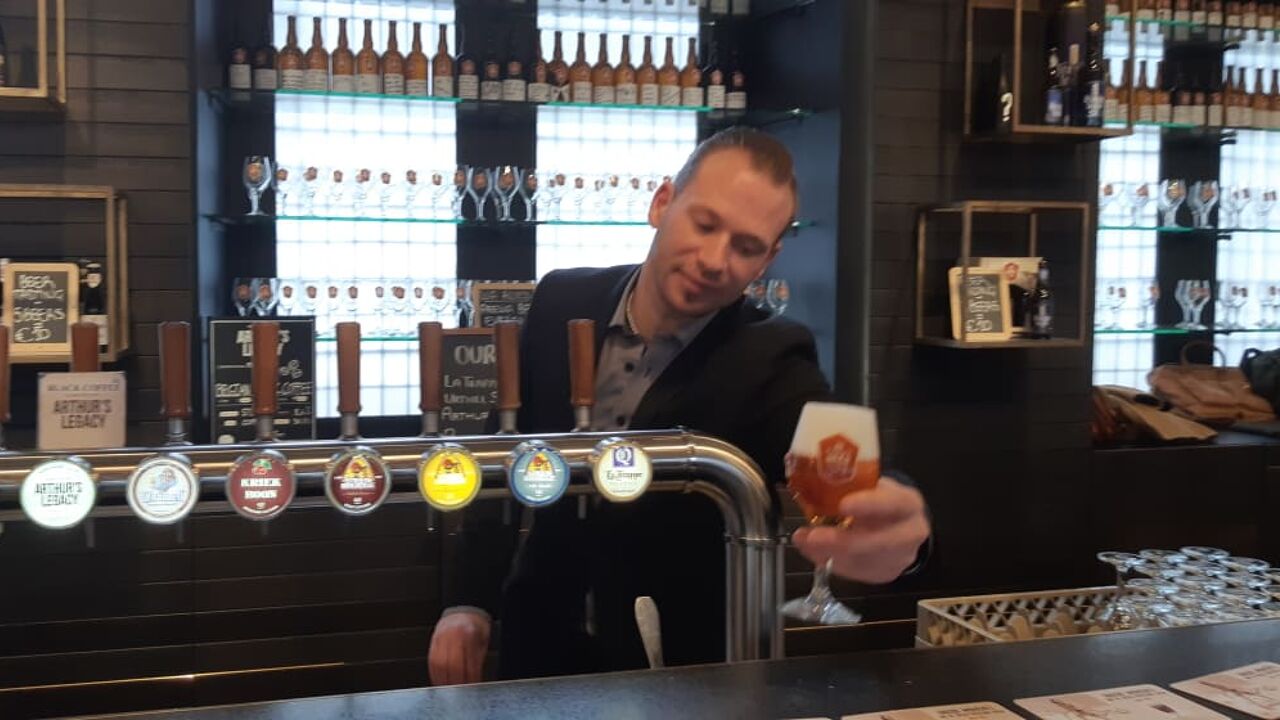 "Once you've got the hang of how the iPad works, head upstairs. Here you can discover the various raw materials used in beer production: taste the various barleys used in different beers. Some are roasted more than others. Smell the herbs that are combined in beer production. Some smells are stronger and more recognisable than others! Soon you will also be able to brew your own beer using our virtual application."
"We explain how the Lords of Gruuthuse, the local aristocrats played an important role in beer development in Bruges. Our museum is located on the spot where once the boats bringing herbs for beer production to Flanders moored. It was Europe's first covered market where ships could be moored. The Lords of Gruuthuse levied a tax on all imports of herbs used in beer production. They banned anybody from using hops as happened elsewhere because that couldn't be taxed. It's what made them rich. But the Lords of Gruuthuse couldn't tax the clergy and that's how monks developed Trappist and abbey beers using hops rather than herbs. Of course we also explain the difference between Trappists and abbey beers. Monks brewed the best beers. They could read and were also able to hand down recipes!"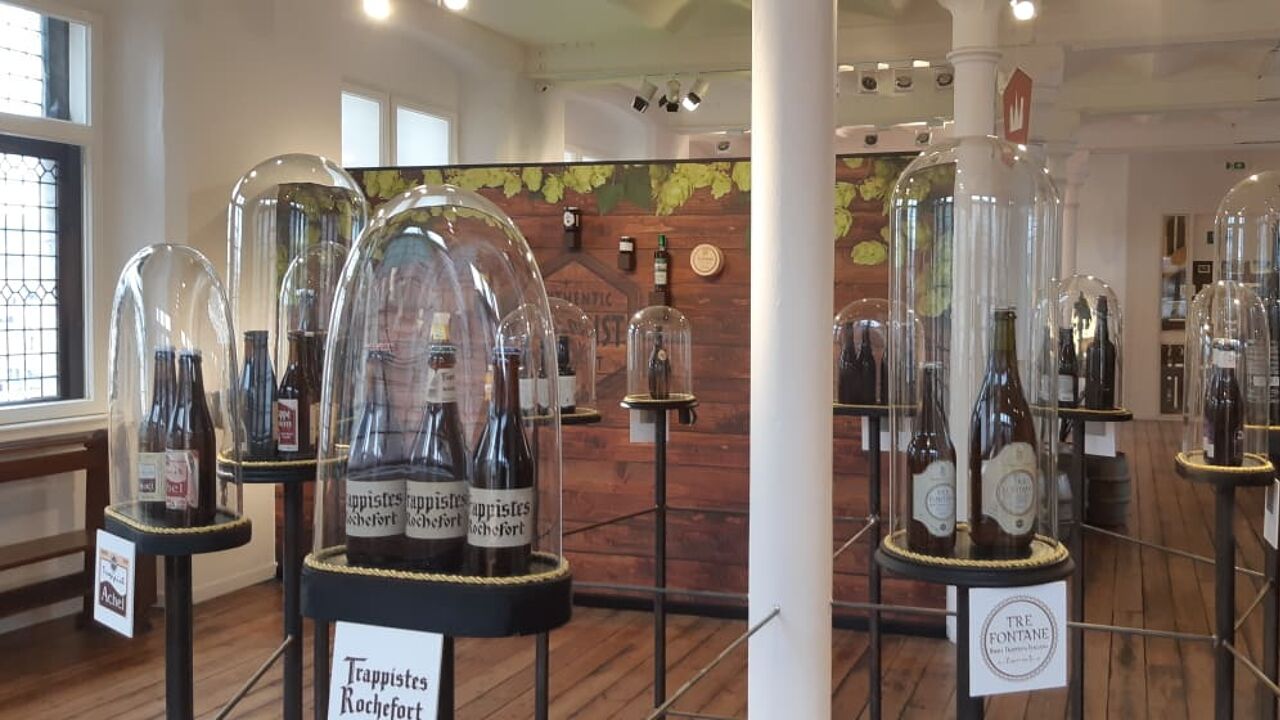 "Most people don't appreciate that brewing used to be the exclusive domain of women. Beer brewing requires a continual presence. Men went out hunting and cultivating the land and it was the women, who stayed at home, who got the job of brewing. Flemish beer sommelier Sofie Vanrafelghem gets to explain the role of women."
"Food pairing is another important aspect. You learn which beers are best suited to which cheeses. The same goes for chocolate and you also learn how to use beer in food preparation!'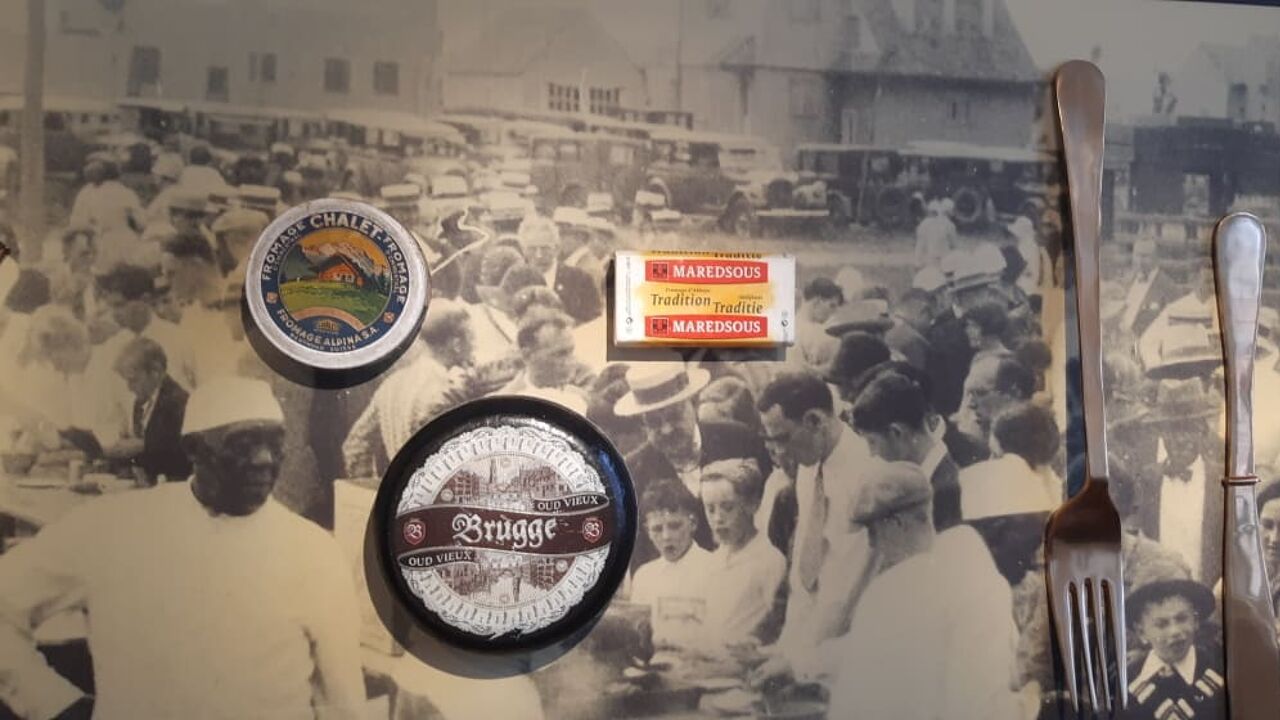 The Bruges Beer Experience is informative, but also fun. Visitors get a definitive answer to the age old question 'Does beer give you a pot belly?' and among the many health benefits of hops we learn how hops also helps women in the menopause!
The Bruges Beer Experience looks wider than Flanders. You can access information on the beers and brewing in 32 different countries. Fun too is the collection of beer adverts from across the globe.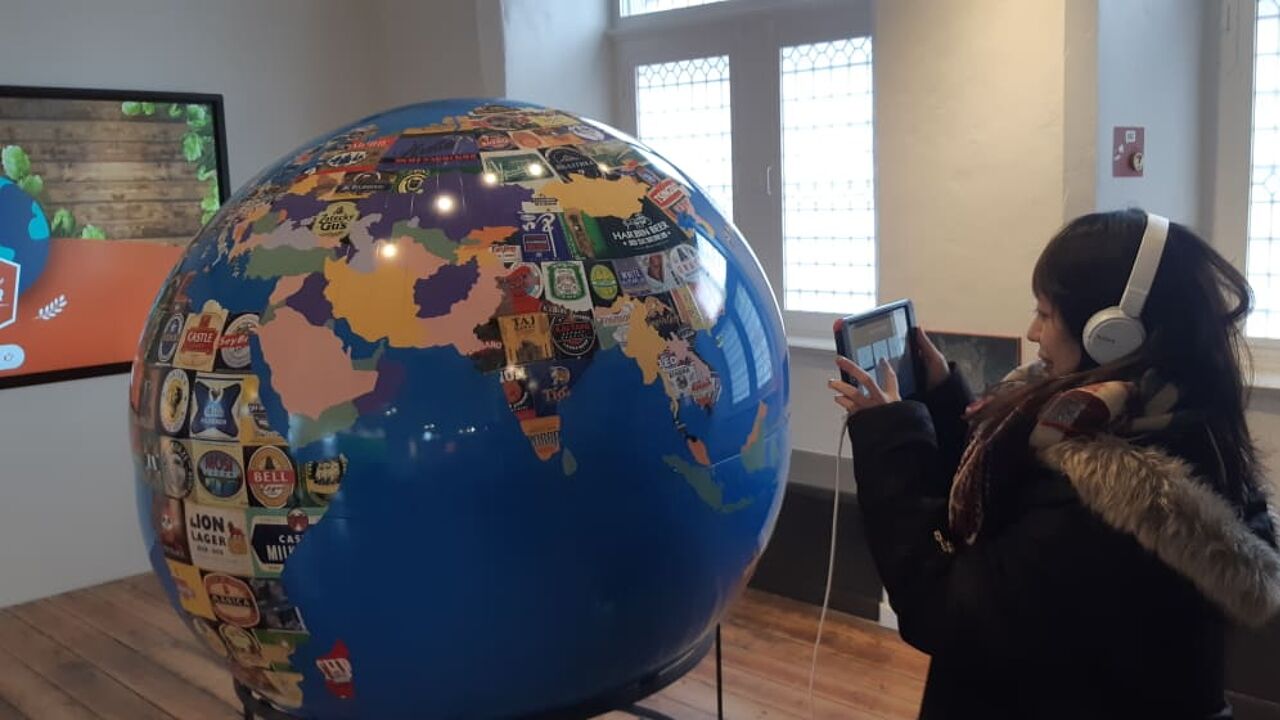 Thibault Bekaert and his team are also avid collectors. The walls of one room (photo top) have been entirely covered with over 3,000 bottles of beer from around the world. This shows the differences in beer presentation in different countries, but also how beer labelling developed through the years. Incredibly all the bottles are still full!
Don't miss the massive collection of beer related photographs on the stairwell. The snaps come from at home and abroad and many were provided by beer experts. The museum also includes a special homage to Michael Jackson, the beer expert who did so much to promote the reputation of Belgian beer abroad.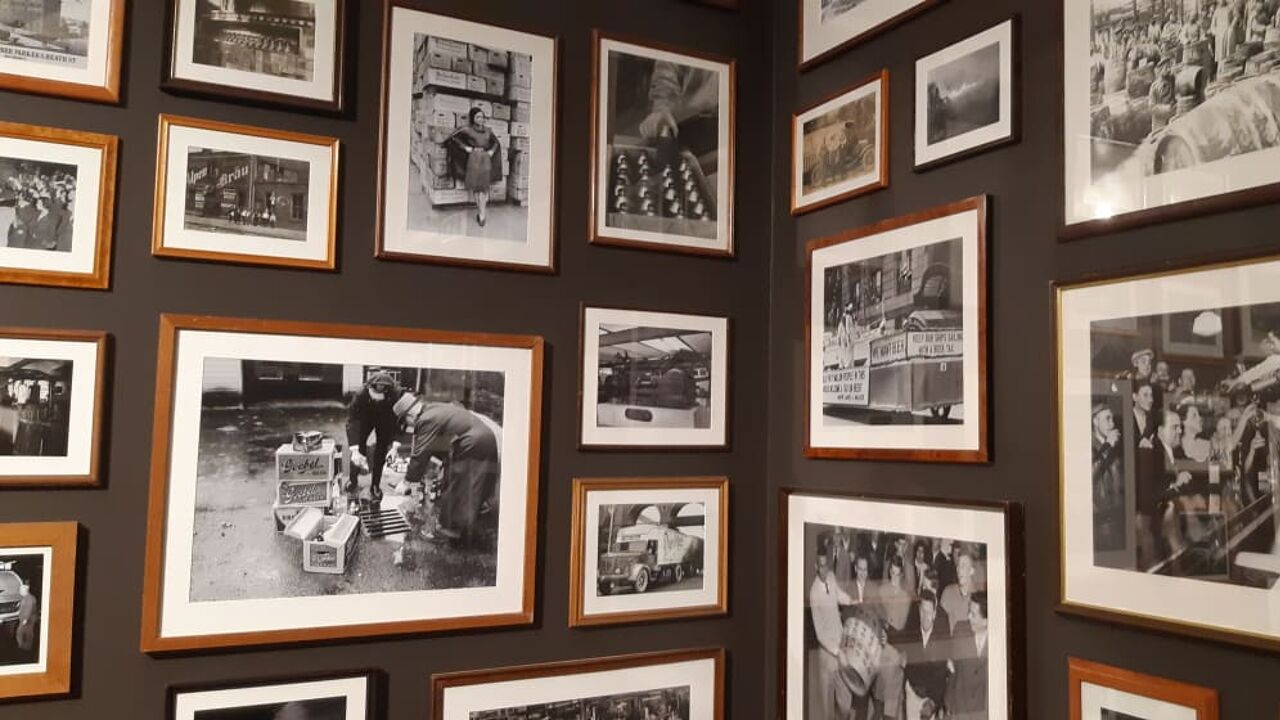 The Bruges Beer Experience is open daily from 10AM till 6PM and is located at 3 Breidelstraat in the heart of Bruges.