Opposition reacts to series of explosions in Antwerp: "The Mayor is hiding"
"The Mayor is hiding" With the latest in a series of explosions having taken place in the area around Antwerp's Park Spoor Noord there are suspicious that the attacks that have seen a number of cars wrecked an the fronts of houses damaged could be drugs-related. The Mayor of Antwerp had not commented on the series of events. However, the two largest opposition parties on Antwerp City Council, the Greens and the far-right Vlaams Belang have both expressed their concern about the issue. The Greens' Wouter Van Besien told VRT News that "It looks like the Mayor is hiding". The Mayor of Antwerp Bart De Wever (Flemish nationalists, photo above, right) says that he won't comment on the explosions as a criminal investigation into them is running.
Speaking on Tuesday morning, the Greens' Wouter Van Besien (photo below) told VRT News that "It appears that the drug mafia can do what it wishes in our city. Residents don't know if it is safe to let their children play outside.
Mr Van Besien called on Mayor De Wever to "Stop hiding and to show his face by visiting the affected area and talk to local residents". In addition to this Mr Van Besien calls for "a visible police presence in the area". The far-right Vlaams Belang wants to go a step further by deploying soldiers to patrol the area. The party's Group Leader on Antwerp City Council Filip Dewinter (photo above, left) also wants the homes of known drugs criminals to be searched.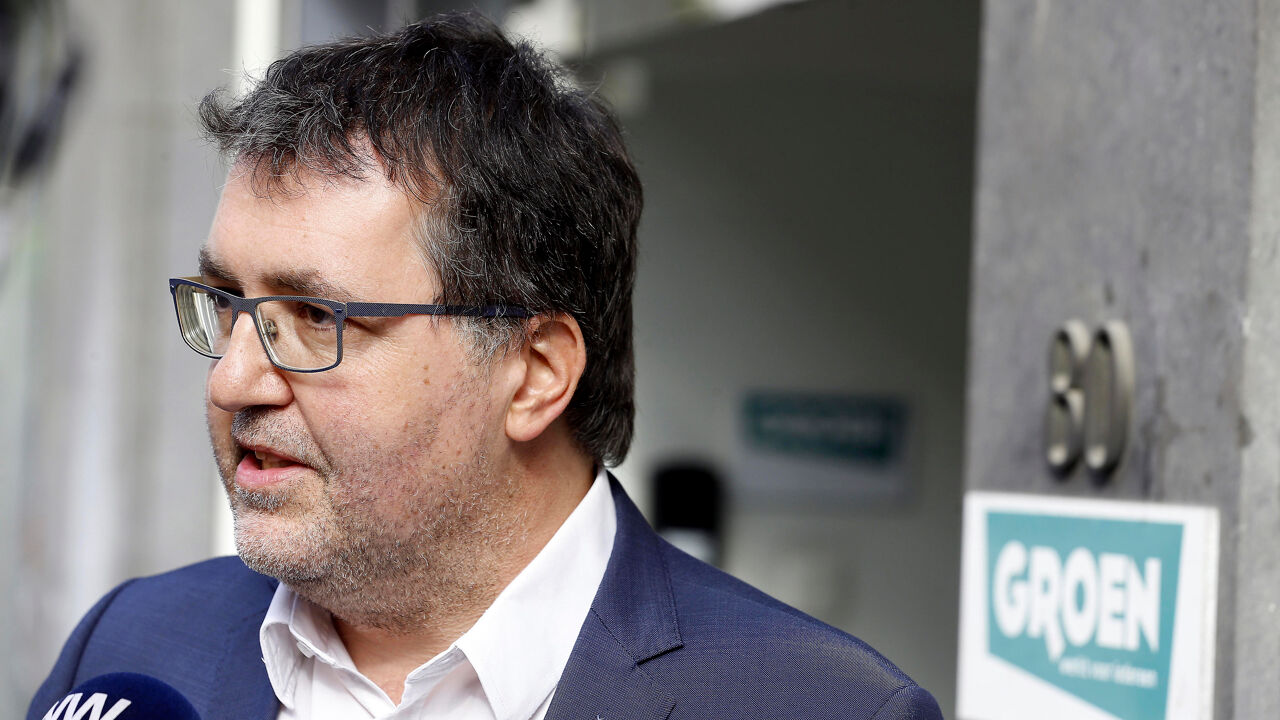 "It is only a matter of time before the first fatality", Mr Dewinter told VRT News. Both Mr Van Besien and Mr Dewinter says that Mr Dewever's "war on drugs" has become a "drugs war" between drug gangs. 
Socialists "You can't win a war on drugs"
On Tuesday evening socialist City Alderman Jinnih Beel reacted to recent event. The socialists are Mr De Wever's party's largest coalition partner on Antwerp City Council. Ms Beels told VRT television's daily topical discussion programme 'De afspraak' that "You can't really win the war on drugs".
Ms Beels, a former police officer added that you simply create a "waterbed effect". In other the drug problem is pushed back in one area only to resurface in another. The Antwerp City Alderman also believes that sentences that are being given to those involved in the drug trafficking are too soft.  Ms Beels want there to be more effort made into informing the public about drugs.  
"We are only focused on the supply, but there is also a demand for drugs".
"There are a host of measures between zero-tolerance and legalisation that currently we just don't want to look at".