Hazard scores in his 100th international to help Belgium to victory in Cyprus
Goals from Chelsea's Eden Hazard and Crystal Palace's Michy Batshuayi were enough to ensure Belgium's national football team the Red Devils of victory in their second Euro 2020 qualifying group match in Cyprus on Sunday evening. 
His partner up front Michy Batshuayi (photo below) put the Red Devils 2-0 up 8 minutes later after a great pass by the other Hazard brother in our national team Thorgan. Sadly no more goals were to come and Belgium concentrated on keeping control of the game against a Cyprus side that was largely inferior.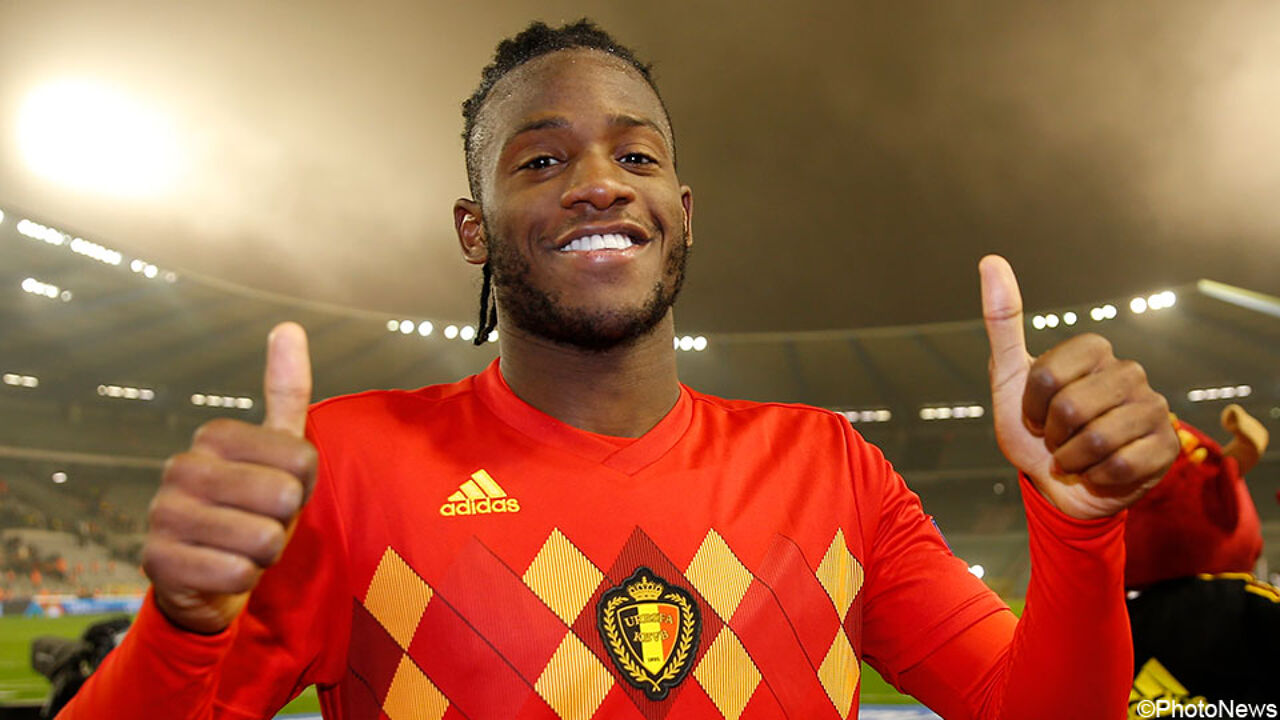 Dries Mertens tried (and failed) to widen the score just before half time. Mertens was substituted early in the second half. There also were also long-range shots from Castagne and Tielemans. However, they failed to produce a third goal.
The Belgians were sleep-walking towards the final whistle. However, Standard de Liège's Cypriot Laifis  
Provided them with an alarm call. He jumped above the Belgian defence to head a free kick just over the cross bar onto the roof of the goal. This lucky escape meant that the Red Devils' keeper Thibaut Courtois was able to keep a clean sheet for the 35th time in his international career. Despite an at times lackluster performance Belgium now tops Group I with 6 points from 2 games and a goal difference of +4.