Belgian "Clásico" match abandoned after pitch pelted with smoke bombs
Just 31 minutes of football was played in Friday evening's First Division Play-Off I match between Standard de Liège and Sporting Anderlecht. Having already stopped play once after disgruntled Anderlecht fans had thrown fireworks and smoke bombs onto the pitch, the match referee Erik Lambrechts decided enough was enough when visiting supporter did the same thing again less than 10 minutes after play had resumed.
In what appeared to be an orchestrated effort on the part of Anderlecht fans to get the match abandon and send a message to the club's players and board, Anderlecht will now lose the match 5-0. When the match was abandoned the 34-times champions were already 2-0 down and with the exception on 1 chance that was easily blocked by the Standard keeper Ochoa never looked like scoring.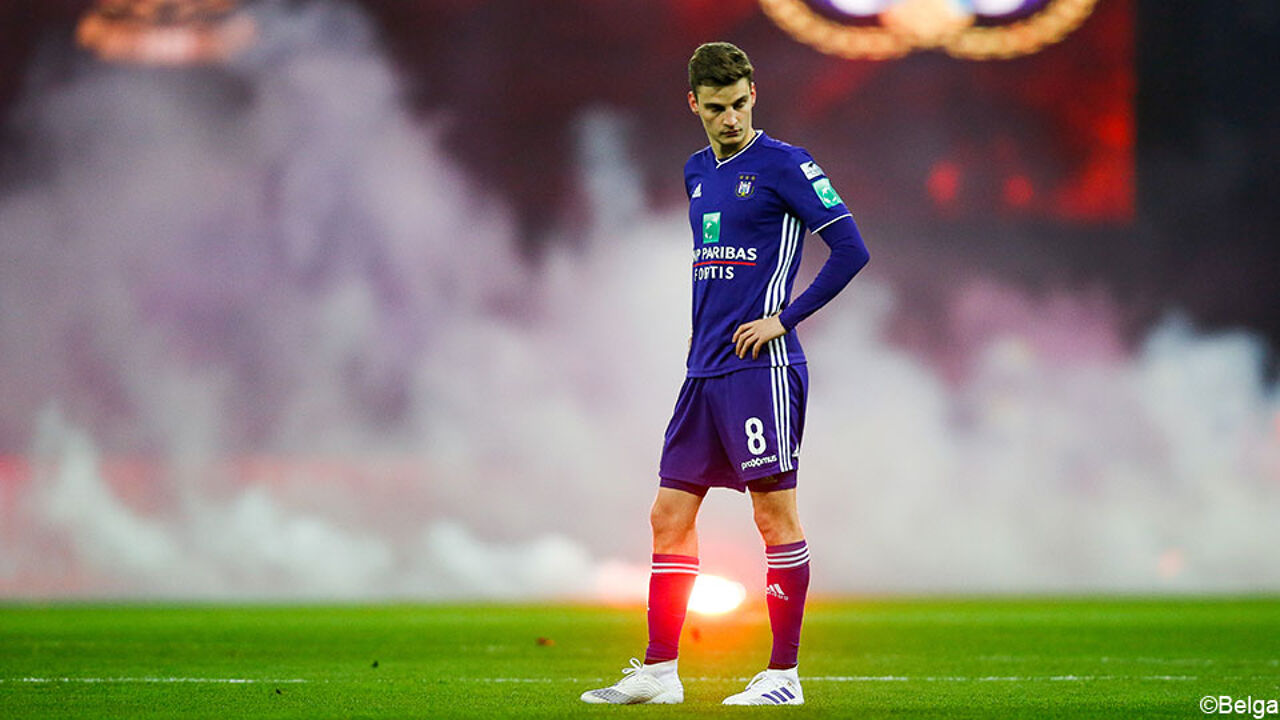 In the half hour or so of the match that was actually there was plenty of action. Standard thought that they had gone one-up on 6 minutes. The Croat Halilovic found the back of the net on 6 minutes. However, the goal was disallowed as video images show that he was (marginally) off-side. 3 minutes later the match was interrupted in the first of three incidents involving Anderlecht fans throwing smoke bombs and fireworks onto the pitch. Play resumed 3 minutes later. Halilovic saw his effort cleared from the line by Kara. On 22 minutes scored the first of what was to be 2 goals. The goal came from a free-kick given after a foul by Kara on the edge of the box that earned him a yellow card. Marin (photo below) did the honours and it was 1-0 to Standard.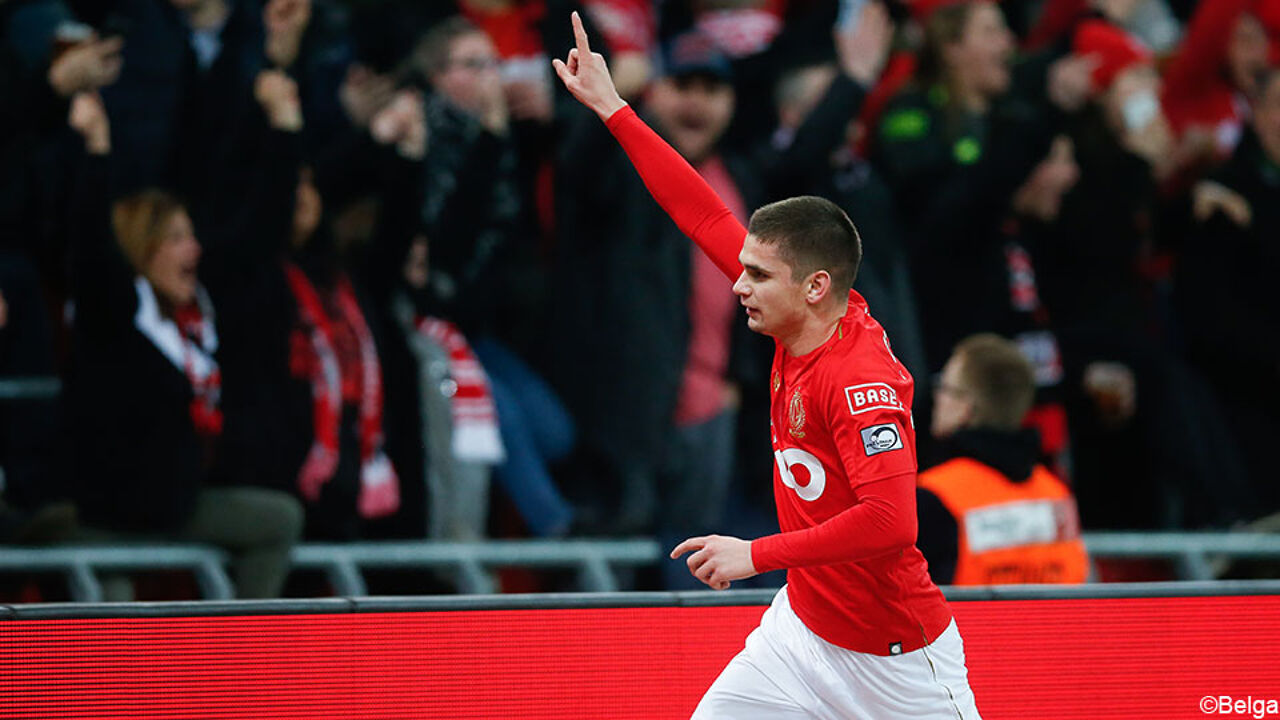 Bolasie had Anderlecht's first and only chance of the game on 24 minutes. The Standard keeper Ochoa saved with his foot. Once again the play was stopped due to missiles such as smoke bonds having been thrown onto the pitch.
Play had just resumed when Standard were awarded a penalty for a foul by Kara inside the box. The penalty was only awarded after the match referee had consulted with the video ref. The incident earned Kara his second yellow card and Anderlecht were down to 10 men. Mpoku scored from the spot and it was 2-0 to Standard.
A couple of minutes later Anderlecht supporters started to pelt the pitch again and the match was abandoned. Under the Belgian FA's rules if a game has to be stopped for a third time due to bad behaviour on the part of fans it is abandoned and a 5-0 score is recorded against the club whose fans were (largely) responsible for the incidents that led to the game being stopped. With this in mind Sporting Anderlecht now have lost their first 4 Play-off I games.