Sébastien Reuzé's colours dazzle at FOMU in Antwerp
'Hotel Solaire' at the Antwerp photography museum FOMU is an opportunity to discover the work of the French artist and photographer Sébastien Reuzé.
Exhibition curator Rein Deslé: "Sébastien Reuzé is a big name in France and Francophone Belgium.  He's been living and working in Brussels for many years, but is largely unknown in Flanders.  "Colourblind Sands", a photo book published recently by the Ghent publisher APE attracted a lot of attention in northern Belgium and beyond. The present exhibition is an attempt to bring his photographic work to a wider audience.  Reuzé is an artist creating both art objects and artistic photography but here we are concentrating on his photography and his attempts to show that colour photography is more than the mere image on the photograph."
"We gave him free range to do what he wanted in the space at FOMU.  He decided to create a giant fresco (detail below) on one of the walls.  It's an abstract landscape.  It was quite an experience watching Sébastien create the fresco here at the museum.  It was constructed from exposed photographic paper.  He arrived with the large rolls and proceeded to tear off strips in the various colours for the fresco!"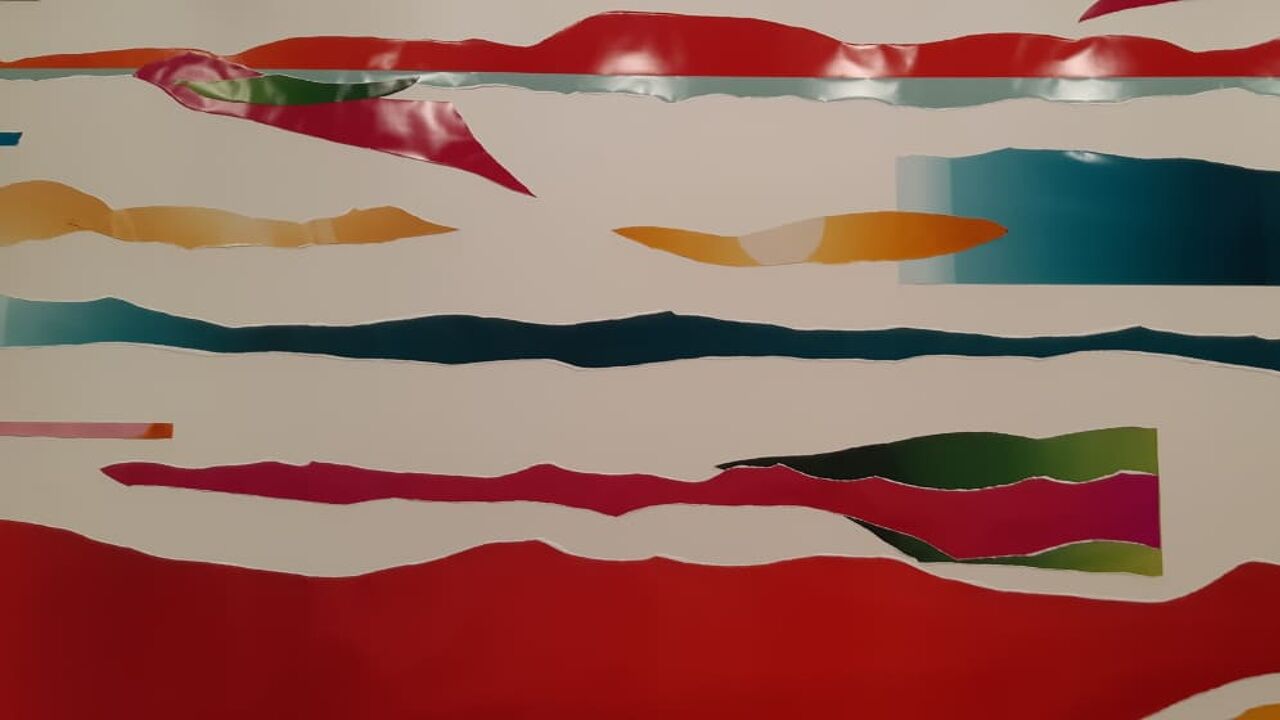 Colour and light play an important role in Reuzé's photography.  He grew up on the Côte d'Azur and the three basic colours, red, yellow and blue feature prominently in his work. Landscapes return again and again in this exhibition as does the sun. Landscapes are reduced to their basic elements. We see the vast landscapes of the United States.  Reuzé is honouring the American pioneers of photography, who in the 19th century immortalised the landscapes of the national parks.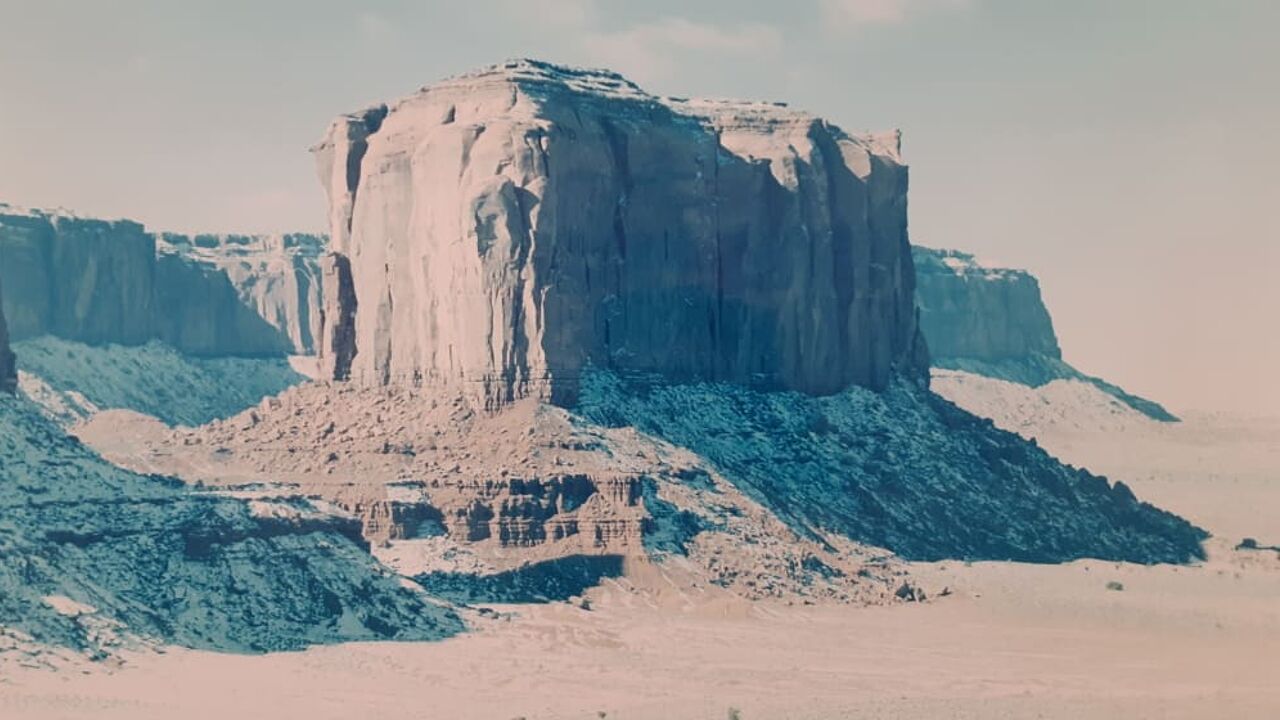 In an installation focusing in on the sun Reuzé explores how the viewer can experience the glow of the sun through photography.  The photographer develops most of his own work in the darkroom himself creating different artistic analogue prints and in this case trying to find the best way of representing the sun.  Reuzé manipulates the exposure process in an attempt to bring about dynamism and allow the viewer to enjoy the object's beauty. 
'Hotel Solaire', an exhibition of the photographic work of Sébastien Reuzé runs at FOMU, Waalsekaai 47 in Antwerp until 9 June.