Why is asparagus so popular?
The Flemish asparagus season is upon us.  What explains the tremendous success of this vegetable?  VRT's Coen van den Braber went to talk to top chef Geert van Hecke and found out! But first he takes us to Limburg.
The first asparagus vegetables cultivated outside were harvested in Limburg towards the end of March.  "That's two weeks earlier than usual and thanks to the fine weather, our sandy soil and our new, secret technique" says asparagus grower Adriaan Van Meijl, who shied away from telling our roving reporter what exactly this new technique involves.  The asparagus season isn't only coming sooner, more and more growers are interested in cultivating this choice vegetable.  During the past five years the area under cultivation surged by sixty percent! Asparagus growers are expanding the size of their operations.  In 2014 there were 150 businesses.  Since then, their number has only grown by twenty.
Everybody can prepare asparagus, but, as with most things, some are better than others.  The dishes of top chef Geert van Hecke of Michelin star restaurant Zet'Joe are much sought after.  Geert, who earlier ran De Karmeliet in Bruges, sources his asparagus in Mechelen or in Zeeland in the Netherlands.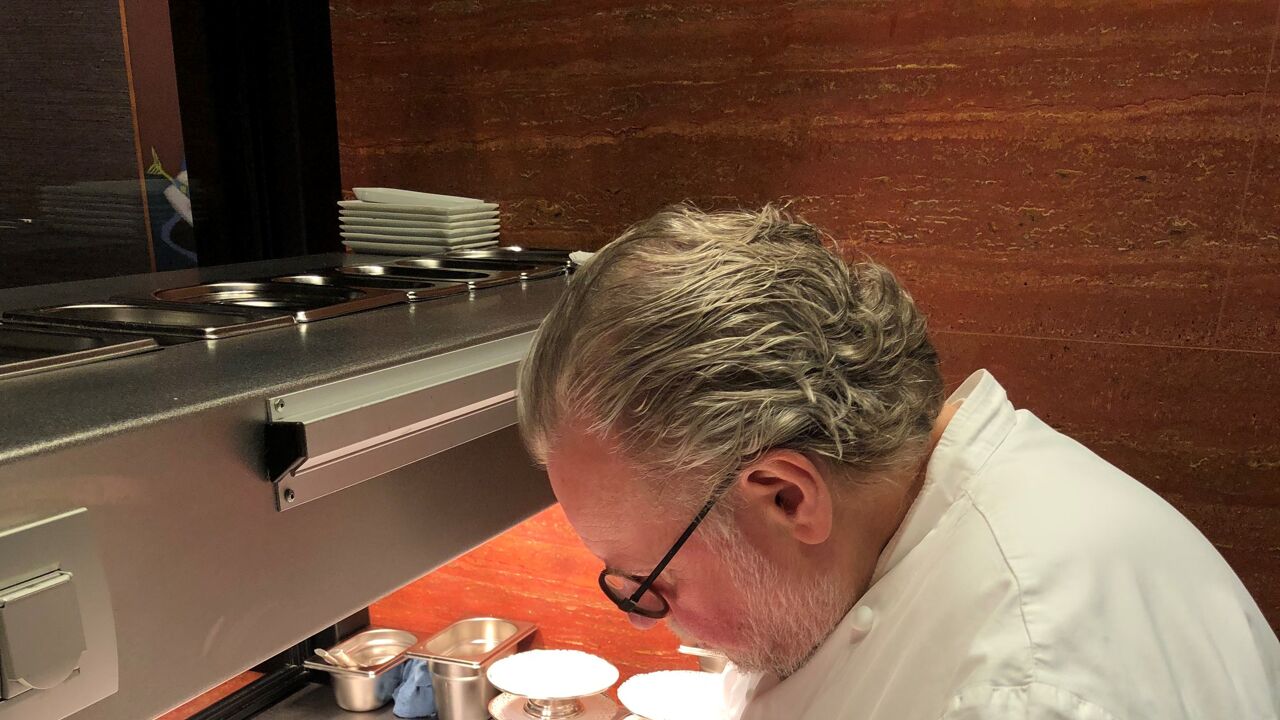 Geert says the success of asparagus is easy to explain: "Flemings are eating more vegetarian dishes.  Asparagus fits in well with the trend of doing more with vegetables.  It's a seasonal vegetable that many people will be employing in coming weeks.  It's also a rich vegetable with countless possibilities. Any left over and it's good for soup.  Moreover, it's becoming more affordable."
"In earlier times asparagus was a luxury product in Belgium.  You could only afford it, if you were prepared to pay.  There were few growers and they limited the amount you could buy.  Everything has now changed.  Production is no longer limited and prices have fallen.  It's become a product for all!"
Although greater quantities of asparagus are being cultivated in neighbouring countries, Belgium remains Asparagus Land par excellence. Here, the vegetable's popularity continues to grow.  Geert van Hecke: "When I put asparagus on the menu, everybody goes for it!"