Flemish woman narrowly escapes Sri Lanka atrocity
The death toll of the Easter Day attacks on Christian churches and hotels in Sri Lanka continues to rise.  Fleming Anthe Ickx has been living in the country for some while and together with her son narrowly escaped the outrage.
Anthe Ickx lives in central Colombo, the capital and one of the places targeted in the attacks.  Her home is in-between the three hotels targeted: the Kingsbury Hotel, the Shangri-La Colombo, and the Cinnamon Grand Colombo, and near one of the churches where another explosion occurred.
  She told VRT: "I was doing some shopping and walked straight through the Cinnamon Grand Hotel.  At that time everything was A-OK.  When we returned from our shopping trip I saw how the hotel was being evacuated.  It took a while for me to realise how dire the situation was.  They told us there was an explosion.  We went home and we hadn't really realised a lot more was going on.  I just thought it was a fire.  It's very quiet now, but that's because the area has been cordoned off."
"Nothing's yet known about who is behind the attacks and what their motives are.  The government has explicitly asked people not to speculate on social media".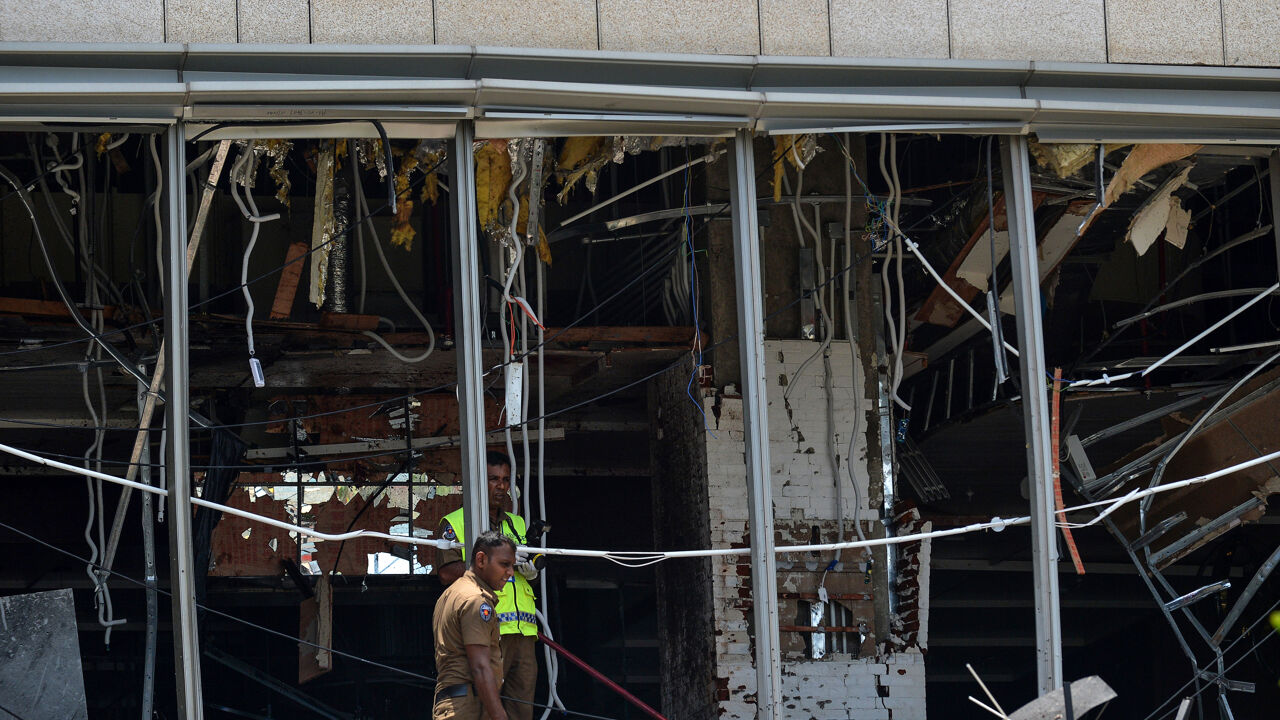 Seventy-nine Belgians are known to live in Sri Lanka.  Forty-three Belgian tourists are in the country.   The Belgian authorities are contacting them all. Piet Demeyere, a spokesman for tour operator TUI, notes his company has 29 Belgian guests in Sri Lanka.  All have been accounted for. Thomas Cook-Neckermann says it has no Belgian holidaymakers in the stricken area.
Belgian Premier Charles Michel has expressed his support for the tested people of Sri Lanka.
The Belgian foreign ministry has asked travellers to be extremely vigilant and to follow events on local media.  Visitors should also be aware that the Sri Lankan government has introduced a curfew.  People worried about friends or relatives in Sri Lanka can contact the Belgian foreign ministry on 02/501 81 11.