KV Mechelen wins the Belgian Cup
KV Mechelen has won the Belgian Cup for the second time in the club's history. In a packed King Boudewijn Stadium in Brussels the Second Division club beat First Division AA Gent by two goals to one. Providing that the club is not sanctioned as part of the ongoing investigation into match fixing, KV Mechelen will play in next season's Europa League. Meanwhile, AA Gent will regard their season as a failure.   
The first scoring opportunity of the game came after quarter of an hour of play. AA Gent's David tested the KV Mechelen keeper Verrips.
KV Mechelen's first chance at goal came from a Storm free kick. He surprised just about everyone by shooting straight at goal. His effort hit the post, although the AA Gent keeper Kaminiski reached it with the tip of his fingers. However, KV Mechelen weren't awarded a corner and AA Gent were able to launch a counter attack.
Shots by Asare and Verstraete were blocked, but Dombé was able to open the scoring for the Buffaloes on 32 minutes.
KVM weren't going to let this deter them though and not five minutes later they had equalised thanks to a Storm shot that went through Kaminski's legs. Just before half time KV Mechelen had an excellent chance to take the lead. However, Kaminski was on hand to deny Malinwa.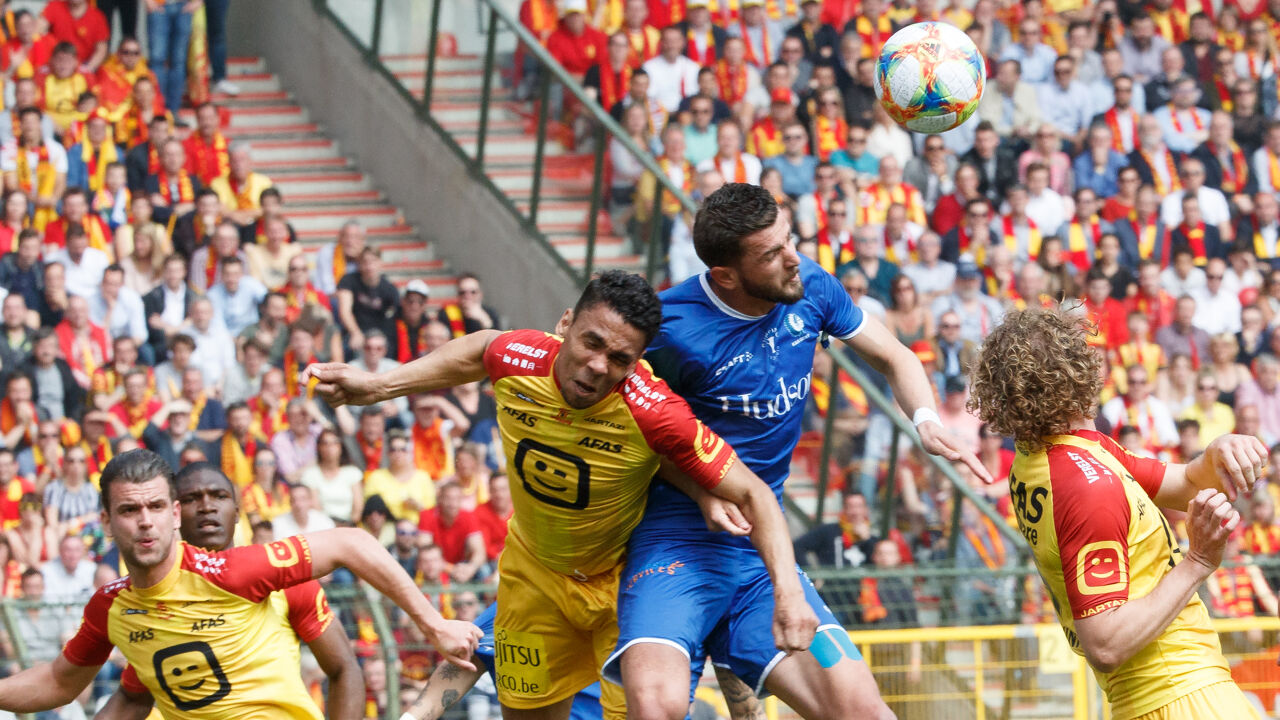 Mera and Verrips help KV Mechelen to victory
In the second half AA Gent had plenty of possession, but as has been the case in their recent Play-off I games, were unable to create much in the way of chances. This was to cost them dear when on the hour Kaminski misjudged a Storm free kick. The AA Gent defence too was wrong-footed. Mera made the most of the situation and headed KV Mechelen 1-2 up.     
The Cup Final was AA Gent's last chance of qualifying for European football and the Buffaloes went all out on the attack in an effort to save the game. However, excellent work by the KV Mechelen keeper Verrips served to deny AA Gent time and time again.   
Not having played a competitive match for a month and a half, the KV Mechelen players were starting to feel the strain. However, despite this their fighting spirit spurred them on.
Substitute Tim Matthys had a chance to widen the lead, but it was not to be.  
AA Gent's Odjidja had the chance to equalise and force extra time, but his shot went wide and it was over and out for AA Gent. There were scenes of joy among the KV Mechelen team and fans, while AA Gent will return to East Flanders knowing that their season has been a failure.