Cool weather across the country and snow in the Ardennes
It will no doubt not have escape your attention that it is rather chilly for the time of year. Temperatures today are unlikely to get much above 10°C. On the hills of the Ardennes a couple of centimetres of snow fell on Friday night. 
We're well over a month into spring and in April were enjoyed a number of war, in some cases exceptionally warm, sunny, spring days. However, in recent days temperatures have taken a plunge and the weather has become duller, wetter and cooler.
Now a stream of polar air has served to push temperatures down still further and today we will be lucky if they top 10°C in Flanders.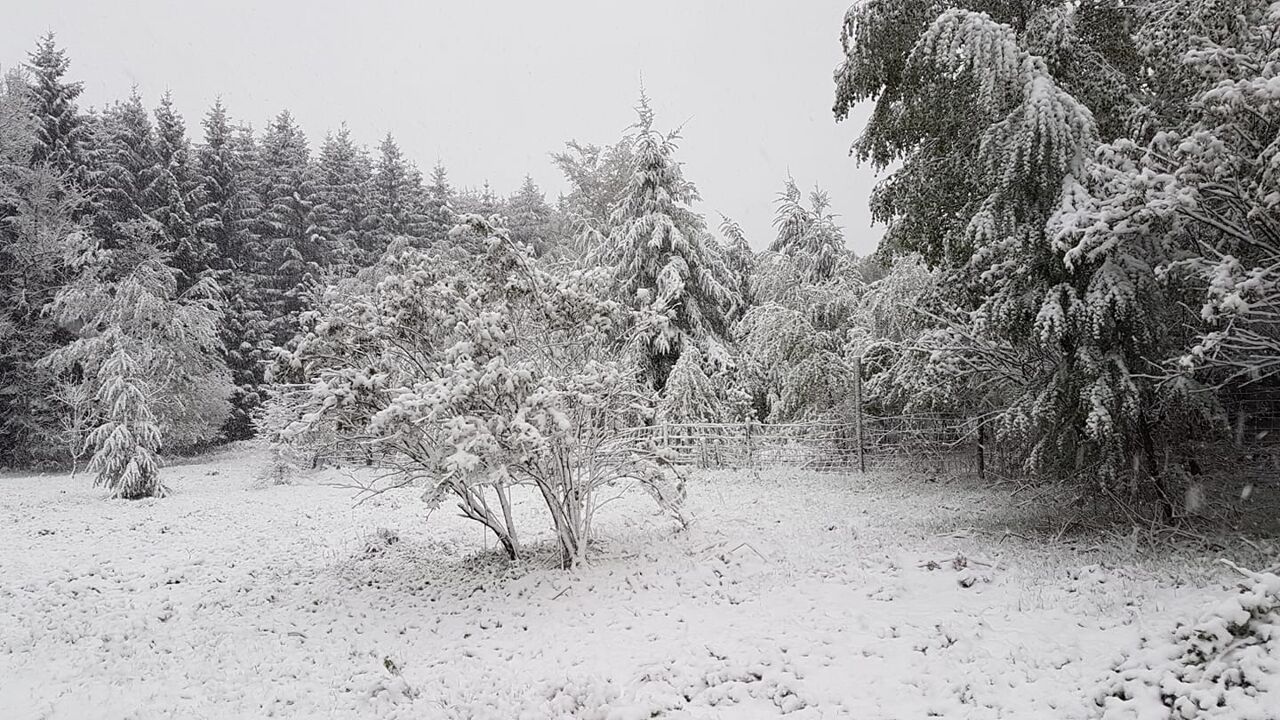 Meanwhile, in parts of Wallonia there are scenes that look more like a day in December or January than the first weekend of May. In some areas of high ground snow even fell on Friday night. This as the case in the area around Verviers and Eupen in Liège province (see photos) and on the hills of the Ardennes in Luxembourg province. There temperatures today won't get any higher than 5°C.   
Although we might consider snow in May exceptional, it isn't. For example 6 years ago in 2013 several centimetres of snow fell in May on the High Fens in the east of Liège province. 
The Royal Metrological Institute KMI forecasts further shows that will be wintery on high ground on Saturday night. Elsewhere, they could be localised thunder storms with hail.
It will remain cool throughout the country on Sunday and Monday. The weather will become warmer and dryer from Tuesday.  
·