Discover 20 years of S.M.A.K. in Ghent!
Ghent's contemporary art museum S.M.A.K. is celebrating twenty years at its present location.  To mark this anniversary S.M.A.K. is staging "Highlights for a Future. The Collection (1)", an exhibition drawing on the 2,500 items in its own collection of post-1945 art from at home and abroad.
For a change all the wings of the S.M.A.K. building in the Ghent Citadel Park have been crammed with art from S.M.A.K.'s own collection.  It's been a unique opportunity to show many of the works that are often in storage.  S.M.A.K.'s Thibaut Verhoeven: "We're looking to the future, pointing out artists from the collection that may not yet be world famous, but have the potential to become so in the next two decades. At the same time we're saying that for contemporary art you can no longer build one narrative.  There are always several narratives.  What used to be a world dominated by white men in the West has truly become an international phenomenon nowadays. "
This is clearly illustrated by Bulgaria's Nedko Solakov and his installation "The Collector of Art" (top).  The collector is a black man from Africa, who has brought the finest western art together in his hut.  All the items are purchased with cocoanuts. The installation includes many works from S.M.A.K.'s own collection chosen by Solakov!
At "Highlights for a Future. The Collection (1)" you can discover 150 works from S.M.A.K.'s 2,500 strong collection.  Works have been grouped around several themes, but it's entirely up to you to pick your own route through the museum and enjoy the pieces you most want to see!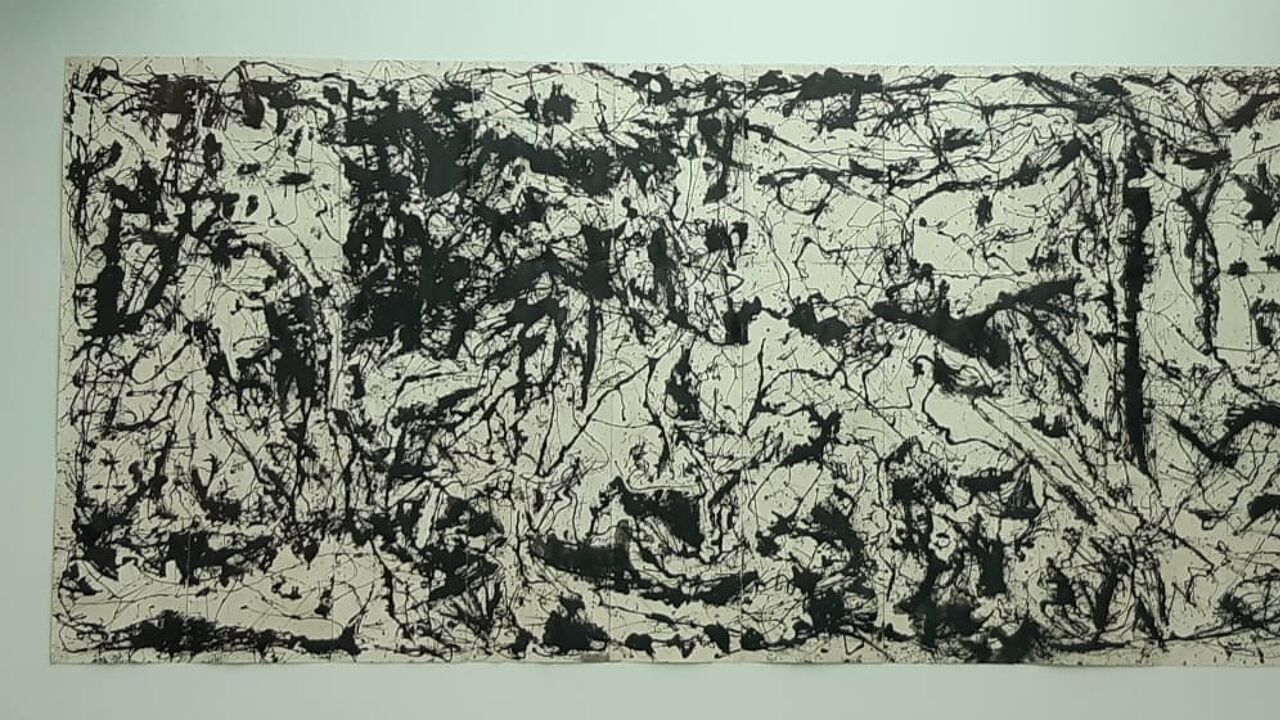 A favourite of many is "Picasso's Guernica in the Style of Jackson Pollock".  The British and American artists grouped in the collective around the publication "Art – Language" explore the relationship between the original and a reproduction.  The painting sticks closely to Picasso's original figurative version, but uses Pollock's black and white Düsseldorf style.  Like Pollock's drippings it was done by hand using oil paint.  Squeeze your eyes and see if you can conjure up the figures of the original!
Artists like Belgium's Ann Veronica Janssens use different mediums.  Paintings are no longer conventional paintings.  The same goes for sculptures that are no longer made from marble or clay.  Here, in "Untitled (Blue Glitter)" from 2015 the work consists of blue glitter that has been strewn on the floor.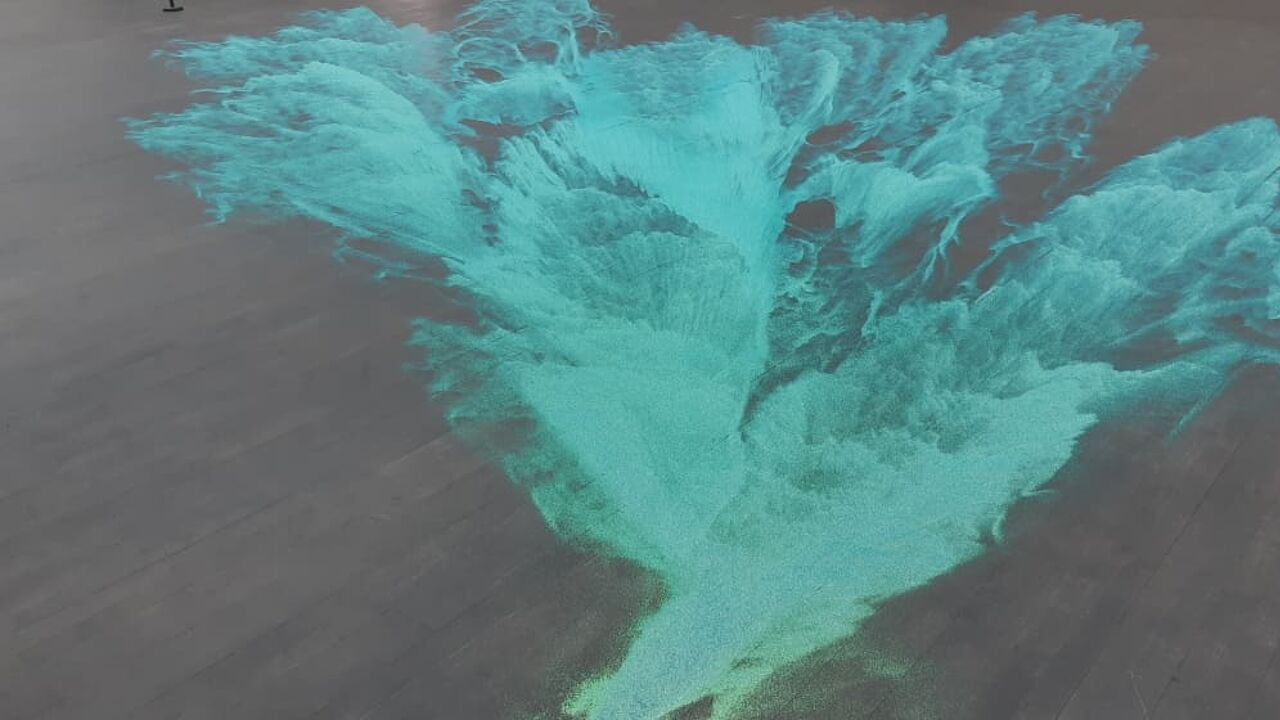 In an era when the world has discovered fake news S.M.A.K. asks how fake can an image be?  Thibaut Verhoeven: "Artists use real images but give them a twist.  Dara Birnbaum uses footage broadcast during news coverage about the clamp down on Tiananmen Square in Beijing in 1989.  What is fact and what is propaganda? It's hard to find the truth in all the chaos."
Interesting too is Carsten Nicolai's "Portrait".  Nicolai makes a video portrait of his subject.  Then pulls the tape out of the video cassette and tightens it over a panel. The strips are so close the onlooker sees an abstract painting in the rhythm of the vertical lines.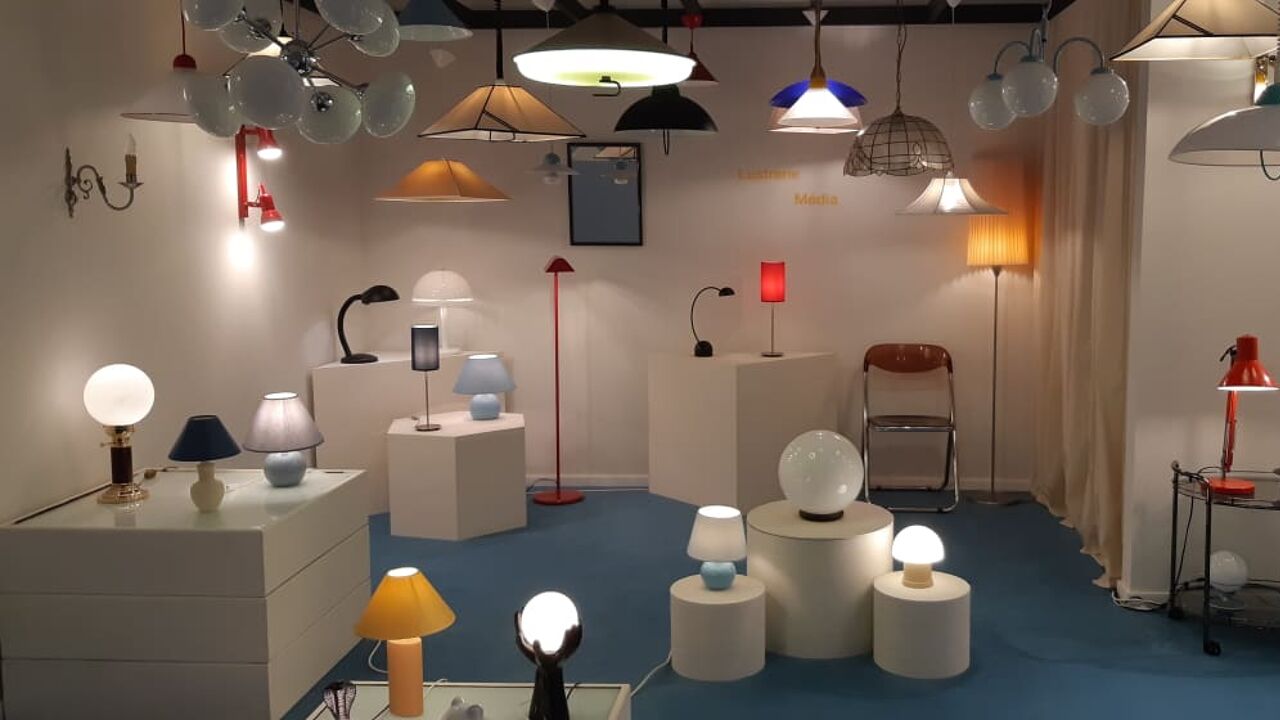 Belgium's Guillaume Bijl provides more fun with his installation "Lustrerie Media" from 1984.  The work first got shown at the Basel Art Fair.  It replicates the typical art fair stand, but filled from top to bottom with standing and hanging lamps it created confusion by conjuring up the atmosphere of a construction or decoration trade fair.  Had somebody made a mistake?
Any exhibition on S.M.A.K. wouldn't be complete without a tribute to S.M.A.K.'s first curator, Flemish art guru Jan Hoet, whose inimitable look meets us from the work of Marlene Dumas in "Portret van J.H."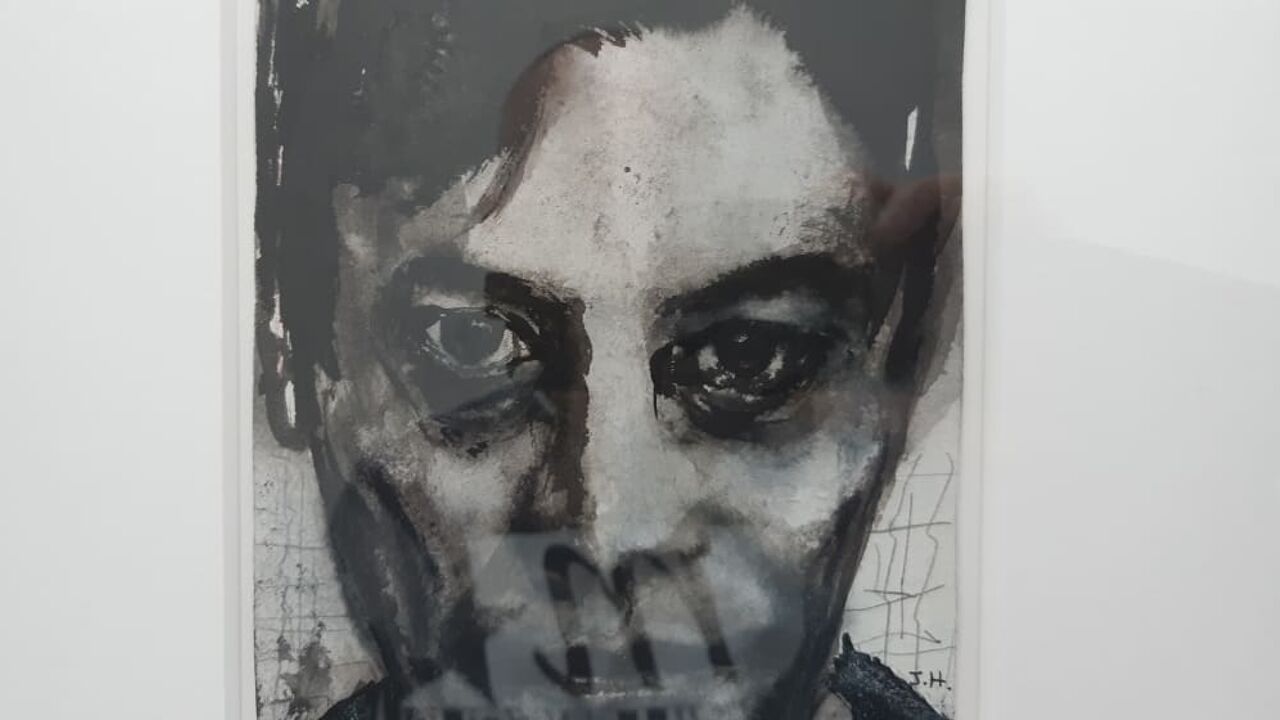 "Highlights for a Future, The Collection (1)" runs at S.M.A.K. in Ghent until 29 September 2019. S.M.A.K. is located in the Citadel Park in Ghent, ten minutes' walk from the Gent-Sint-Pieters railway station.