Highlights for a Future: 20 Years at S.M.A.K.
It's exactly twenty years ago that Ghent's contemporary art museum S.M.A.K. moved into a building of its own, a former festival hall opposite the Fine Arts Museum in the Ghent Citadel Park.  Thoughts are already on a new purpose-built museum, but to mark the twentieth anniversary of S.M.A.K. at its present location all the available space in the museum has been set aside to highlight works from S.M.A.K.'s own collection.
And what a collection! S.M.A.K.'s Thibaut Verhoeven: "S.M.A.K. has been in its present setting since 1999.  Before that it shared premises with the Fine Arts Museum in the building opposite.  The roots of the collection go back to the Fifties.  It's all modern art post 1945, works by both Belgian and international artists."
Curators at S.M.A.K. had the difficult task of selecting 150 works for "Highlights for a Future, The Collection (1)" from a collection that totals some 2,500 works.  Visitors are welcomed to S.M.A.K. by Lois Weinberger's "Wege" that shows the intricate pattern of lines a beetle makes when it burrows under the bark of a tree.  Thibaut Verhoeven: "It's a metaphor for how we see the collection and this exhibition.  There are numerous connections between all the different works, but it's up to the visitor to make a choice.  Works are grouped around eight different themes, not chronologically or with art history in mind.  It's up to the visitor to explore."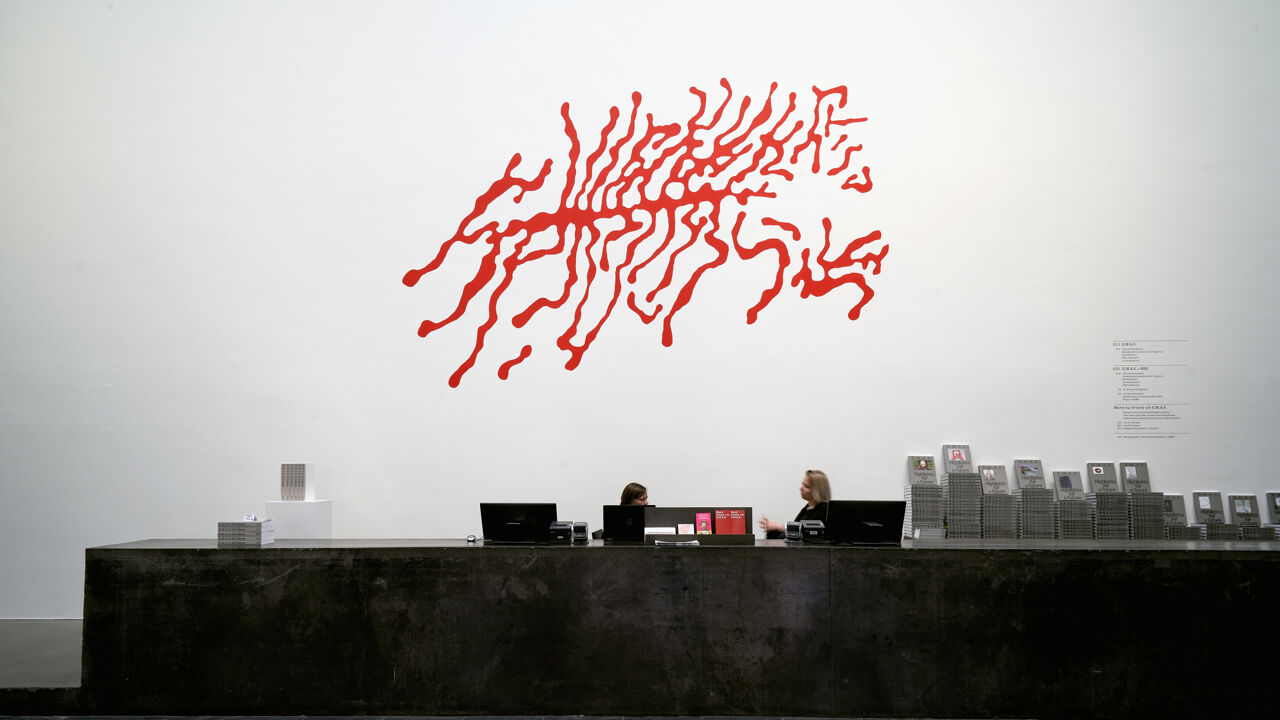 One such theme is the periphery and here we encounter one of the most exciting artists in the S.M.A.K. collection: Artur Barrio, a native of Portugal working in Brazil.  Barrio rejects art as an object, but prefers to see art as an experience and an experience is his work "Interminavel".  You can smell and walk on the coffee, take a seat in a settee and contemplate the stores of bread and wine.  There is a Christian message here! "Interminavel" is called an 'ephemeral installation'.  S.M.A.K. bought it in 2005, but it can only be created by the artist, which has been done four times so far.  The art dies with the artist.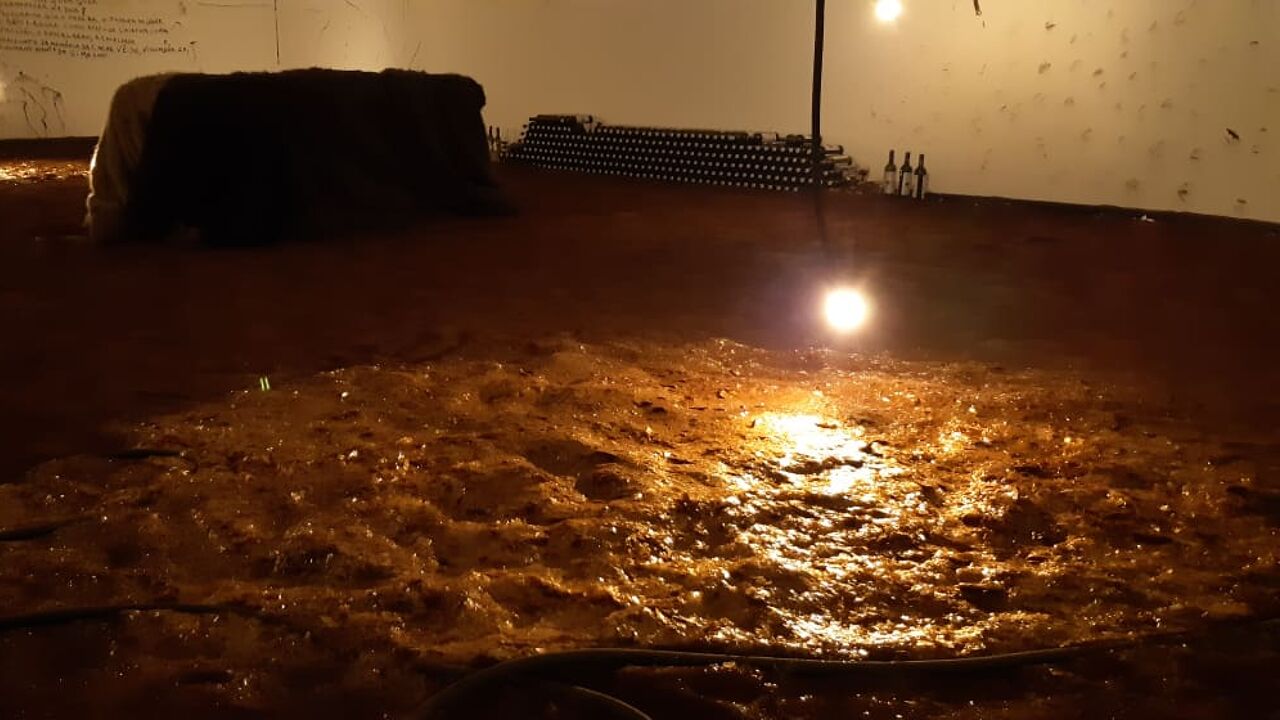 Another theme centres on the committed artist, who leaves his studio and takes a stand in society.  Here we meet the New York based artist Bjarne Melgaard whose work "Moon over Islam" (top) espouses extreme irony.  He uses racist codes as a provocation to show that racism and Islamophobia are wrong.
Belgians Narcisse Tordoir and Vincent Geyskens created "Scene de naufrage" on a migration theme as early as 2002.  The work is based on a newspaper photograph about refugees coming ashore in the UK. The artists blew up the photograph and created a trash painting with driftwood, rope and nets that they collected from the sea.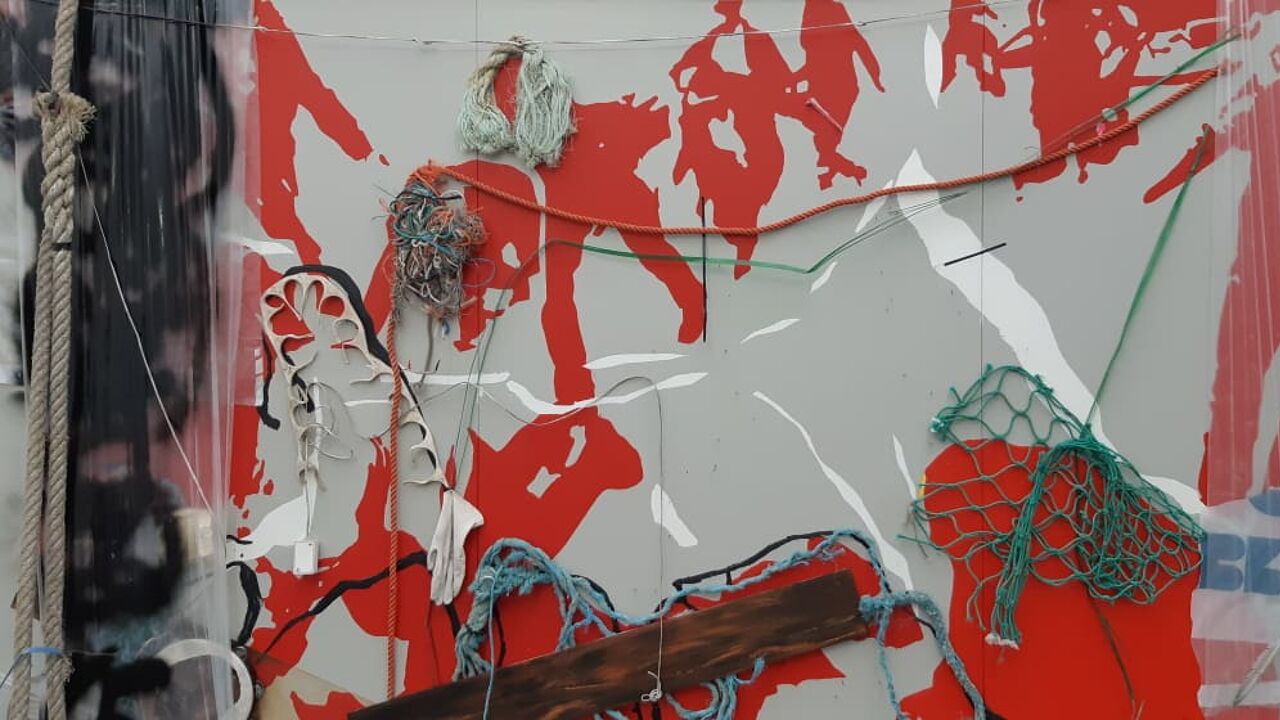 S.M.A.K.'s collection includes works by all the great names of Belgian and Flemish contemporary art, Marcel Broodthaers, Panamarenko, Jan Fabre and Luc Tuymans, and they are all on show though you may have to search to find them all.  Fortunately there is a handy guide that lists all the artists alphabetically. Don't forget to cross the street to the Fine Arts Museum for a look at Panamarenko's "Aeromodeller" (photo bottom), an airship that because of its size hasn't been on show since 2005.
S.M.A.K. also owns a Francis Bacon: "Figure Sitting" from 1955 that forms part of the famous series of portraits of Pope Innocent X.  Clearly it is a highlight of the collection, but it hasn't received any favours and is displayed among other works illustrating the suffering of the human being. Here too you'll find Henrik Olesen's tribute to the gay codebreaker Alan Turing. An early work by David Hockney "Man Stood In Front of his House with Rain Descending" (below) too may delight British visitors.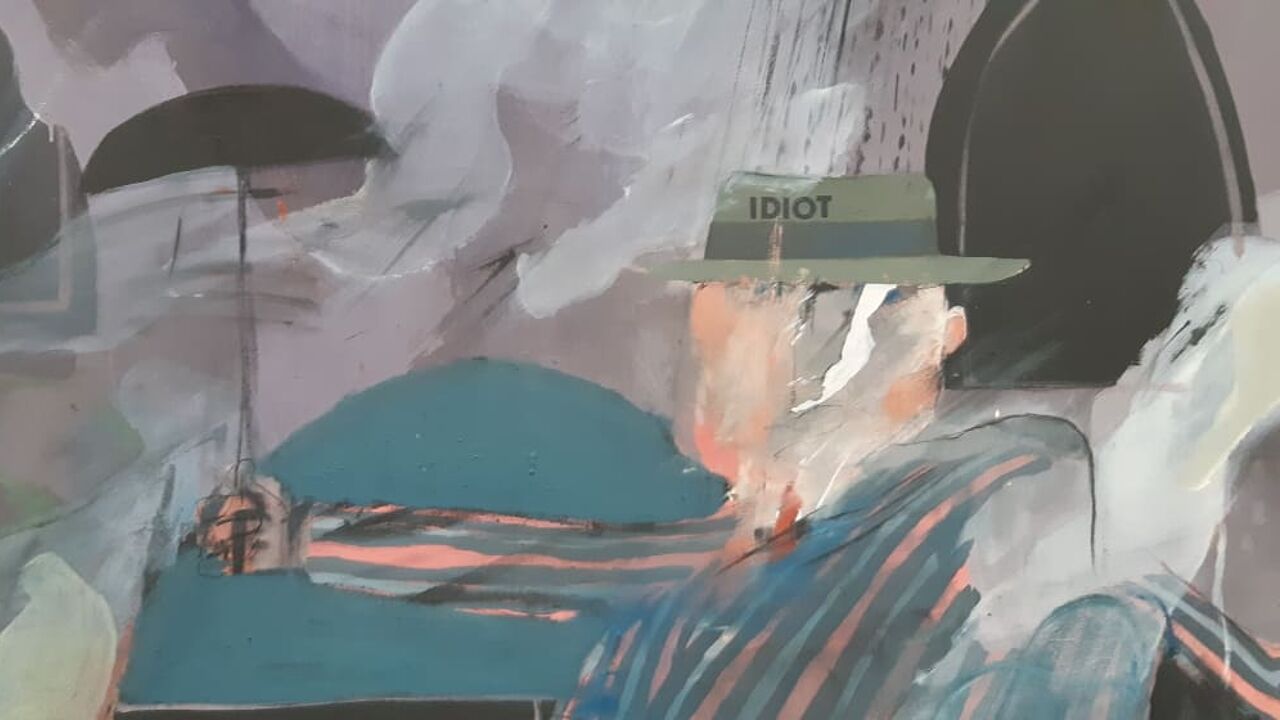 Highlights for a Future, The Collection (1) runs at S.M.A.K. in Ghent until 29 September 2019.