Police surround "yellow vest" demonstrators near to Brussels North Railway Station
Police in Brussels have surrounded several hundred so-called "yellow vest" demonstrators that had gathered for an unauthorised demonstration outside Brussels North Railway Station. Over the past few weeks a call to demonstrate by the yellow vests has been doing the rounds on social media. 
The yellow vests called for a mass demonstration to be held in Brussels today in order for it to coincide with the European elections.   
In the end just a couple of hundred demonstrators turned up. As no request had been made for a demonstration, the police decided that it should not be allowed to go ahead.
Dozens of police officers in riot gear and backed up by water cannon surrounded the demonstrators at around 1:45pm. They were driven back to the Simon Bolivarplein.  
Earlier a number of people wishing to take part in the demonstration were detained as they were found to be in possession of banned weapons.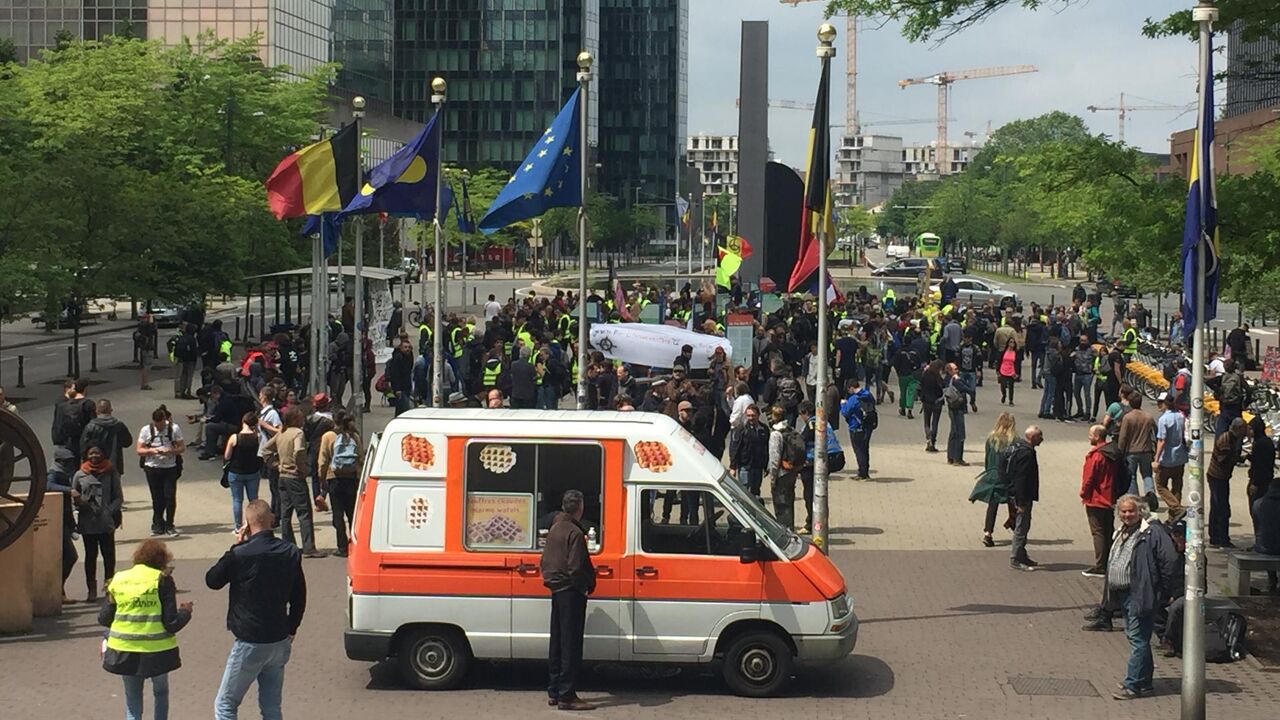 Second group of "yellow vest" protesters in Brussels City Centre
Meanwhile, a second group of around 250 yellow vest demonstrators has made its way to the centre of Brussels. Some of the demonstrators vandalised street furniture on their route towards the heart of the capital.  
The police are at the scene. As yet a major confrontation between the protesters and the police has been averted.  Around 20 people have been detained.