King starts round of informative meetings with politicians
The Belgian Head of State King Filip met with the outgoing Federal Prime Minister Charles Michel (Francophone liberal) on Monday morning. At 1pm on Monday afternoon it was the turn of the Speaker of the Belgian Senate Jacques Brotchi (Francophone liberal) to meet with the King with the Speaker of the Chamber of Representatives Siegfried Bracke (Flemish nationalist) meeting with the King from 2PM.   
On Monday afternoon Filip, King of Belgians,  met with the leader of the Flemish nationalist party N-VA, Bart De Wever, to discuss the current political situation in the light of the results of Sunday's elections. Mr De wever handed the king a copy of his book "About Identity".
Despite losing ground, Mr De Wever's party is still the largest in the Federal Parliament. The leader of the second biggest party in the Federal Parliament, the Francophone socialists, Elio Di Rupo will be the next politician after Mr De Wever to engage in informative talks with our Head of State.       
Under Belgium's basic law it's the king's job to kick-start the formation of the federal government. He could appoint somebody to form the next government, but given the complicated situation it's more likely he will appoint an informateur or two to reconnoiter the political landscape first.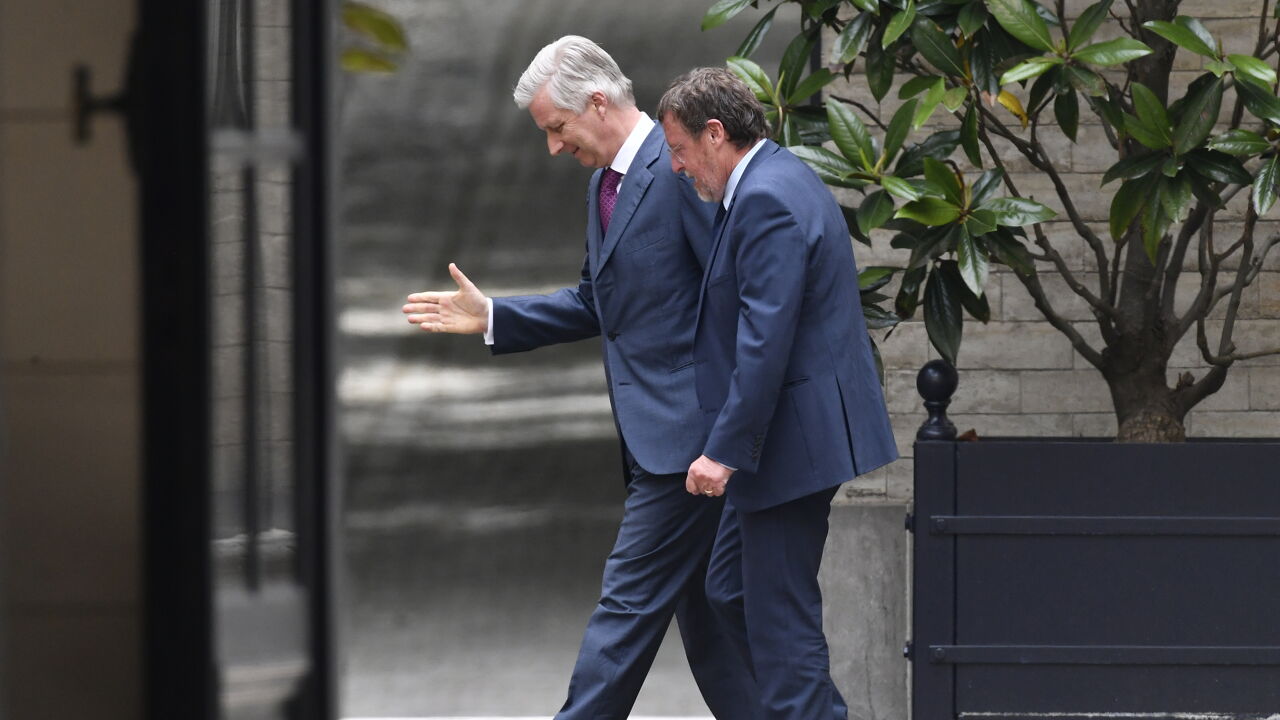 Meanwhile Francophone liberal Didier Reynders has called for Flemish partners to step forward, who are willing to leave state reforms to one side for the minute.  "As far as the federal government goes it is first up to the Flemish parties to have their say" he added.  Mr Reynders also addressed Francophone parties who veto the Flemish nationalists saying that if they wish Belgium to function they will have to find Flemish partners.
As the head of the biggest party N-VA leader Bart De Wever will be starting talks with a view to forming the next Flemish government as soon as Tuesday. He first plans to meet with Peter Mertens of the Communist Labour Party PVDA.