Iranian exiles stage anti-government protest in Brussels
Around 1,000 Iranians, most of who live in Europe, took to the streets of Brussels on Saturday to stage a protest against the Iranian regime.  Members of opposition groups and human rights organisations were joined by a number of European politicians in a march that ended outside the Iranian Embassy in the Brussels municipality of Elsene. The aim of the protesters was to show support for the Iranian people and to call of the leadership in Tehran to introduce democratic reforms. 
The Spokeswoman for the National Council of Resistance of Iran Shahin Gobadi told VRT News that "We want to support the Iranian people in their fight for more democracy and also against oppression, the arms race, (Iran's) nuclear ambitions and radical Islam".
A year and a half ago there was a wave of protest against the government of President Hassan Rouhani. When he took office he was viewed by as been relatively progressive, Mahmood Nobadi told VRT News. However, Mr Nobadi added "It is now worse than under President Ahmadinejad. 3,600 people have already been executed. As regards human rights it is a catastrophe".  
Mr Nobadi went on to explain the aim of the demonstration. "We want above all to support the resistance movement and the 10 point programme. During the uprising the Iranian people said clearly that the conservatives' time has passed. We want a free Iran based on a division of religion and state, equality between men and women, an Iran without a nuclear programme.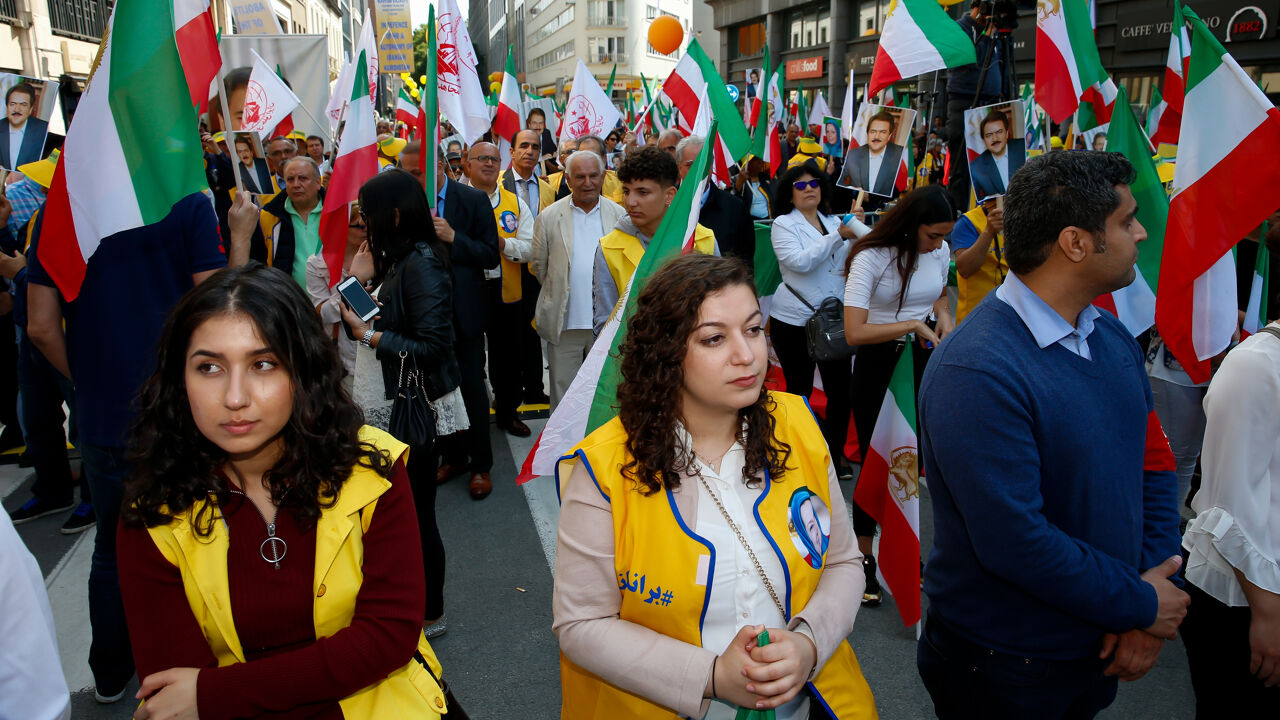 Ingrid Betancourt addressed the protesters
One of the well-known politicians at the march was the French-Colombian Ingrid Betancourt. Ms Betancourt (photo, below) was a candidate in the 2020 Colombian presidential elections when she was kidnapped by members of the far-left terror group FARC. Ingrid Betancourt addressed the protest. She said "What is dangerous is not resisting the Mullahs' regime, but continuing to go on bended knee to them".