How "sustainable" is the location of your home? Check for yourself on Mobiscore.be
In addition to an EPC (energy performance certificate) value in future every residence property in Flanders and Brussels will be given a so-called "Mobiscore". The Mobiscore indicates how accessible important services such as schools, shops, public transport and recreational facilities are from every address in the 5 Flemish provinces and the 19 municipalities in Brussels. For the time being at least the Mobiscore is purely advisory and doesn't have any direct fiscal or financial implications for the person(s) living in a given property.  
Is there a bus stop or railway station within a reasonable distance from your home? Are the nearest schools easily (and safely) accessible on foot or by bike? Will you always need to drive to get to the shops?   These are all factors that are taken into account when defining a property's Mobiscore.
Mobiscore site rates the ecological sustainability of the location of a given property in the same why that the EPC value rates a property's energy performance.  
For example, if it would take you more than 25 minutes to walk or cycle to a particular service from your home, this would have an adverse effect on its Mobiscore. The Mobiscore system doesn't take into consideration journey times made by car as car are not considered to be sustainable modes of transport.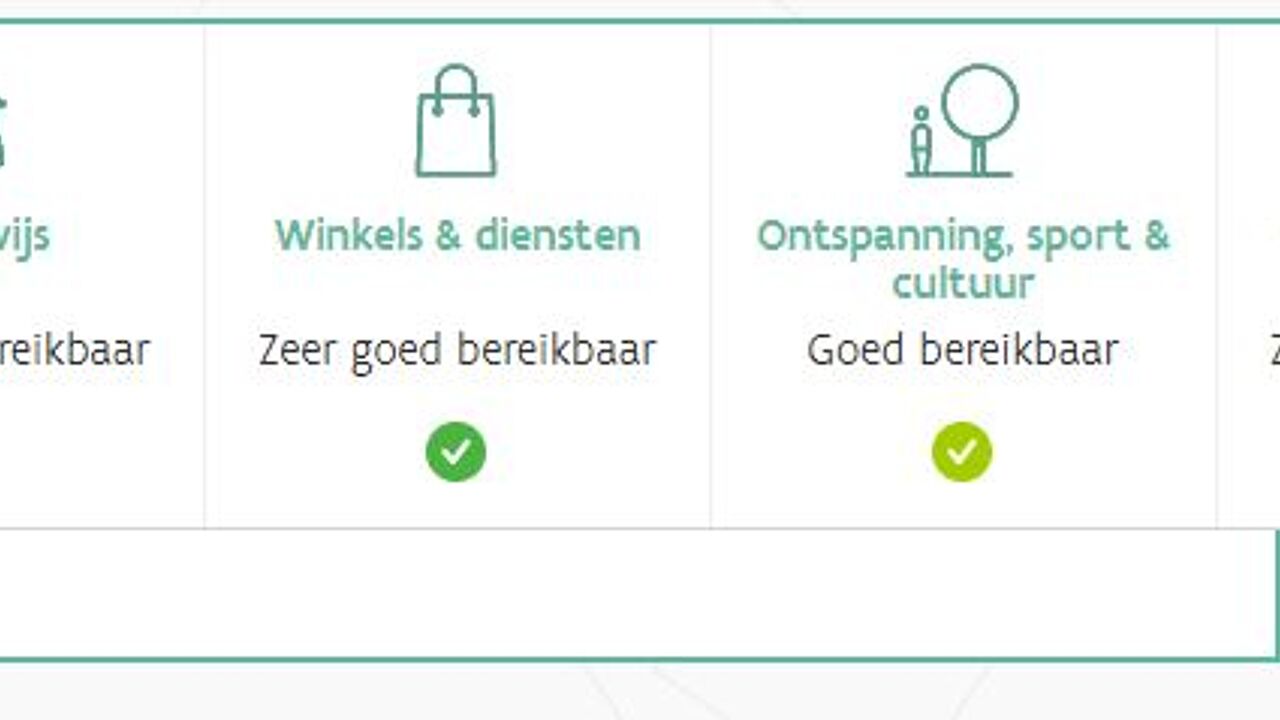 The idea for the Mobiscore came from the former Flemish Environment Minister Joke Schauvliege (Flemish Christian democrat). She had a study carried out with the intention of giving it the same status as EPC certification. However, the Christian democrats' nationalist and liberal coalition partners were not enthusiastic.     
Now 4 years later, Ms Schauvliege successor Koen Van den Heuvel has launched the Mobiscore site. However, its contents are purely meant to inform people of the environmental implications the transport choices they would (probably) make if they lived in a particular would be.
The Mobiscore won't have any direct financial or fiscal implications and no one will be obliged to give the Mobiscore if, for example, they sell their home. However, the real estate site Zimmo has already said that it will provide the Mobiscore along with the other information it provides on property up for sale on its site.     
How do you calculate your Mobiscore
First of all log on to mobiscore.be. The site is in Dutch, but the information you have to fill in fairly logical. First of all fill in the name of your street (for streets in Brussels both the French and Dutch versions of the street name work), then the house number, then the municipality.
Press enter and seconds later you will be given a score out of ten. You can also personalise the date by telling the site how far you live from work or school and how you get there.