Leaked NATO document confirms that American nuclear weapons are housed at Kleine Brogel
A leaked NATO document has confirmed that American nuclear weapons are being kept at the Kleine Brogel Airbase in Limburg Province. Although it had been presumed for decades that the airbase was being used as a base for American nuclear weapons, up until now no official source had ever conformed that this is the case. According to the document, a total of 150 nuclear bombs are being housed at military bases in several European countries and Turkey. A draft of the leaked document, entitled 'A New Era for Nuclear Deterrence?' was originally distributed to members of NATO's Parliamentary Assembly in April.     
The document discusses the renewal of US nuclear weapons in Europe. It was written for politicians from the various NATO member countries. Among those to have received a copy of the document was the Flemish green MP Wouter De Vriendt.
The document that is not classified provides a list of the military bases in Europe and Turkey where American nuclear weapons are based. The list includes Kleine Brogel.  In the final of draft of the document that was published last Thursday, the passage containing information about the location of nuclear weapons had been modified.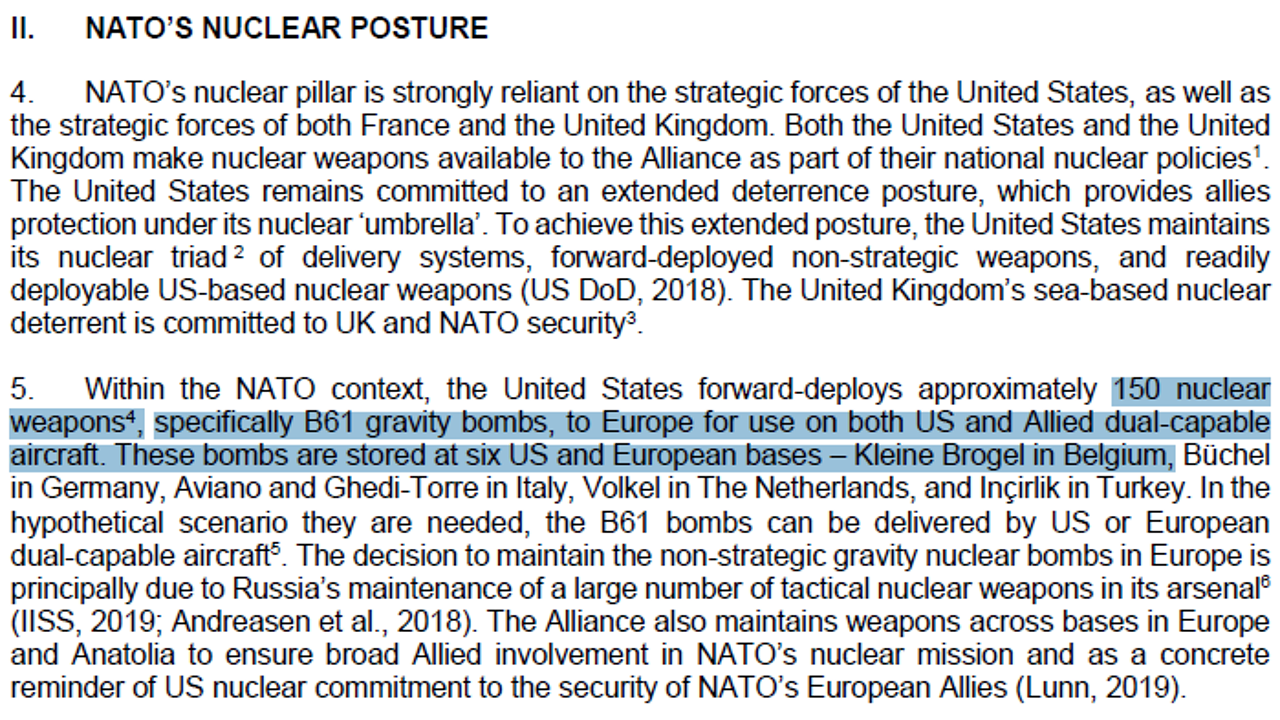 New F-35 fighter jet suitable for carrying nuclear bombs
The Belgian Defence Department's decision to purchase 34 F-35A fighter jets to replace the Air Force's current fleet of F-16s means that our Air Force's jets will continue to be able to carry American nuclear weapons if needs be.
Of three planes that were in the running to replace the Belgian Air Force's F-16s, only the F-35 is capable of carrying American nuclear bombs.   
The Netherlands and Italy, where US nuclear weapons are also stationed, have also opted to buy F-35s.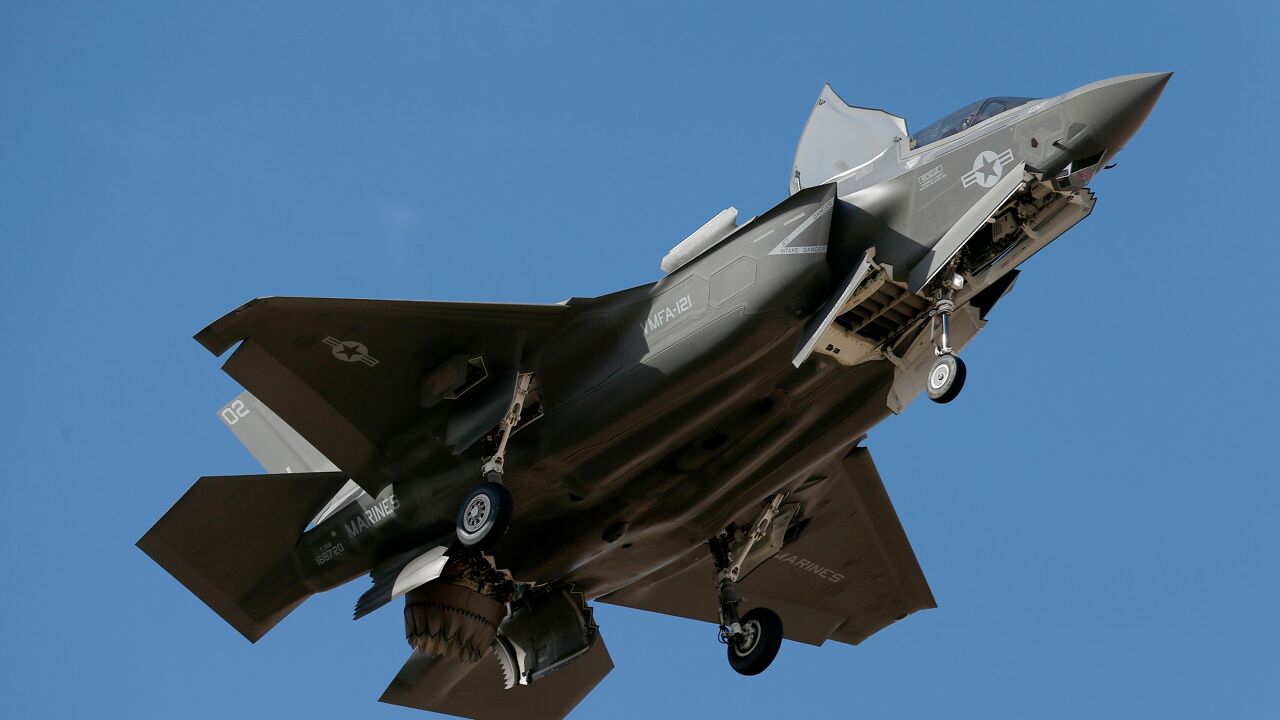 Belgium able "to punch above its weight"
Off the record, a number of minister have told VRT News that the presence of American nuclear weapons in Belgium allows our country to punch above its weight within NATO, not least as Belgium doesn't spend enough on defence to meet its commitments.
Diplomatic sources too confirm that the presence of American nuclear weapons in Belgium costs us little or nothing. The bombs are stored in secure silos at Kleine Brogel and American soldiers provided the necessary extra surveillance.
A former Defence Minister told VRT News that if Belgium were to stop allowing the Americans to store their nuclear bombs at Kleine Brogel, Belgium would be required to spend more public money on defence.