Genk win Belgian Super Cup
A week before the start of the new Belgian First Division season the Belgian Super Cup was played at the home of the reigning league champions KRC Genk on Saturday evening. The Limburgers took on last season's Belgian Cup winners KV Mechelen. Genk's new Coach Felice Mazzu will be more than satisfied with his team's performance on Saturday evening. They saw off KV Mechelen with relative ease, enjoying a 3-0 win.  
KV Mechelen fielded a team with no newcomers compared with the squad that won the Second Division Championship and the Cup last season. Meanwhile, only Trossard and Malinovski no longer form part of KRC Genk's squad. Heynen, Piotrowski and Berge formed the backbone of the KRC Genk midfield while new-boy Cuesta and Benson played on the flanks.
Genk soon showed their worth flattening KV Michelin. A disallowed Piotrowski goal was a warning of what was to come. Dewaest (photo below) opened the scoring for Genk on 14 minutes.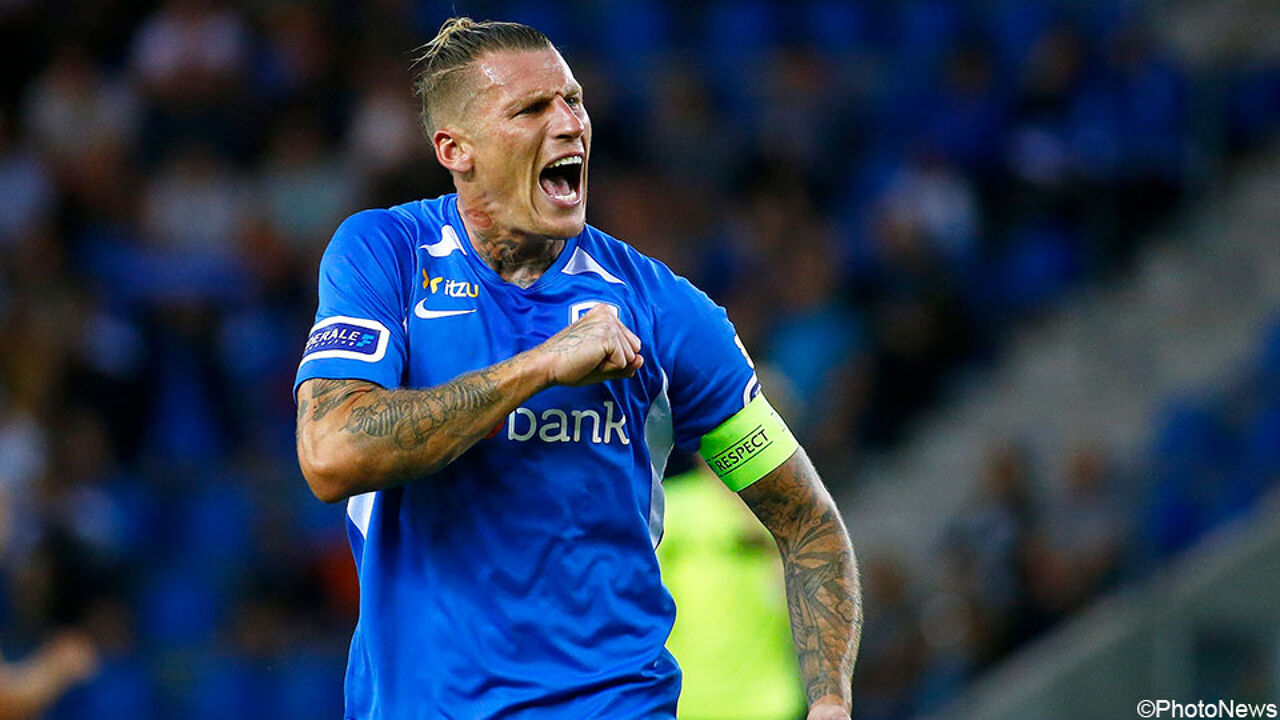 This served as a wake-up call for KV Mechelen and they even looked dangerous in front of goal once when Storm sent Engrail deep. However, the Genk keeper Vukovic was on hand to deny the cup-winners. At the other end Benson hit the post twice and Dewaest headed wide. Despite having dominated the first half KRC Genk went into the dressing room with just a one-goal lead.   
Genk remained dominant in the second half and the KV Mechelen Verrips had his work cut out trying to delay the inevitable. Finally it was Dewaest that put Genk two-up on 60 minutes.
Genk brought in the youngsters Nygren and Vanzeir, while KV Mechelen gave their young players Bosiers and Vranckx a taste of first team football. Genk received something of a shock when a Corryn shot hit the post. However, it really was over and out for KV Mechelen when Verrips made it 3-0 to the champions on 83 minutes.