Torrential rain greets music fans at Tomorrowland
Saturday's torrential rain and thundery showers forced the organisers of Belgium's summer music festivals to take action. Some activities were cancelled, while elsewhere extra shelters were in use.
At the Tomorrowland dance music festival revellers received free ponchos to protect them from the rain.  Some 70,000 people are attending the music festival in Boom this weekend.  Around half are spending the night on the festival camp site.
Tomorrowland's Debby Wilmsen: "The weather's been particularly changeable this year. There was one shower after the other Saturday afternoon, but it's not denting the enthusiasm of our dance music fans.  There are enough covered stages where people can shelter.  The special shelters we used last weekend against the heat and the sun are being used to shelter from the rain this weekend."
Tomorrowland has its own weatherman on site who follows events by the minute and can keep an eye on the situation on the festival and camp site. Debby Wilmsen: "We receive a warning when hail or blustery conditions are on the way.  We can tell campers to make sure their tent is properly fastened or direct music fans away from certain parts of the festival site".
There was a sharp fall in the number of people requiring medical aid this weekend compared with last.  Thirty-six people needed to be taken to hospital, mainly due to fractures or alcohol intoxication, but nobody is in a critical condition.  3,500 music fans needed treatment on the site compared to 5,000 last weekend.  The Tomorrowland festival is staged over two weekends.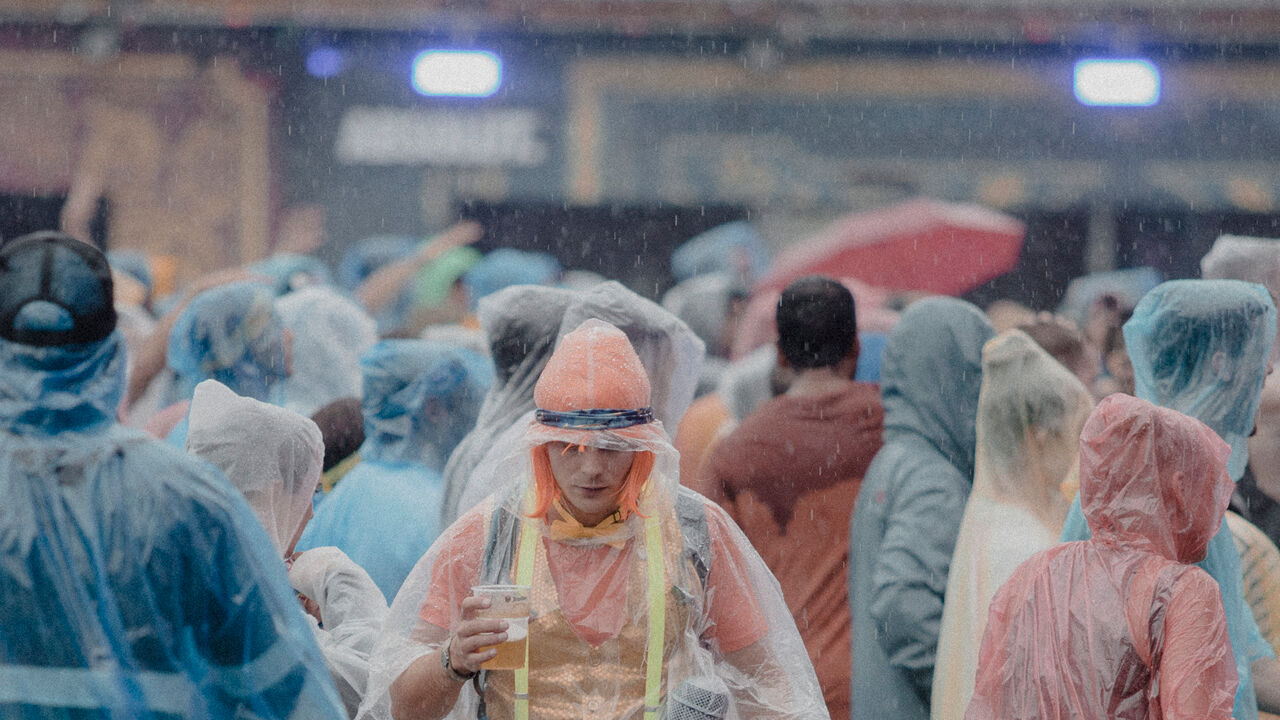 Elsewhere boat trips had to be cancelled at the Ghent Festival due to thunder storms, while in Bredene on the coast three different events had to be cancelled due to heavy rain.