Aarschot reveals its archaeological secrets
Excavation work is revealing a number of interesting archaeological secrets that previous had remained buried under the centre of the town of Aarschot, in Flemish Brabant. The work is taking place on what until recently was the site of the locally well-known clothing store Haute Couture Harry. Artefacts dating back to the 16th century have already been found. However, archaeologists working at the Aarschot dig are hopeful that they can find item that are older still. 
Aarschot's Town Archaeologist Griet Beldé is in charge of the excavation work on the Martelarenstraat in the town. The work got under way last week.
She told VRT Radio 2 Flemish Brabant that "We are going to search for the town's history layer by layer. We have found cellars from the block of houses stood here until recently. They were constructed in the recent past. But we have also found traces of an older residential block from the 16th century that also housed a brewery".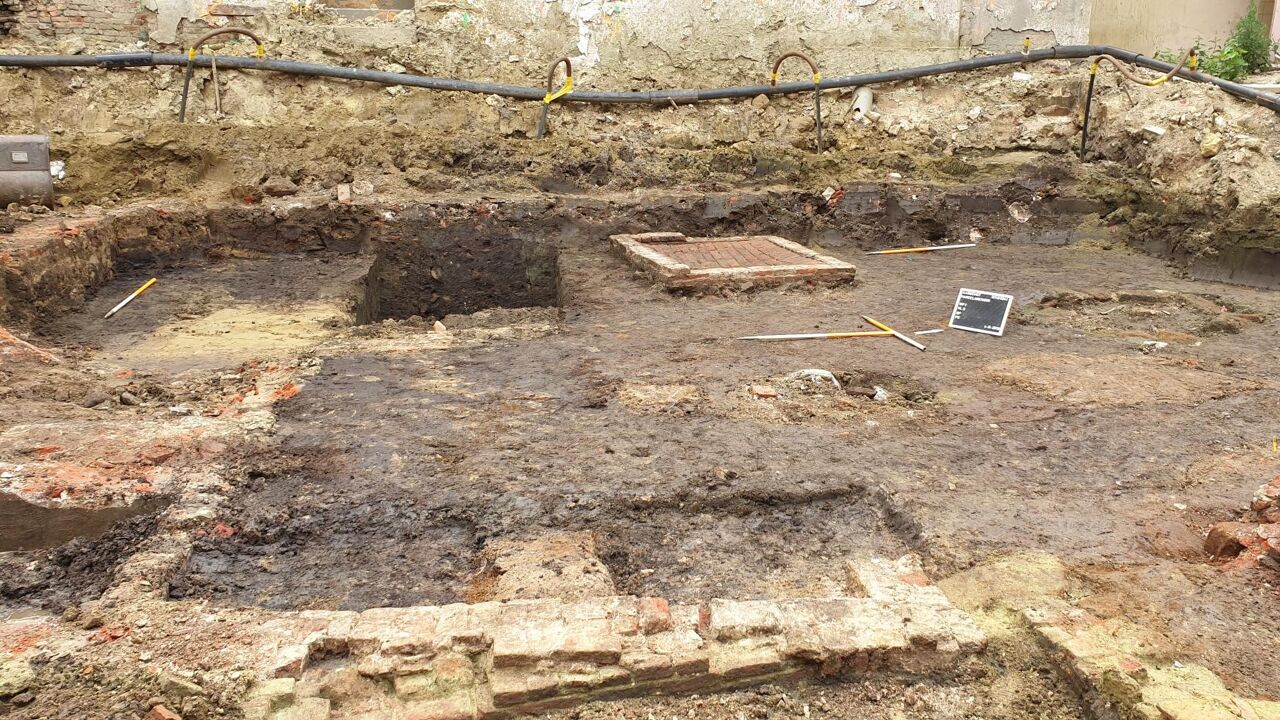 Deeper still
Ms Beldé added "The deeper we dig, the further we go back in time. So we definitely hope to find remains from the 12th century. This is the period in which the town was founded".
What has been found thus far is not really earth-shattering. However, this is not a discouragement to the Town Architect and her team. "Everything we find is a small piece of the puzzle that makes up the town's history. We have got another week to carry out excavation work, so who knows what we'll find?", Ms Beldé added.