Club Brugge score 3 away goals and qualify for Champions League play-off
In an exciting second leg of their Champions League qualifying tie against Dynamo Kiev, Club Brugge earned a 3-3 draw. Club's 1-0 advantage from the first leg makes for an aggregate score of 4-3 and sees the West Flemings go through to the play-off round of this season's UEFA Champions League. 
The team that finished second in last season's Belgian First Division will take on the Austrian side Linz for a place in the Champions League proper.
Maybe it was the heat in Kiev on Tuesday night, but Club Brugge looked out of sorts during the first half of the game. The home side was on top form and after 5 minutes of play Boejalski made Mignolet concede his first goal in a Club Brugge shirt.
The West Flemings were beaten time and time again on the right flank. There were chances for Verbic and Rodrigues. However, the Kiev's advantage remained at just one goal.
Gradually Club Brugge came into the game. However, it wasn't until it started raining in the Ukrainian capital that Club Brugge really came to life. Deli headed home a corner on 39 minutes and it was 1-1 on the night and 2-1 on aggregate. Kiev would now need to score another 2 if they were to win the tie.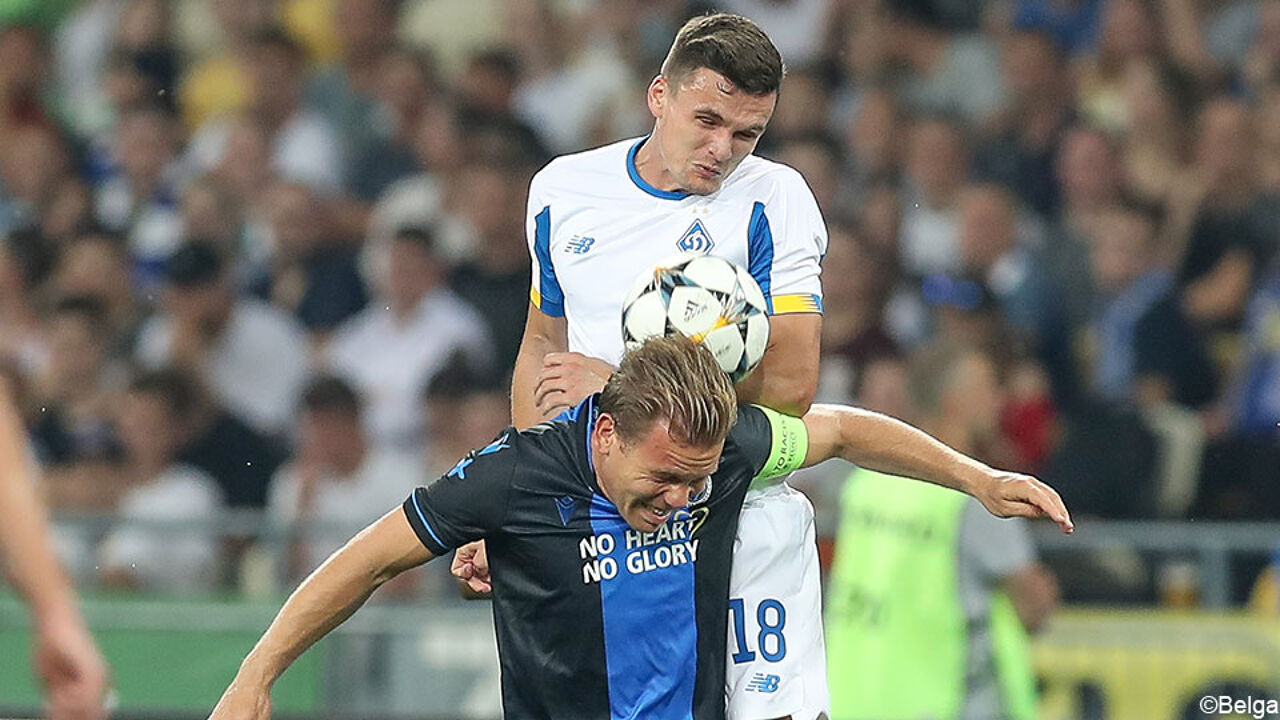 A nail-biting climax to an exciting game
The second half saw a more confident Club Brugge take to the field. However, Kiev soon regained the lead with a goal from Sjepelev.
Kiev needed to score once more to ensure qualification. However, they failed to do so. Club controlled the game until the final 15 minutes.
The West Flemings seemed certain of qualification after Kiev's Burda was sent off on 83 minutes. However, Club's Tau was given his marching orders too not two minutes later after a somewhat strange decision by the Croatian referee. Vormer scored for Club on 89 minute. However, Mechele put the goal past his own keeper in the 4th minute of injury time and it was 3-2 on the night and 3-3 on aggregate. Might Kiev qualify after all?
Openda became Club Brugge's hero of the hour with a goal in the 6th minute of injury time to make it 3-3 on the night with an aggregate score of 4-3 to Club Brugge.