Fourth victim of Antwerp explosion found dead under the rubble of collapsed house
The body of the fourth person that was missing after Tuesday afternoon's explosion in the Antwerp district of Wilrijk has been found under the rubble of a house that collapsed as a result of the blast. Three other people that were caught up in the blast survived and were accounted for by the early evening on Tuesday. The deceased is an 87-year-old woman. The emergency services had been searching for her through the night. 
The gas explosion completely destroyed two houses and a small apartment block. Three other houses were badly damaged. On Tuesday three people, two men and a woman, were rescued alive from under the rubble. The Judicial Authorities have launched an investigation into the explosion.   
Fire-fighters had been trying to locate the dead woman since Tuesday afternoon. The had deployed sniffer dogs to aid them in their efforts to locate her.
The three people that escaped the wreckage of the houses alive are two men aged 76 and 57 and a 47-year-old woman. One of the three has since left hospital, the other two are still being treating. One of those still in hospital was severely injured.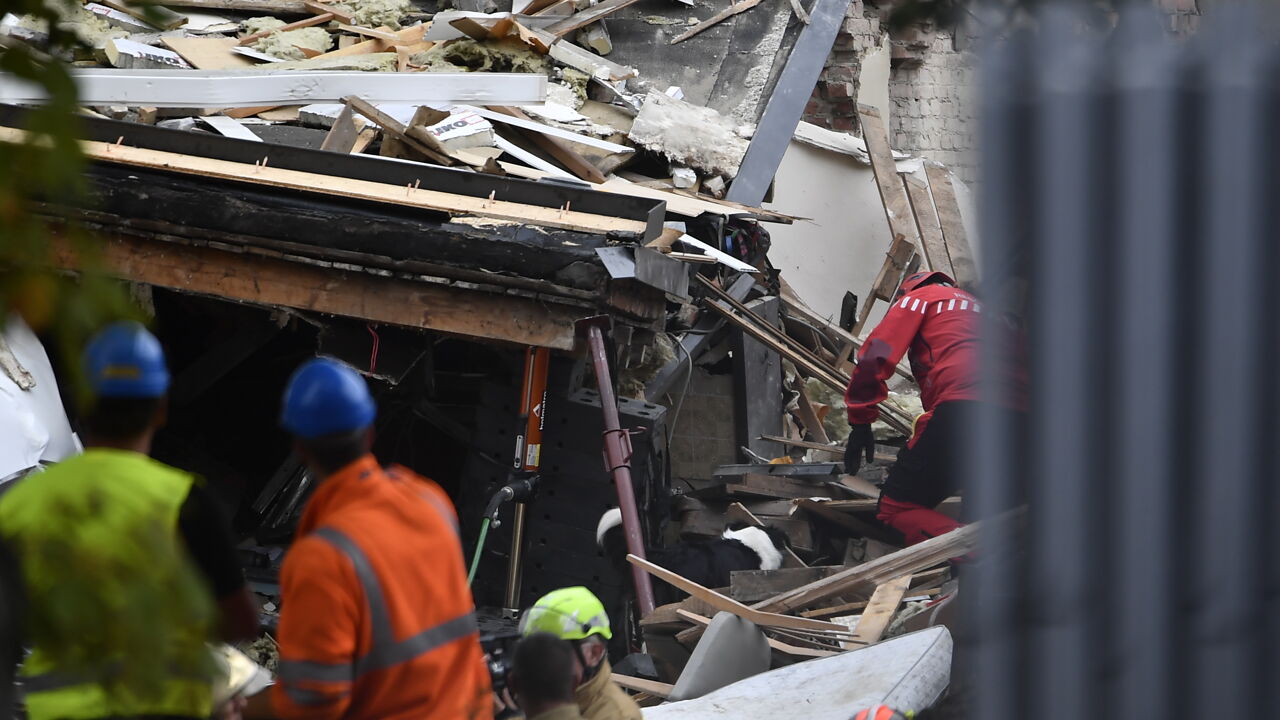 The emergency services will continue to tread carefully when clearing the debris in case there are any other people under the rubble.  
Meanwhile, the Interior Minister in Belgium's caretaker federal government Pieter De Crem (Flemish Christian democrat) has expressed his sympathy with the family of the deceased victim on the social media platform Twitter. The Royal Palace too has issued a message of support. 
All the local residents that had been evacuated, with the exception of those that live in the buildings destroyed or most severely damaged by the blast, have been allowed to return home. The cause of the explosion will be confirmed in the coming days. However, everything points to it having been caused by a gas leak.      
Asbestos found
Asbestos has also been found. However, this doesn't pose any danger to those living in or passing through the area. Willem Migom of the Antwerp Local Police Service told VRT News that a specialist company is at the scene to remove the asbestos safely and that those clearing the rubble are all wearing protective masks.