Mission accomplished despite poor first half
The Belgian national football team the Red Devils have won their fifth Euro 2020 qualifying match against San Marino by four goals to nil. However, it wasn't until they were awarded a penalty at the end of the first half that the team that is first in the FIFA rankings was able to take the lead against country ranked last. Substitutes Mertens and Chadli made the difference in the second half. The Red Devils next game is against Scotland on Monday.   
Injury meant that there were a number of changes to the starting line-up. Both Hazard brother, Kompany, Witsel and Dendoncker were among the players out through injury. Nevertheless, Belgiums Catalan Coach Roberto Martinez had promised to field the strongest team available to him. He somewhat surprisingly opted for Batshuayi (photo, above), Januzaj and Origi up front.
Lukaku and Mertens were on the bench. The first chance for Belgium came in the first minute when  Batshuayi slip through the defence. However, what followed was not what one would expect of a player of his skill and it remained 0-0. Nonchalance was the Red Devils' watchword for much of the first half with poor crosses, poorly taken corners and no clear line in where they seemed to want to go. San Marino's two professionals and nine amateurs were able to hold out against Belgium's team of international stars without too much trouble. They even had a chance to score when Battistini came close to catching out Courtois (photo below).
San Marino's bus driver keeper blocked two efforts from Batshuayi and the half seemed certain to end goalless. However, Belgium were awarded a penalty on the stroke of half time after Palazzi had handled the ball inside the box. Batshuayi converted and the half ended 0-1 to Belgium.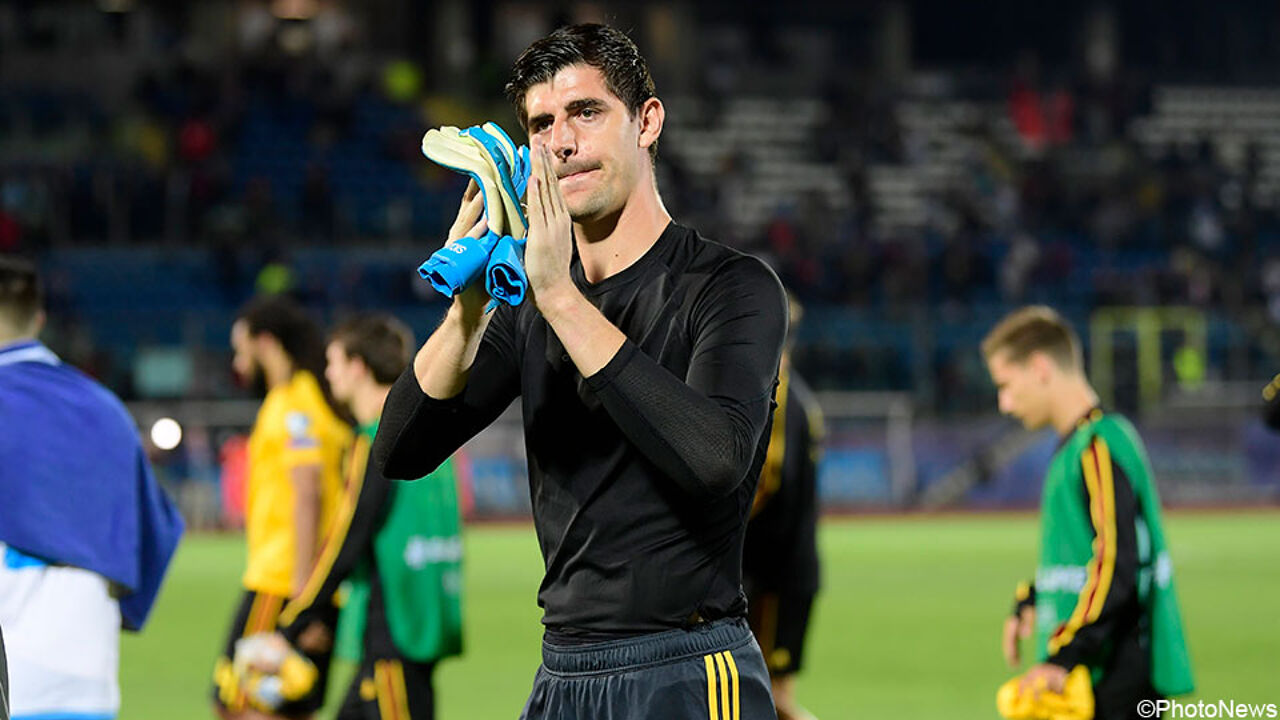 Subs make the difference in the second half
The early part of the second half continued in a similar vein to the first. An Origi overhead kick ended in the stands and Batshuayi cas too late to put a Meunier cross into the back of the net.
Martinez decided that it was time to act and he brought in Mertens and Chadli for Origi and Januzaj. An excellent move with Mertens scoring from his first touch of the ball thanks to a cross from…Chadli. Belgium were 0-2 up on 57 minutes.
Six minutes later Chadli (photo below) made it 0-3 to the Red Devils.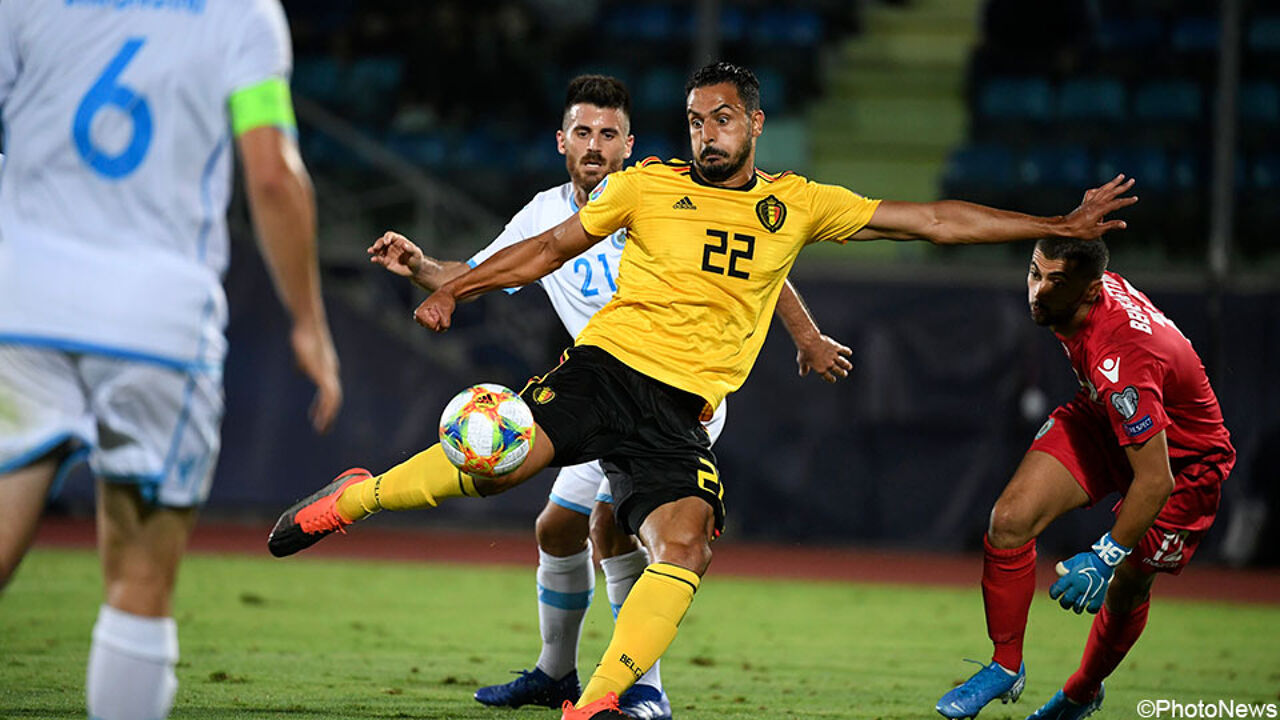 However, those expecting a rout were to be disappointed. The Red Devils continued to look below par during the closing 25 minutes of the game. Batshuayi made it 0-4 to Belgium in injury time. Belgium retain their 100% record in their qualifying group, having won five games out of five. However, they will need to put in a better performance if they are to beat the Scots on Monday.