Elio Di Rupo is Wallonia's new PM
The Francophone socialists have put forward Elio Di Rupo to be the Prime Minister in the new socialist-liberal-green coalition government in Wallonia. The party's regional federations approved the coalition agreement the party leadership had signed with the liberals and the greens. The two other parties have also approved the coalition agreement. 
The coalition agreement provides for 4 billion euro in investments in measures including raising the employment rate and reducing emissions of greenhouse gasses by 55% by 2030.
The socialists have put forward the 68-year-old former Federal Prime Minister Elio Di Rupo as Wallonia's new Prime Minister. Two other ministers in the Walloon government come from the Francophone socialist party. These are Christie Morreale and Pierre-Yves Dermagne. Ms Morraele will be Deputy Prime Minister with responsibility for employment, social affairs, health and equal opportunities. Pierre-Yves Dermagne is the new Walloon Minister with responsibility for local authorities and housing.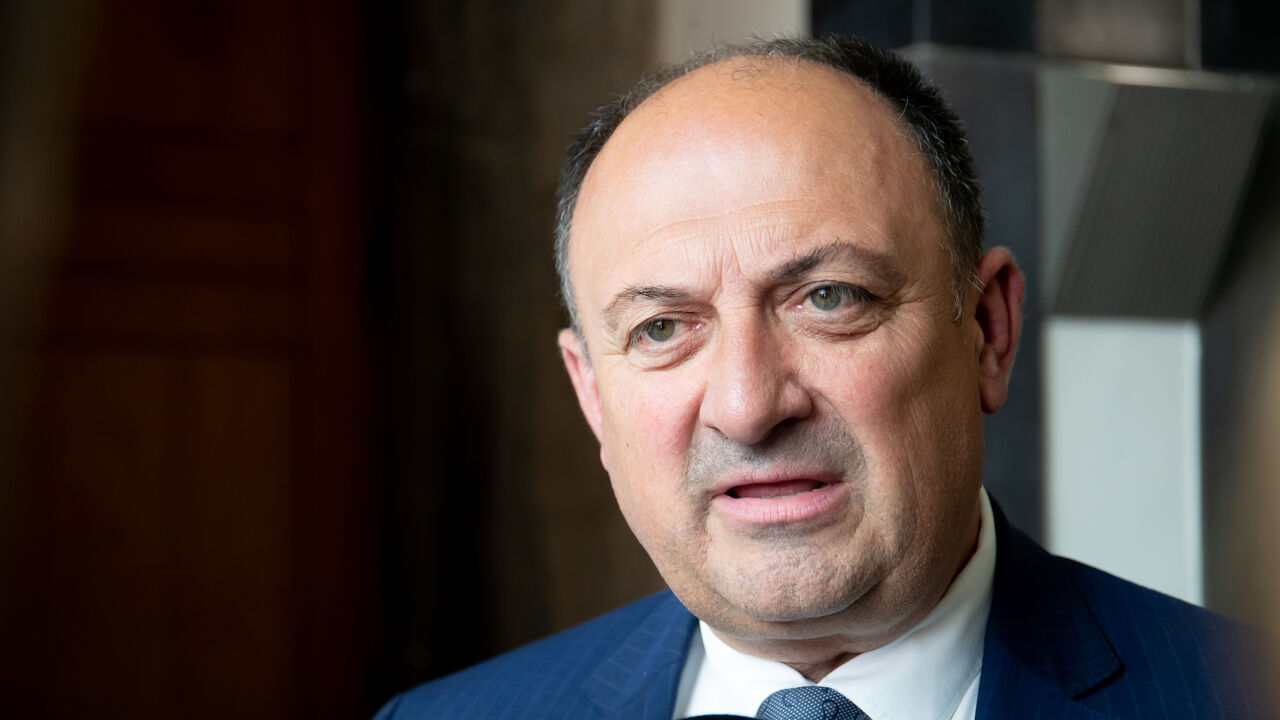 The Francophone liberal ministers in the new Walloon Government are the outgoing Walloon Prime Minister Willy Borsus (photo above), Jean-Luc Crucke and Valérie De Bue. Mr Borsus will be the liberal's Deputy Prime Minister with responsibility for the economy, foreign trade, planning and agriculture. Mr Crucke stays on as Finance and Budget Minister. He is also responsible for the Walloon airports and regional sport infrastructure. Ms De Bue will be responsible for the Walloon civil service, child benefit, tourism, heritage, road safety.  
The greens have two ministers in the new regional government. They are Philippe Henry and Céline Tellier. Mr Henry is the new Walloon Climate Minister, a post that includes responsibility for transport, energy and infrastructure. Ms Tellier is the new Walloon Environment Minster, whose responsibilities also include animal welfare.  
Liberal at the helm of the Francophone Language Community Government
The liberal Pierre-Yves Jeholet is the new Prime Minister in the Francophone Language Community Government. He will be responsible for relations with Belgium's other language communities and the regions, international and European relations and development aid. His party colleague Valérie Glatigny is the new minister responsible for Higher education, scientific research, youth and sport.     
The socialists also have two ministers. Caroline Désir has the important post with responsibility for primary and secondary education. Frédéeric Daerden is the new Minister responsible for the budget, civil service and equal opportunities in the Francophone Language Community's new government.