Club Brugge outclass Anderlecht, AA Gent draw away at Zulte Waregem
The last two Belgian First Division games of the weekend were played on Sunday evening. In the 6pm kick-off Club Brugge beat RSC Anderlecht 2-1. Based on the run of play the score should have been much greater. Later in the evening AA Gent came back twice to salvage a point from their trip to Zulte Waregem. 
Despite Anderlecht opening the scoring on 5 minutes through Nacer Chadli it was Club Brugge that had virtually all the chances in Sunday evening's game against their bitter rivals RSC Anderlecht. Anderllecht's lead disappeared as quickly as it had come with a blunder by the Anderlecht keeper Hendrik Van Crombrugge seeing him put the ball into the back of his own net. Club had a lorry load of chances too numerous to mention.
Meanwhile, Anderlecht were outclassed on all fronts. They can think themselves lucky that the half ended with them still on level terms. It was more of the same in the second half with Club Brugge's inevitable winning goal coming on 69 minutes through Diatta. A well-earned victory for the West Fleming and yet more evidence that Vincent Kompany still has a great deal of work to do in Anderlecht are to regain their status as one of Belgium's top clubs.
The result leaves Club Brugge second with 17 points from 7 games. RSC Anderlecht are 13th with 5 points from 8 games. 
Jaremtsjoek goals salvage a point for AA Gent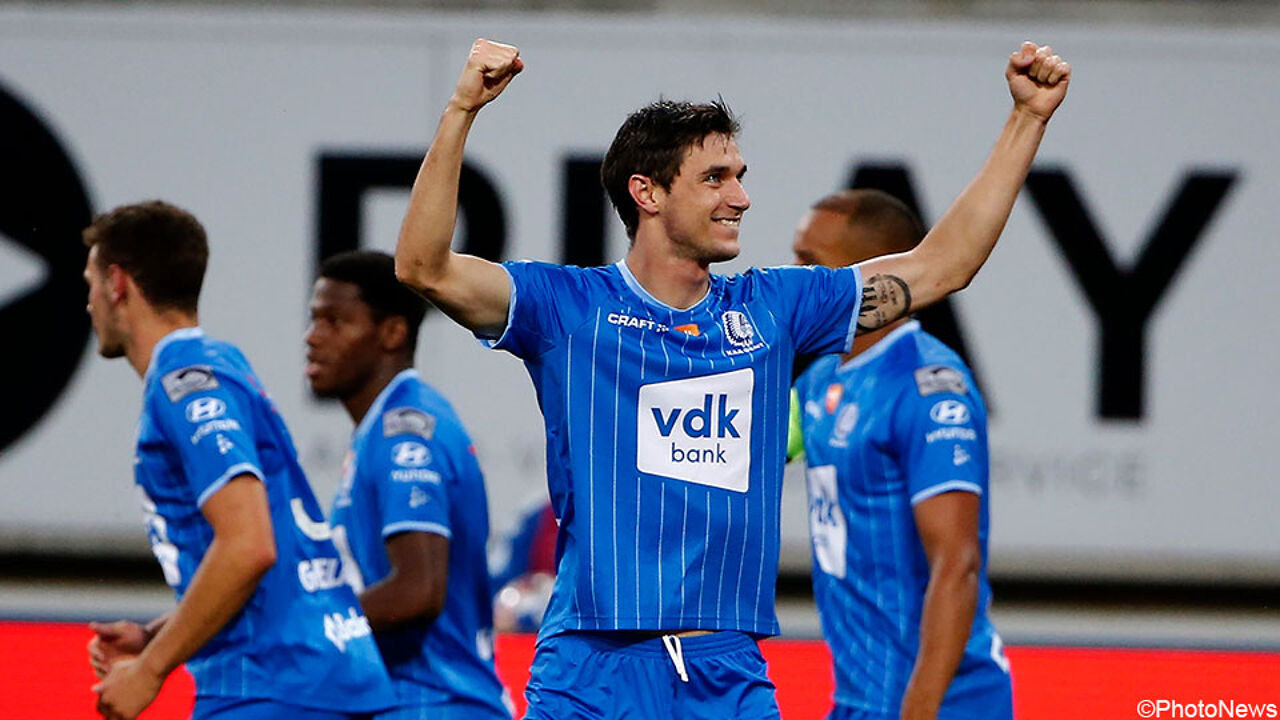 AA Gent came back twice from a one-goal deficit to salvage a point from their match away at Zulte Waregem. Seck opened the scoring for Zulte Waregem on 12 minutes.
Jaremtsjoek equalised from the penalty spot on 39 minutes to make for a half-time score of 1-1. Larin put Zulte Waregem 2-1 up on 69 minutes, only for Jaremtsjoek (photo above) to score his second goal of the game to make it 2-2. AA Gent's Modjadji was sent off on 84 minutes. The result leave AA Gent 5th with 14 points from 7 games. Pulte Ware gem have played 8 games and are 8th with 12 points.