Farming in Brussels: the next generation
When one thinks of Brussels agriculture and market gardening isn't something that immediately springs to mind. However, the Brussels-Capital region has always had some agricultural activities. Probably the best-known farm in Brussels is located in Ganshoren. Ten of thousands of commuters drive past it each day on their way to and from the city centre. Elsewhere, there are a number of small farms and market gardens in South Eastern municipalities such as Ukkel and Sint-Pieters Woluwe. The Neerpede area of Anderlecht has largely maintained its rural character and a number of large dairy and arable farms are located there. 
According to figures from 2017 there were 101 people registered as being engaged in agricultural activity in the Brussels-Capital Region. This compares with 29,998 in Flanders and 12,872 in Wallonia. A number of initiatives to encourage agricultural activity in semi-rural parts of the Brussels-Capital region enjoy the support of the municipal, regional and European authorities.
There are also a number of examples of farm animals being deployed to keep down weeds and grass in open spaces. In the Scheutbos in Sint-Jans-Molenbeek Natuurpunt uses Galloway cows for the maintenance of a field.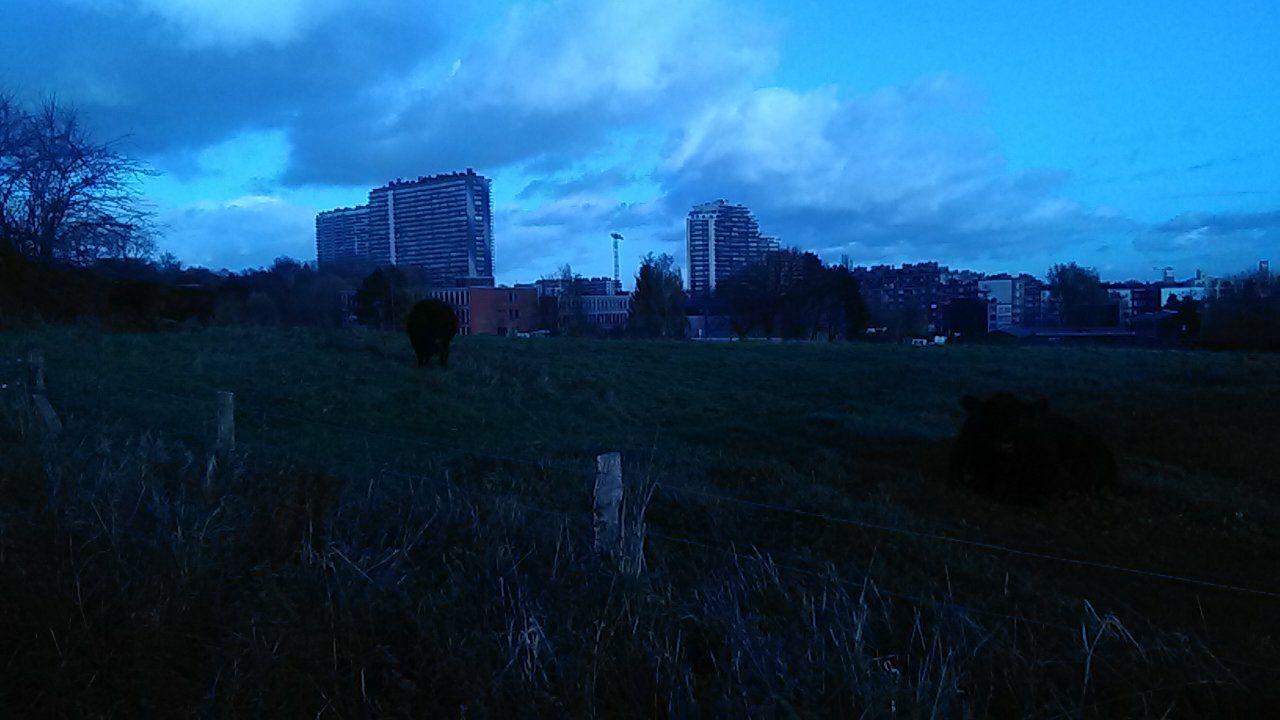 Later in this article we will visit a shepherd whose flock keep the grass down in a stretch of land just behind the Erasmus Hospital in Anderlecht. He is one of a new generation of people that helping to keep agriculture in Brussels alive.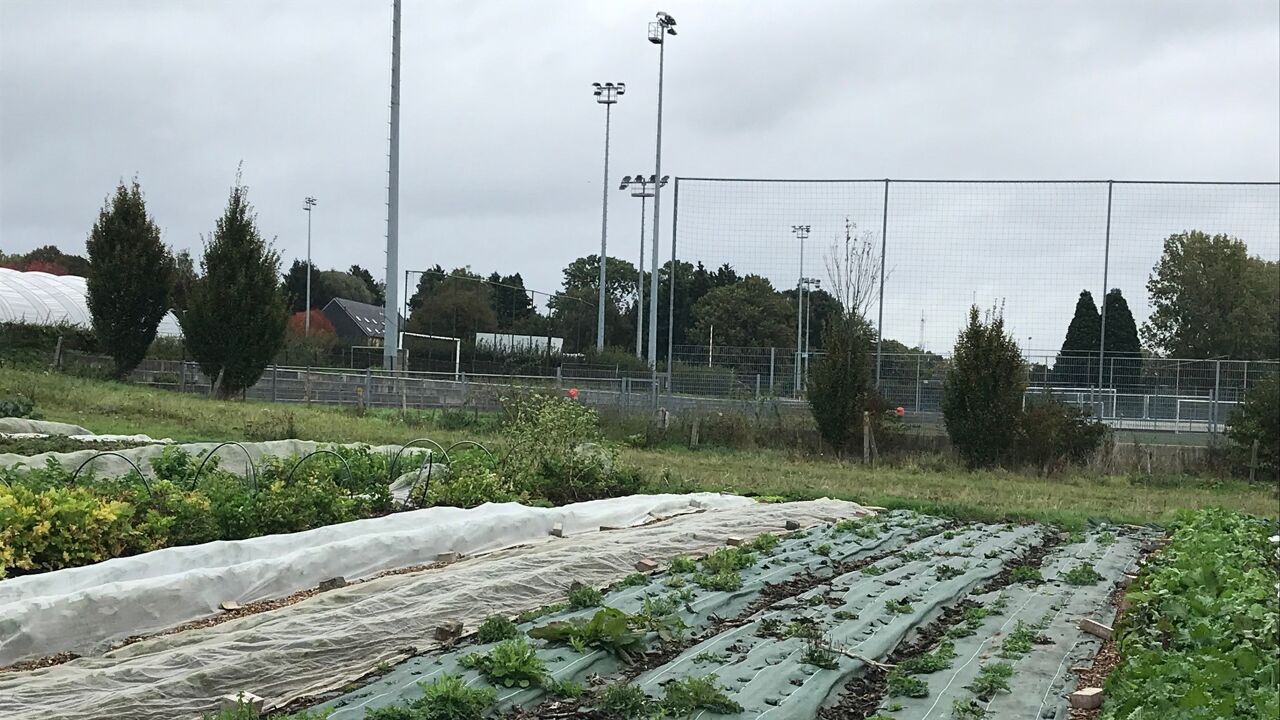 Uta Neumann from VRT News' German-Language site Flanderninfo.be met a number of people that are involved in the BoerenBruxselPaysans project in the Vogelzang and Neerpede areas of Anderlecht in the west of the city. The project groups four not-for-profit organisations that are involved in the promotion of organic agriculture and enjoys the support of the municipal authorities in Anderlecht, the Brussels-Capital Region and the European Regional Development Fund that provides the lion's share of the funding for the project.
Bettina Seccia is one of a new generation of organic famers that has a greenhouse on a piece of land in Anderlecht that she has been given for a trial period of three years as part of the project. She grows lemon verbena a plat native to Peru that has adapted to our climate and soil. However, it isn't frost-resistant which is why it is being grown inside the greenhouse. In addition to the lemon verbena inside the greenhouse Bettina Seccia also grows numerous types of herbs, medicinal plants and flowers. outside She sells 5 types of herbal thee and 25 types of medicinal plants, all grown organically on her small holding.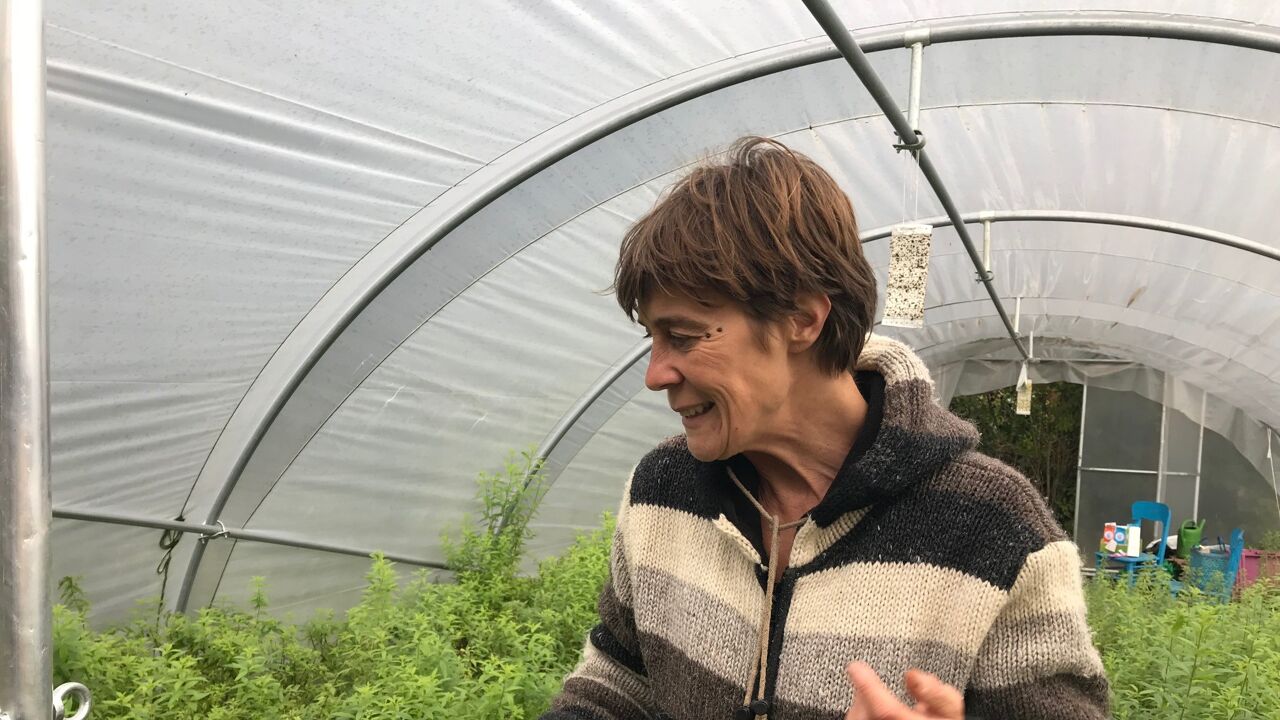 Previously she worked in the social sector in schools and for organisations that promote the integration of new-comers. So why the career switch? "I had a tyrant as a Headmistresses and as result decided to hand in my notice. Now I'm glad that I decided to takee a different path". She added that without the support she receives from the project she would not be able to make a living as she hardly makes a profit on what she sells.
Currently the project is in its test phase and Bettina Seccia and a handful of other enthusiastic organic farmers have been given a piece of land for three years. They also have access to the necessary infrastructure and tools to ensure that they can keep on farming. Those in charge of the project offer technical training and advice about the financial and commercial challenges of running and agricultural business. Those that aren't certain whether the farming life is for them can test they abilities in a number of aptitudes that go to make a good farmer.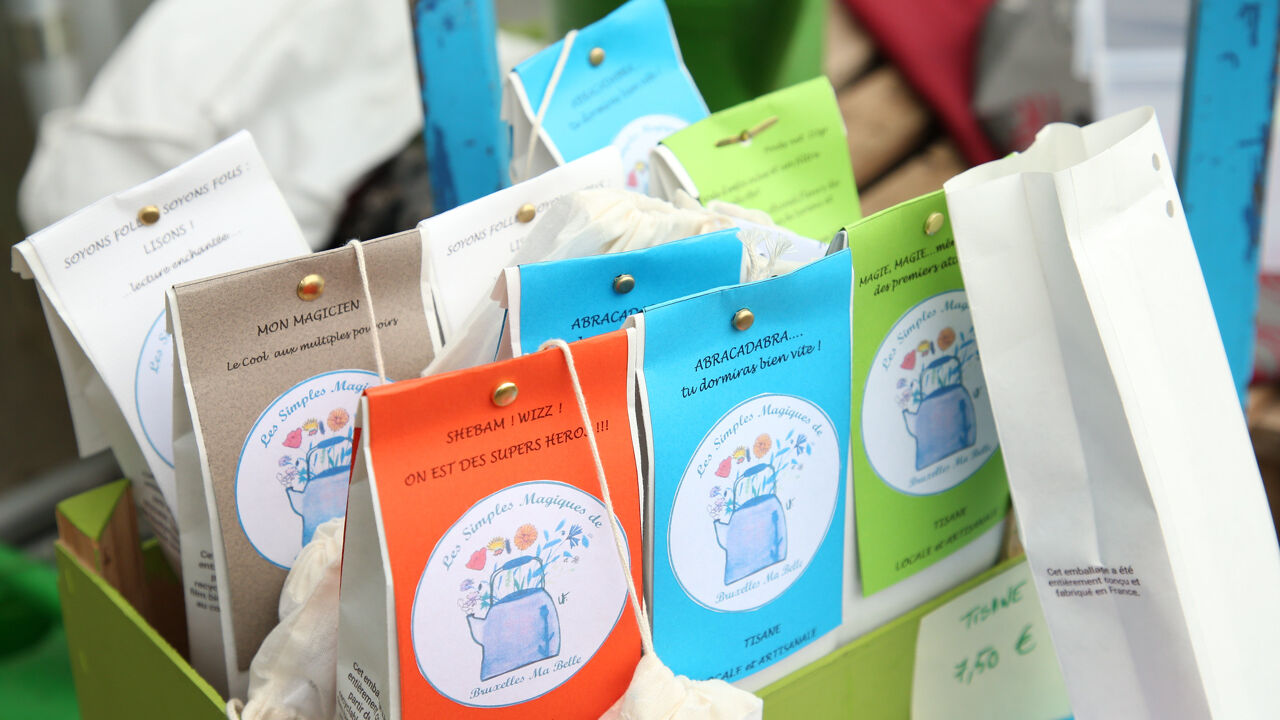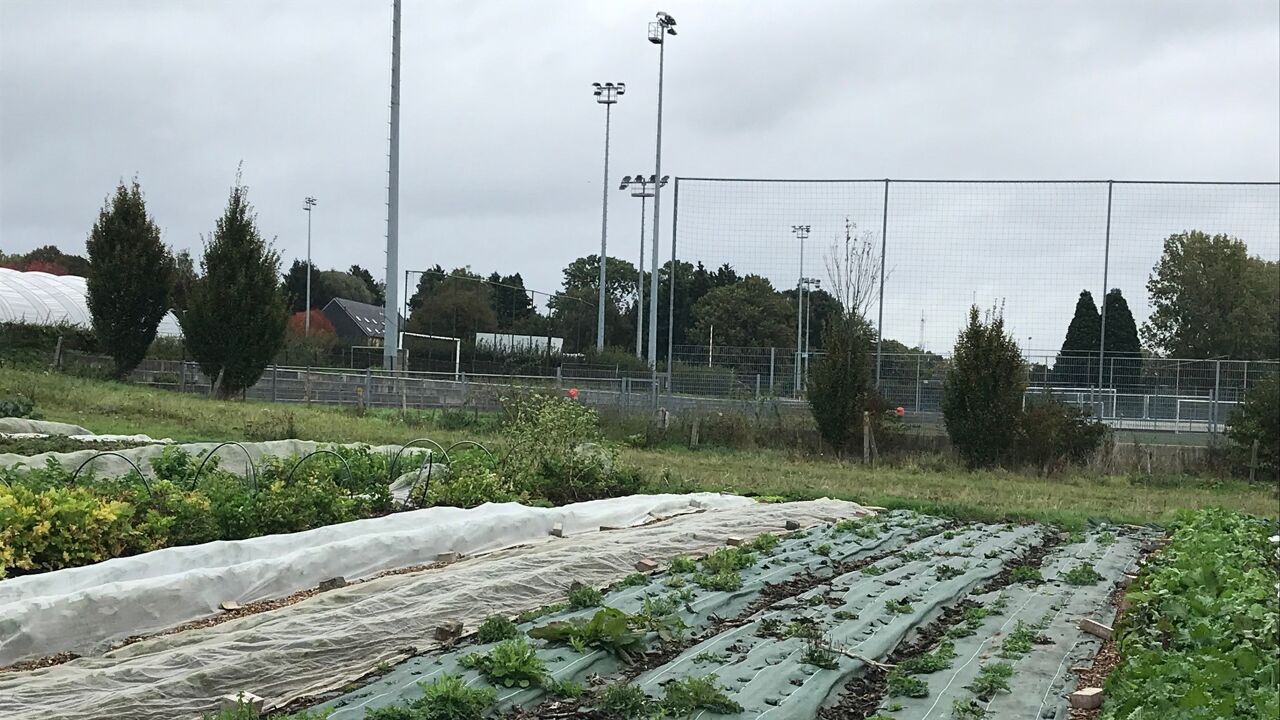 Textile designer Caroline now grows edible and decorative flowers
Caroline Leconte has a 250M² greenhouse situated on a 1,500m² smallholding. She grows flowers some which are edible, some of which are decorative and some of which are both. She sells many of her follows to restaurants in Brussels. "The customers live in the city and it is great that they are so near as this shortens the supply chain". Caroline Leconte says that she has had a good first season as a horticulturalist However, she needs to find a solution to see her through the winter. The former textile designer is considering selling dried flowers during the winter months.
Already having experience as a florist and having run creative workshops, Caroline Leconte was highly interested when she heard about the project in Anderlecht. "When I heard about the flower farm I was very interested. Thanks to this testing ground I am able to experiment".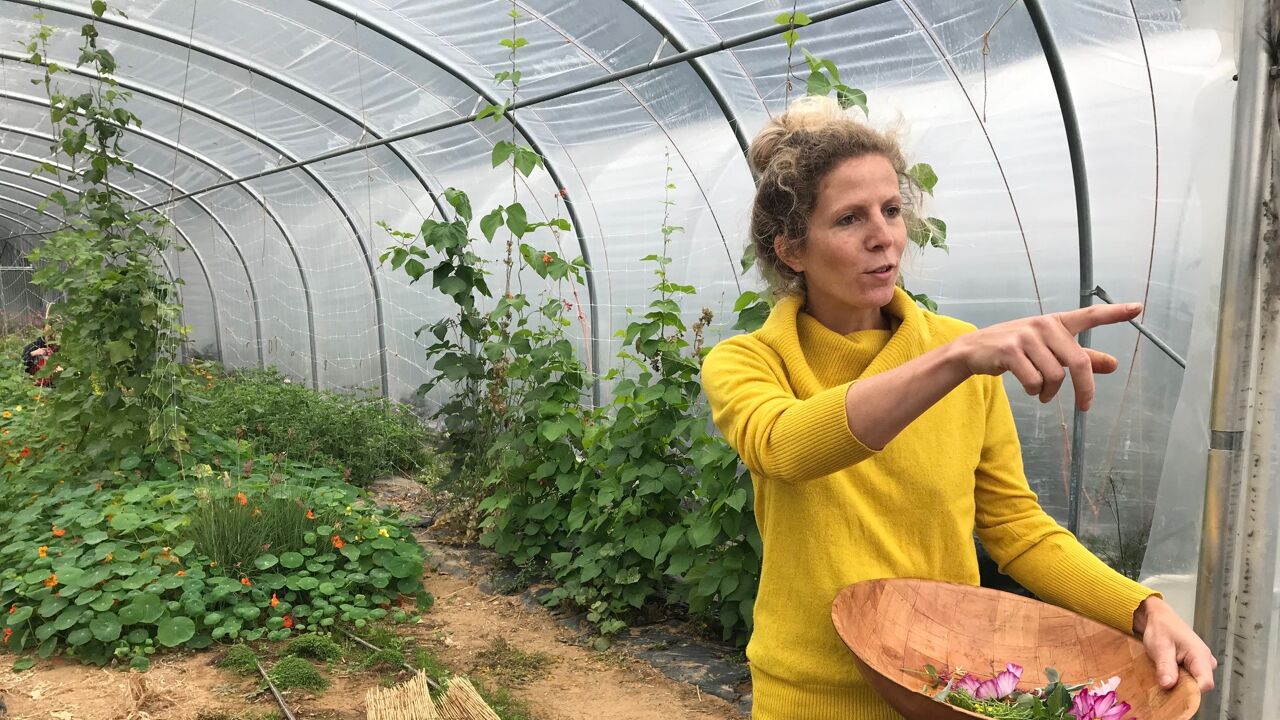 In contrast to many of the flowers we can buy at our local florist Carloine's flowers are all produced organically. She told VRT News that just as it is important that people learn about the importance of "slow food" they should also learn to appreciate the importance of "slow flowers" that are aren't produced with the aid of large quantities of pesticides or under hothouse conditions in industrial flower farms.
As well providing a living for those that are taking part in the project BoerenBruxselPaysans also fulfils a social function. "What is nice is the contact you have with people. This field is in bloom throughout the season.
The neighbour come and enjoy looking at the flowers. Large-scale nature projects are good for the city and here we are in the city. At the same time as soon as you go down this street it's as though you're in the country", an enthusiastic Carloline Leconte told VRT News.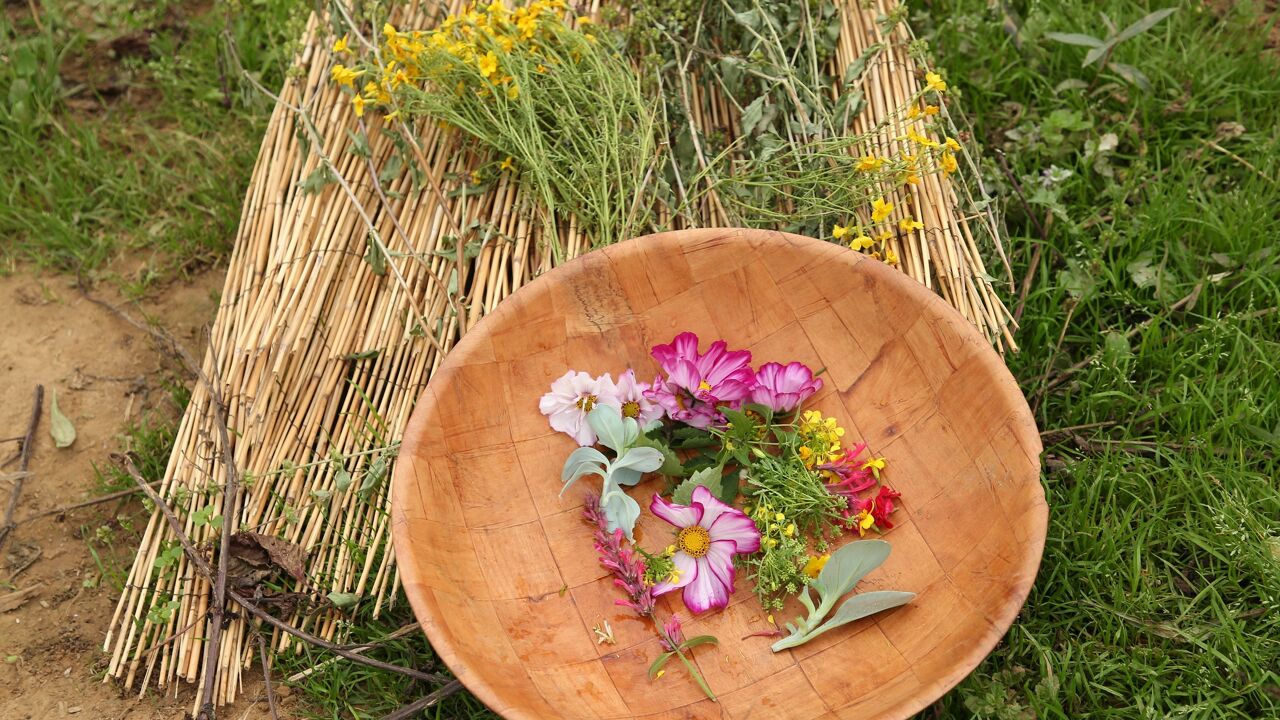 A new kind of farming
In centauries past agriculture was an important part of the economy in the area that now forms the Brussels-Capital Region. However, industrialisation in the 19th century and the continued expansion of the urbanised area within the boundaries of the Brussels-Capital Regional has seen the number of agricultural businesses in Brussels reduce to just of few dozen. However, in recent years the number of people in Brussels that are involved in agriculture has started to increase again.
The new agricultural businesses are organic, relatively small-scale and grow produce intended for sale locally.
Such initiatives can count on the support of the local, regional and European authorities. For example the BoerenBruxselPaysans project has cost 6.8 million euro, 2.9 million of which has come from the European Regional Development fund. Some of this funding went to help the two agricultural businesswoman in the Volgelzang area of Anderlecht that we spoke to earlier in this article. It has also been used to support projects at two sites in Neerpede, also in the municipality of Anderlecht.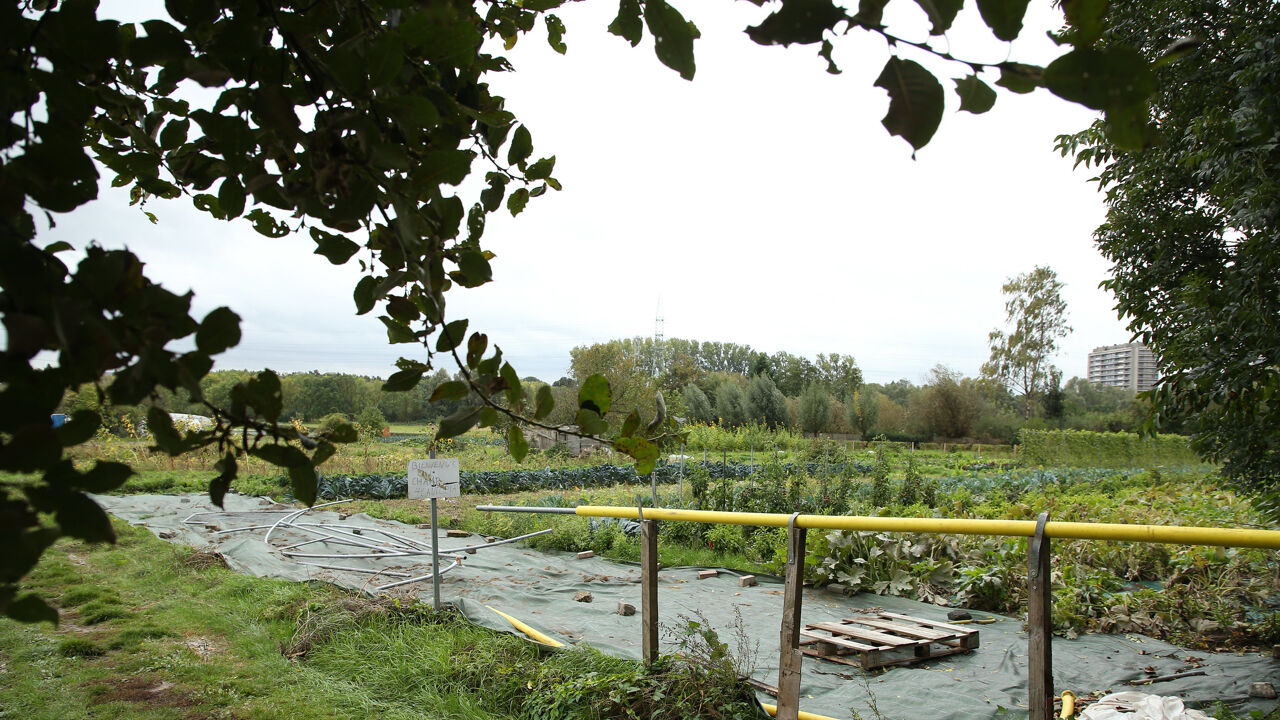 David the urban shepherd
English teacher David D'Hondt spends his spare time tending to the sheep he keeps on a field at the back of the Erasmus Hospital in Anderlecht. Sometimes he even takes them for a walk through the city streets. He learned his shepherding skills in rural Wallonia and at a project for urban shepherds in the French capital Paris.
Currently David has a total of 20 sheep. In time he hopes to increase this to around 50 and to be able to live entirely from farming. In the film below you can see an interview in English with David D'Hondt that was recorded by our colleague Uta Neumann. 
Loading video player ...