Discover 'Obsessions' at MIMA in Brussels
MIMA, the Millennium Iconoclast Museum of Art in Brussels, is currently hosting an exceptional exhibition showcasing work by artists from La "S" Atelier in Vielsalm (Wallonia).  La "S" Atelier provides support for top class artists with mental limitations.  "The fact that these artists have mental limitations often enhances the quality of their work" says MIMA's Raphaël Cruyt.
"The art is presented without any reference to mental limitations.  We want the visitor to experience the art with an open mind and to compare it with what they have seen before.  At the end of the exhibition, there's a presentation of the various artists.  Some sell their work in top class New York galleries."
'Obsessions' presents 650 works, paintings, drawings and installations produced by artists with a mental limitation from the Vielsalm centre.  Some of the artists have Down syndrome, others are autistic or psychotic.  Often this helps them to create magnificent work.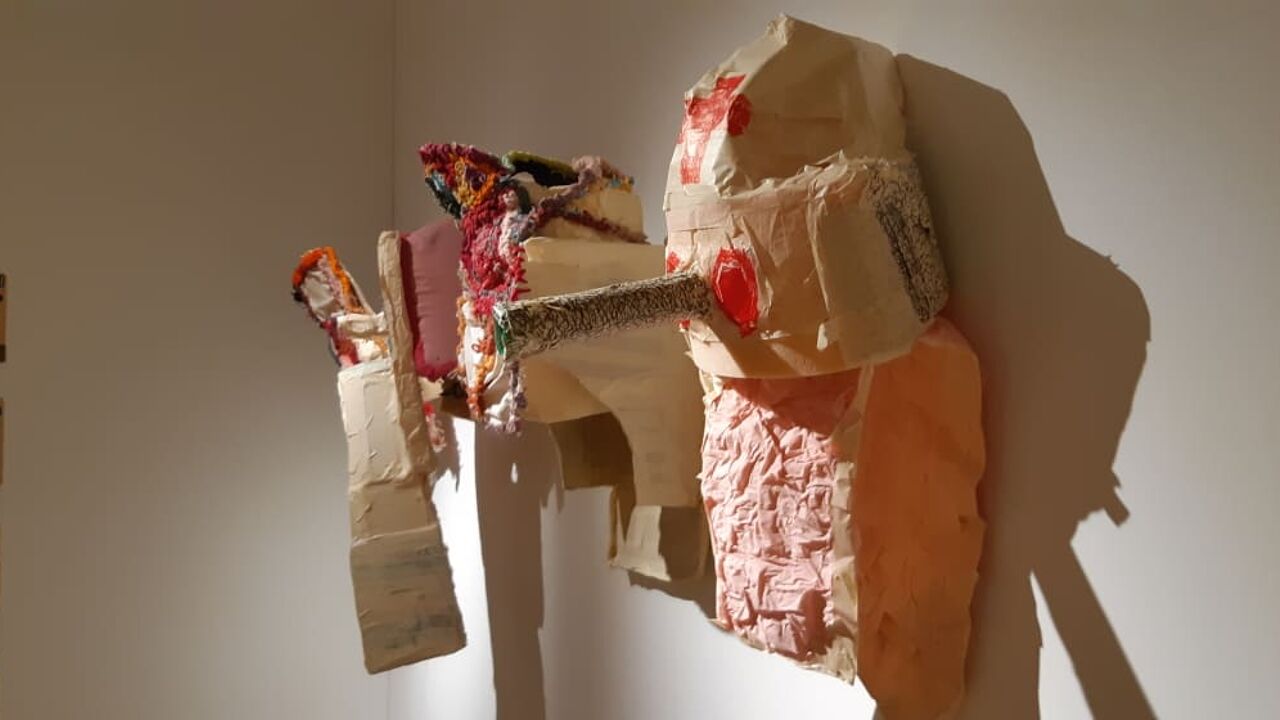 Raphaël Cruyt: "All artists go through a very intense period in their early twenties.  They are angry young women or men.  It is at this age that their works display most energy and are most expressionist.  Most artists then go through a development that makes their work less energetic, but in people with a mental limitation this isn't the case.  There is no development.  Their works remain intensely expressionist and because they have been able to keep this up for a decade or more their works betray great intensity. This also explains the great interest regular artists have in this form of art."
The work produced by the artists with mental limitations is usually described as art brut or Outsider Art. Raphaël Cruyt: "Their art is marked by the different experience of people with a mental limitation.  They have a different vision of time, don't really understand death and can't be afraid of it and sometimes lack memory. Artists with a mental limitation don't have to unlearn anything that is usually the case for regular artists conditioned by society.  They also have no trouble with repetitive procedures and have a great ability to focus on detail.  On the other hand, their works betray no references to art history. "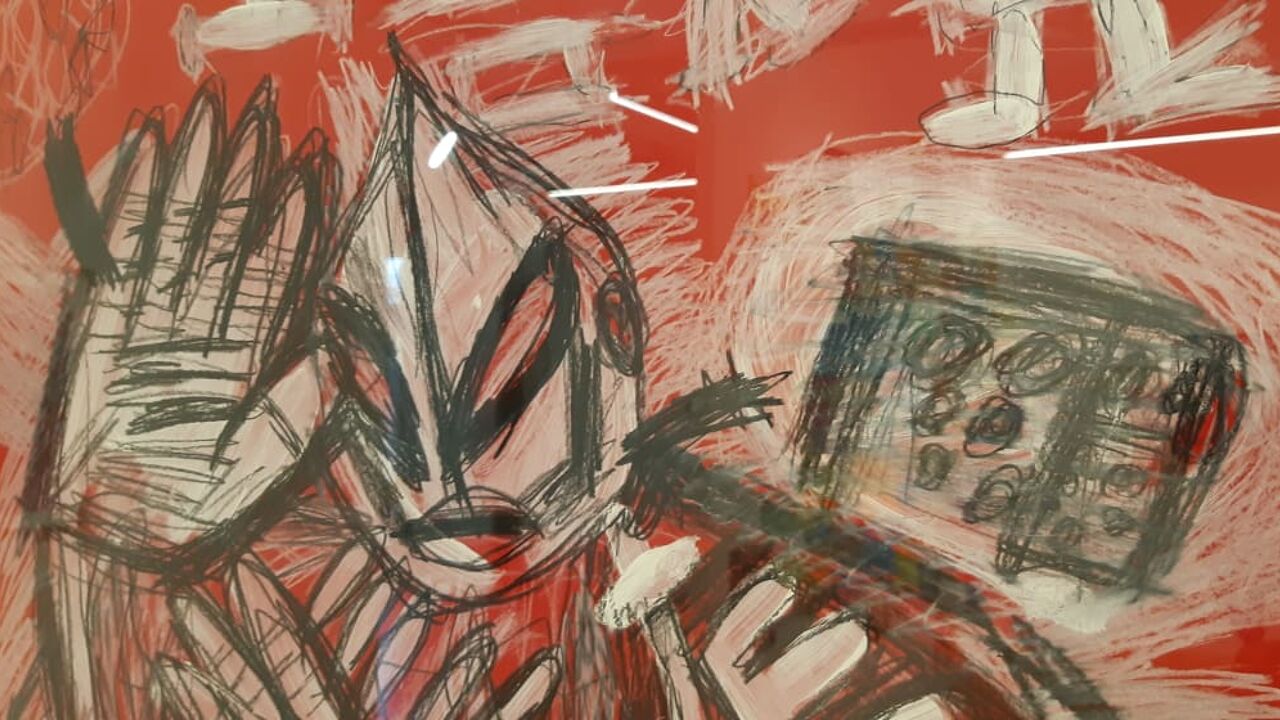 Art brut or Outsider Art is in the limelight in Belgium at the minute.  Centrale for contemporary art is planning a show in November, an exhibition is also scheduled at the Bozar next summer and an art fair in Brussels could be on the cards next year.
Most of the works of art on show at MIMA were produced at La "S" Atetier in Vielsalm, though several of the artists travelled to the MIMA in Brussels to create their installations.  "It was pretty chaotic at times" concedes Raphaël Cruyt, but the result is a show with some very classy works. 
The artists at La "S" Atelier have the big advantage that they and their art isn't conditioned by society. At La "S" atelier they have the added advantage that they are able to live in a creative environment, which is usually not the case for people with mental limitations.
Raphaël Cuyt: "The Vielsalm set-up is pretty unique.  There are no similar centres in Europe, only in the US. Here people with a mental limitation are tutored by regular artists, often fulfilling a residency.  The regular artists assist their fellow artists with a mental limitation, show them the various procedures and opportunities that exist to create works of art and often jointly produce art together".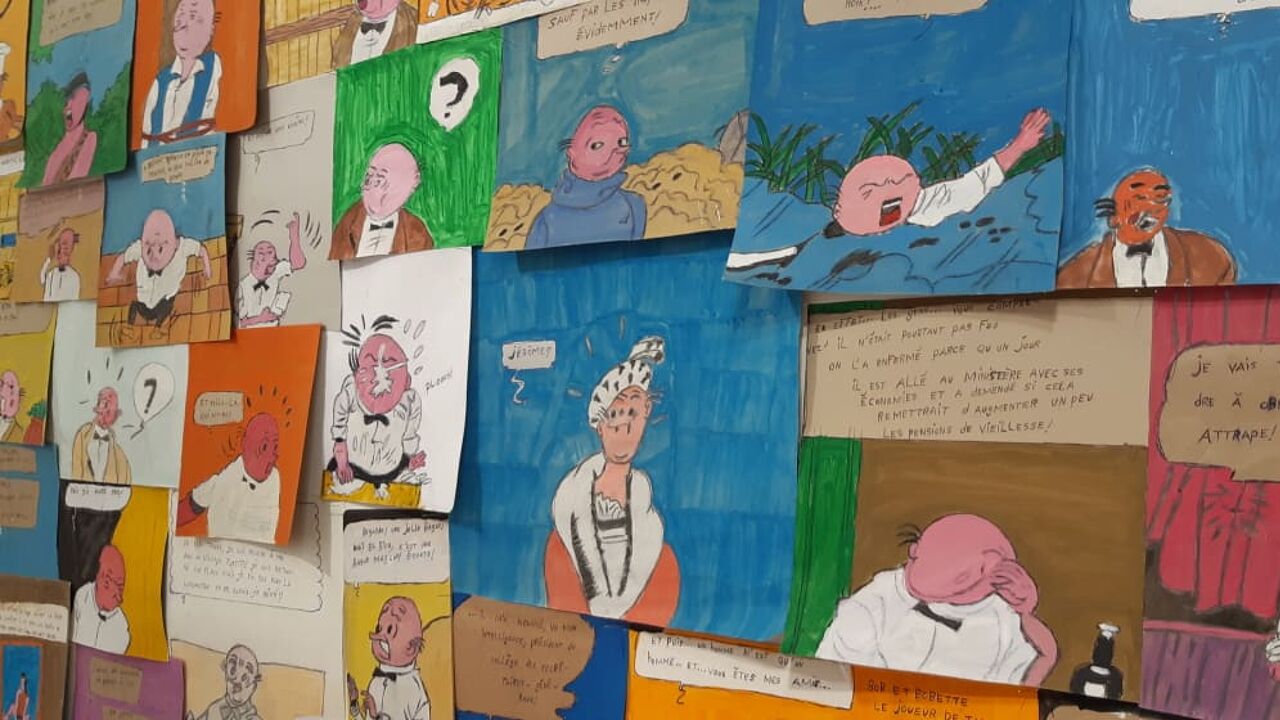 "Not everybody with a mental limitation can get into La "S" Atelier.  It's pretty selective.  Only top class artists are accepted.  Most are Belgian, but some artists come from France and even Africa.  La "S" Atelier provides support for artists with a mental imitation to produce visual art, painting, sculpture, engravings, ceramics, silk screens and works made from textiles, but also music.  Most of the artists are residents of mental care homes or are independently housed but have back-up from such institutions.  At La "S" Atelier there is medical back up too, but for the most part the artists are allowed to do their thing."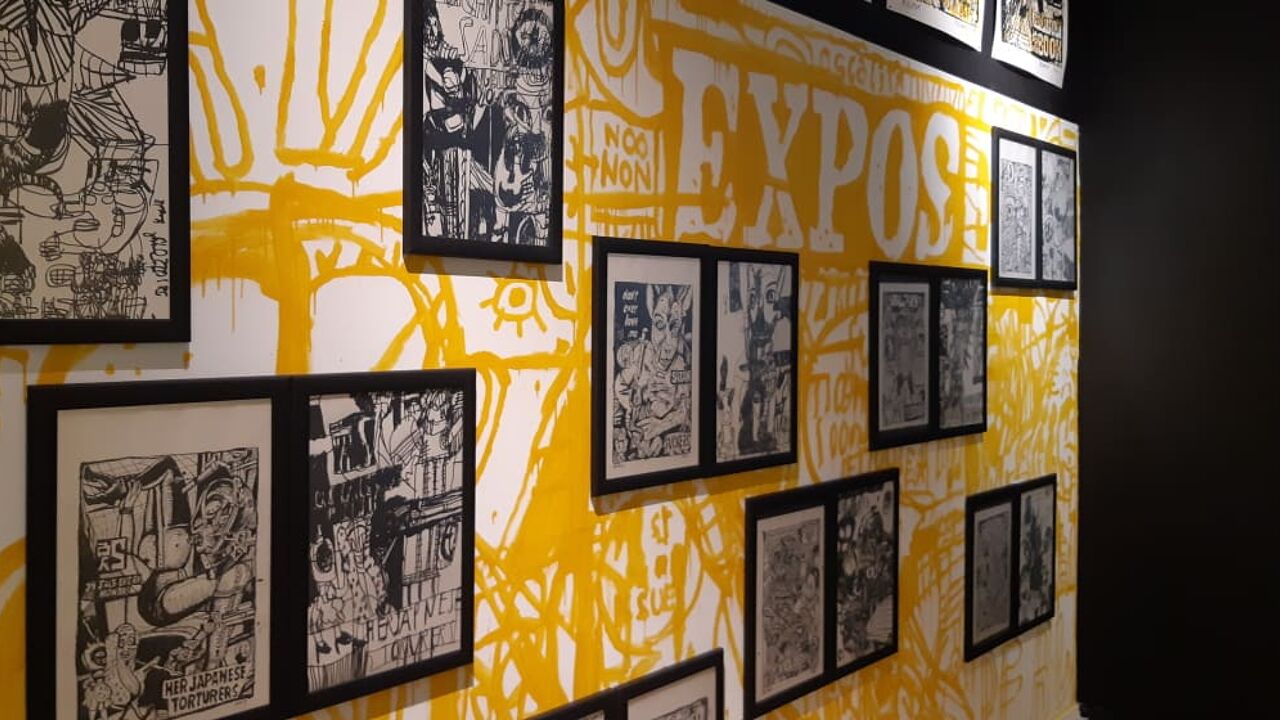 'Obsessions' runs at the MIMA in Brussels until 5 January 2020.  The MIMA is open Wednesday through Sunday from 10AM till 6PM during the working week, 11AM till 7PM during the weekend.